Loan in Advance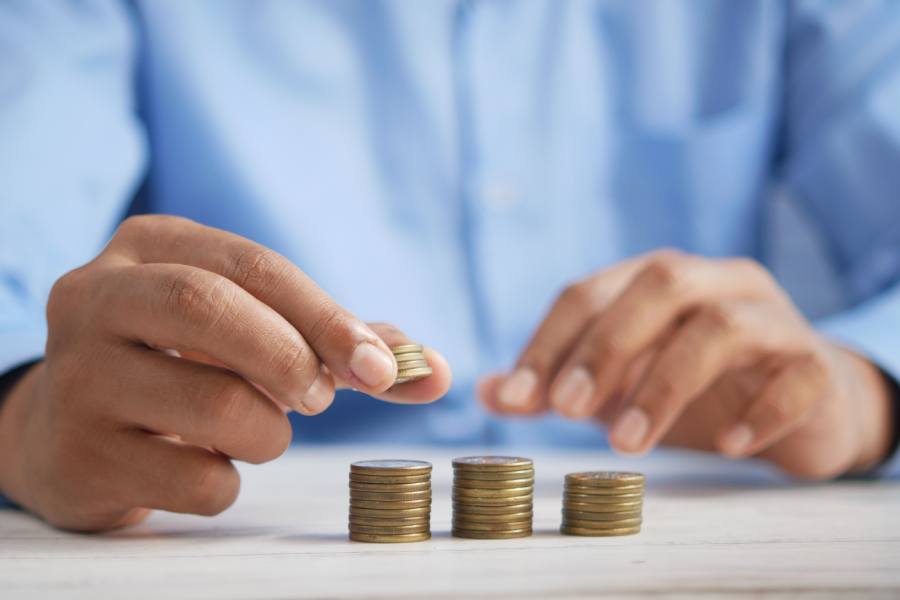 If you urgently need a few hundred dollars to cover the unexpected expenses, you can use a cash advance. This loan is best used only in emergencies and credit difficulties because it has a high cost and a brief repayment period. 
You can get an online cash advance in an application or withdraw a small amount of money from your credit card if you have a credit limit. In the first case, you must sign a loan agreement with the lender and pay the money back by your next payday. There is no deadline for credit card payments, but we recommend paying it back as soon as possible because interest will accrue daily.
It is essential to understand that cash advances cannot be a long term financial solution; typically, this type of loan is used to cover short-term financial needs. If possible, it is better to avoid this type of borrowing and ask your family for money, withdraw some from a savings bank account or turn to credit counseling assistance. 
Need Money Fast?
What is Cash Advance?
It is short term loans you can often get without a credit check. The advantage of this method is that it allows you to make loan request quickly from anywhere in the world, as you can do it at an ATM, bank, or phone through an online application form or a particular website. 
There are two main types of cash advances: 
You withdraw credit funds from your card.
Every bank has a "cash advances" service which you can use for a small fee of 2% to 5%. You have a specific limit for this service, usually equal to 30% of your total credit limit. So you can get a few hundred dollars right at the ATM without checking your credit score.
You get a loan on the app or from an online lender. 
This option is similar to online payday loans – small personal loans that financial institutions give out for 2-4 weeks at a high APR. The maximum loan amounts you can expect in this case are from $200 to $500. Some lenders may conduct a credit check before lending you money.
How Cash Advance Works?
Since you can get a cash advance in several ways, we will disclose them all. We can think of it as a regular payday loan that you get for up to 2-4 weeks at a high annual percentage rate.
Let's say you need $200 to pay a medical bill immediately, but you don't have enough money on your debit card. You have several options for getting it through cash advance:
Use an ATM if you have a credit card with an available limit. 
You can go to the ATM, enter your password, and select the cash advance amount to receive a loan. Note that your checking account will be charged more than you get in cash because of the extra fees. Also, don't forget the APR when you pay off the money.

If your credit card doesn't have a pin code, go to a bank branch

or seek credit counseling

. 

They can give you a cash advance at the bank's cash desk, but you must provide proof of your identity. If your bank does not have a branch near you, you can go to any bank that works with your card's payment network.
Call your bank and ask for a cash advance in credit difficulties.
Not all banks have this option, but if it is available, you can ask to transfer money from your credit line to an account of your choice. You do not have to provide additional documents, but you may be asked for a security question or some personal information.
You can pay this credit directly in your bank's app or at a branch.
Get cash advances in the app or online lender's website.
Many companies in the U.S. market are willing to lend you money fast without checking your credit score. You will have to provide personal information to leave a loan request on their website. Then, once the lender approves the application and you sign the loan agreement, they will transfer the money to your bank account. The lender usually conducts a direct deposit of your account the next business day.
Credit Card Cash Advance Limit
Each credit card has its limit on such credit. Typically, this amount is 25% to 30% of your credit limit. For example, if your card has a $10,000 credit line, you can expect a maximum limit of $3,000 in cash advance.
Find this figure on your most recent credit card statement. However, be careful not to count on your absolute limit in an emergency. Firstly you should remember that ATMs have limitations and may not allow you to make a big cash advance. Second, many credit card companies do not allow you to receive more than a few hundred dollars in cash advances at any time. 
Cash Advance Fees
You should check with your bank specifically for all the information on fees, but we can tell you about the average interest rates on the market. 
Most of the time, you must pay between 2% and 5%. For example, if you lend $100, your line of credit will be charged $105. In addition, you must consider the hidden fees of payment systems. For example, an ATM can charge up to 1% of that amount, and if you get a payday loan through the app, your lender can charge up to a 5% origination fee and the bank another 1%-2% for transferring money.
Separately, we should look at the interest rate of such personal loans. 
Cash Advance Apr
This type of loan is considered just as expensive as payday loans because their APR usually starts at 100%. If you get money from a credit card, you should understand that you must pay it back as early as possible because each day accumulates more interest.
Specifically, the APR on credit cards can be from 17.99% to 29.99%. However, you will pay much more if you borrow money through the payday loan app; there, the APR can be from 100% to 800% on a small amount of up to $500.
How to Get Cash Advance Loan?
If you want an online cash advance loan through apps or websites, you can use the following plan:
Download an app on your phone.
The most popular ones are Brigit, Chime, Dave, and PayDaySay. Many online lenders do not have apps, but they allow you to borrow money through the website.
Apply to pre-qualify and upload basic information about yourself.
Many payday lenders will allow you to pass a soft check to see what loan terms will be available specifically for you. You must provide your Social Security Number, proof of your identity, income level, and where you live.
Choose the payday loan with the best loan terms for you and make an agreement with the lender.
Pay attention to the interest rates and any additional payments and penalties written into the contract. Provide your bank account information so the lender can send the money there.
After this step, it usually takes one business day, and the money goes straight into your bank account.
However, if you want a credit card cash advance, you'll have to use any of these options: 
Withdraw money at any ATM. All you need is your PIN code. 

Go to a branch and bring your photo ID and physical credit card. An employee

will have additional verification

that you are an account holder and give you a cash advance. 
Eligibility Criteria for Cash Advance Loans
Each payday loan lender has conditions for receiving money. Still, some are common to all because they are set by federal law:
You must be over 18. 

You must have U.S. citizenship or a visa that allows you to live in the country and provide proof of your address (such as a lease or utility bill). 

You must provide your Social Security Number and an active checking account. The lender may also ask for your phone number.
The rest of the requirements are set by the bank, most often related to income and where you work. To understand your creditworthiness, the lender may ask you for a copy of a bank statement or proof of employment.
As for the credit score requirements – you must have a FICO score of 580 or more to qualify for a payday loan. However, you can find a financial institution ready to lend you money without checking your credit history and credit report.
Types Of Cash Advance
Whichever type of such loans you choose, you will have to pay a high APR and various hidden fees. However, each has its specifics, which, once you know them, will tell you exactly which is the best choice for you:
Credit card cash advances. 
This is the most popular type of credit, where you withdraw money from your credit card on a line of credit. You can get the funds from an ATM, a bank branch, or even by phone, but you will have to pay a 2% to 5% cash advance fee and up to 29% APR.
The advantage of this method is that you will receive your same day funding, even if you have a low FICO score. 
This category includes credit obtained from companies or merchants, not individuals. In this case, lenders are not looking at the business' credit score but general indicators such as the turnover of funds and the life of the merchant. Such loans have a high APR of 50% and are given for up to a month.
This is synonymous with the word cash advance, which means small loans of up to $500. Payday lenders may not count your FICO score, but they charge high interest rates, ranging from 100% to 350% on average.
Payday loans are short term loans, not long term financial solution – you must pay title loan back within 2-4 we, usually on your next paycheck. In addition, they have many additional fees, such as late fees or prepayment fees, which make them even more expensive. 
This category includes fixed-rate loans ranging from 3 months to 5 years. For example, if you get a personal loan that has to be paid back in fixed installments, this is an installment loan.
These loans have a lower interest rate than other options, but people with bad credit can get them too. However, you need to understand that the total cost of installment loans may be higher than that of a standard payday loan.
Cash Advance VS. Credit Card
If you can't decide which option is best for you, look at this comparison chart of cash advances and credit cards.
| | | |
| --- | --- | --- |
|   | Cash advances  | Credit cards |
| Fees and APR | Each day you use a cash advance, you pay extra interest, which is 10% higher on average than on standard credit cards. In addition, you will need to pay a fee of 2% to 5% when you receive your emergency fund.    | The interest rate and fees are much lower for regular credit cards.   |
| Limit   | The limit for cash advances is 30% of your total credit limit. However, banks often do not allow you to withdraw the entire amount at once, so you can only count on a cash advance loan of a few hundred dollars at a time.  | You can spend any amount within your credit limit.  |
| Term of repayment | Typically, you need to pay back the borrowed amount within 15-30 days, with interest accrued from the first day, since there is no grace period.  | You can borrow any money and not pay it back immediately. Also, if you return the borrowed funds before the next billing cycle, you do not have to pay APR.  |
Pros and Cons of Cash Advance Loans
Such loans have the following advantages: 
You can access the

emergency fund

quickly, on the same, or the next business day. 
Even if it's nighttime, you have to walk to the nearest ATM to get a credit card cash advance or go to the app and apply for a loan.
You don't need a high credit score to be approved. 
Most lenders work with borrowers with fair credit.
You do not need to provide many documents to get money. 
If you get a credit card cash advance, you only need your physical card and proof of identity. If you want to get money through the app, you need to provide your Social Security number, proof of address, identity, and employment, but all of this can be done online.
As for the disadvantages of this type of loan, it is worth highlighting the expensive nature of these loans. If you take out a payday loan, you can pay up to 500% APR for using a few hundred dollars, leading you into a debt trap. Therefore, you should treat payday loans cautiously and use them only in emergencies.
Watch out for Cash Advance Scams
Because such loans can be obtained online, many scammers on the Internet can take your money fraudulently. To avoid falling into their trap, you should avoid the following red flags:
A company asking you to pay to get your money.
For example, employees tell you that you can also get a prize of several hundred dollars in addition to payday loans. However, to get it along with payday loans, you must pay a fee upfront – it's a scam.
They call you on the phone and offer to give you the payday loans.
They aim to find your card information, including the PIN code, so they can pay for your online purchases or withdraw all your money. Never tell this information to anyone.
The company's name is very similar to another famous company.
More often than not, such companies try to catch inattentive borrowers and show their "reliability" at the expense of another company's famous name. Read carefully with who you sign the contract so that you do not fall into the hands of fraudsters.
You cannot find information about the lender's license.
A financial institution must have a license to provide payday loans, so if you have asked for proof of license and are not given it, do not cooperate with this company. 
FAQ
Does cash advance affect credit score?
Any new cash advance loan affects your credit score, even a credit card cash advance, because your credit utilization will increase. However, even payday loans will not hurt if you pay it off on time.
Which cash advance apps work with chime?
Dave, Moneylion, Cleo, and Albert are the most popular apps. You can find them on Google Play or AppStore and learn more about the terms of receiving money.
Can I get a cash advance from Apple Card?
No, you cannot get this kind of credit with this card because it does not allow this type of borrowing. It is only accepted in stores and other places which accept Mastercard payments.
Yes, it is legal because credit card companies or organizations usually issue it with a license to handle online payday loans. But be careful: if the company is not licensed and asks you to pay in advance, they could be cheaters.
Can the cash advance fee be waived?
You can avoid this fee only if you do not use cash advance loans. However, you can reduce the fee if you borrow less; the fee is usually 2% to 5% of the loan amount.
Can cash advance garnish your wages?
A payday lender cannot garnish your wages on their own. To do so, they must sue you and get permission from a judge. However, we still do not recommend that you miss any payments on your payday loans because it will lower your credit score and cause you problems.