Get the money faster!
Say goodbye to financial stress with our payday advance services.
Borrow money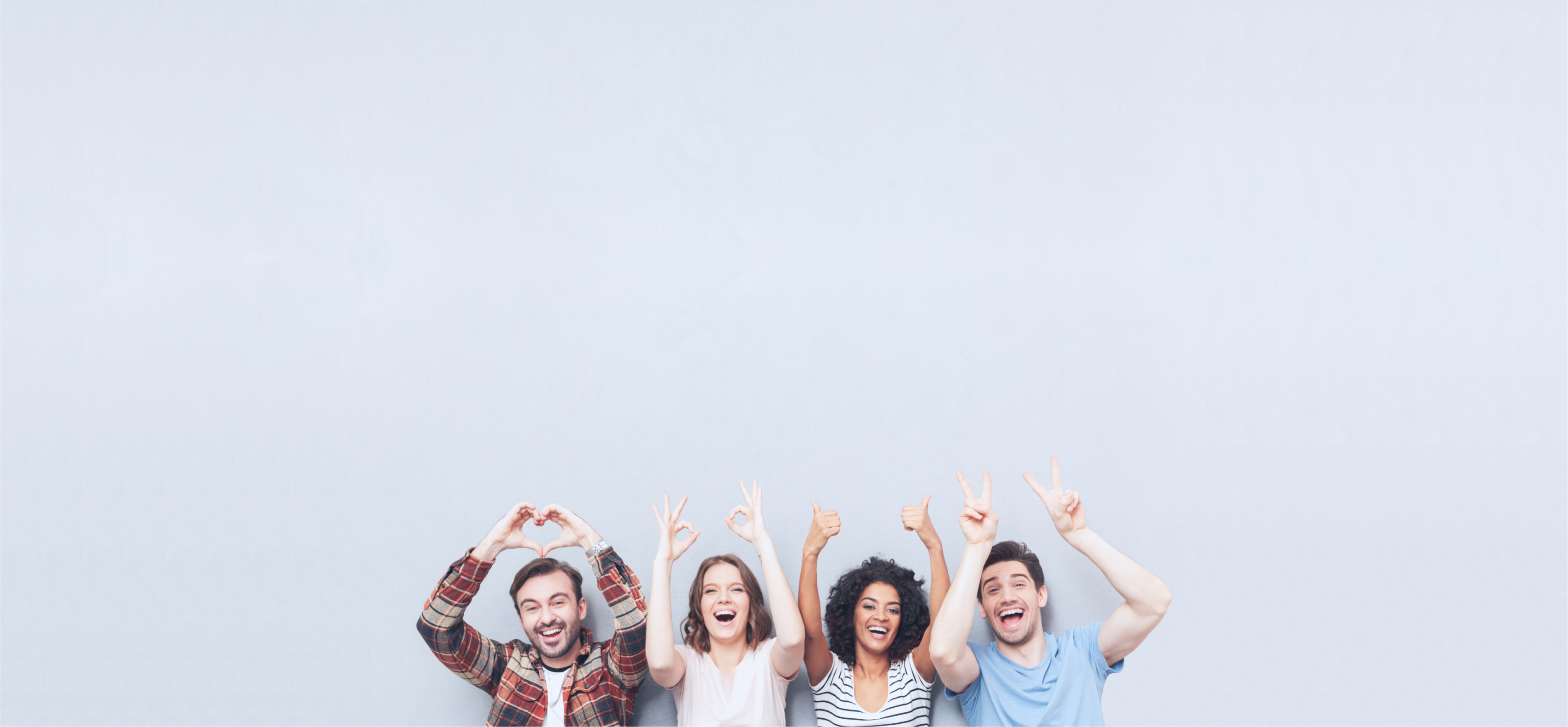 Our community loves PayDaySay
Fast and Easy Loans
Need money now? You're just a step away from financial relief!
Data Protection

SSL Security
App
For You

Money in a Few Clicks
No more waiting in long lines or filling out paperwork.

Secure Data Protection
Secure your data with 256-bit encryption.

Funding Within 24 Hours
Receive your funds quickly and efficiently.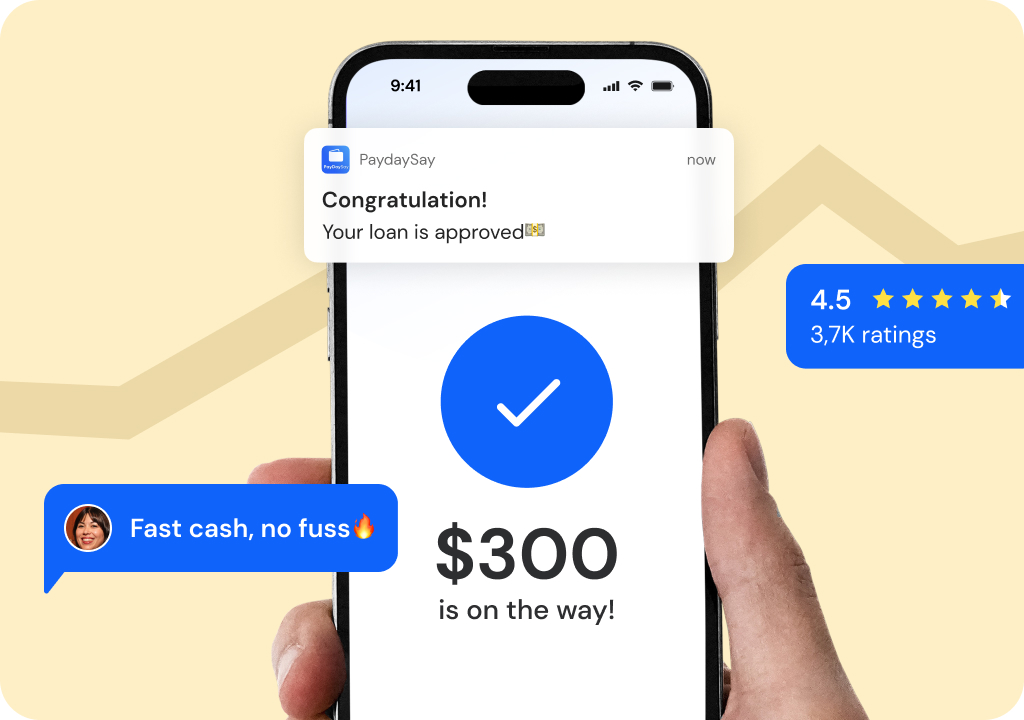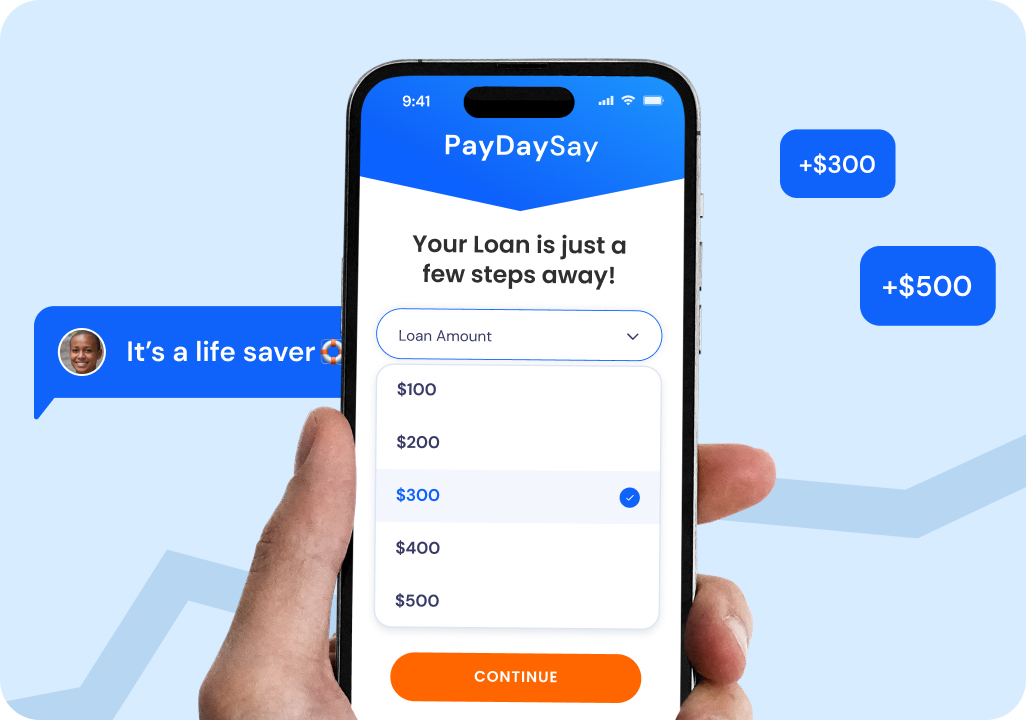 How Much You Can Borrow
Using the PayDaySay app, you may get from $100 to $5,000
Personal loans are issued to the applicants with any credit score, while the funds can be utilized for a variety of needs and purposes. It's easy to get approved for a sum up to $5,000 depending on your current financial aims.
Benefits

Speed
Receive payments quickly, without any hassle or delays.

Money 24/7
Access your funds anytime, anywhere, with just a few taps.

Security
Highly encrypted platform ensures the safety of your financial data.

No paperwork
Eliminate the need for complicated, time-consuming paperwork.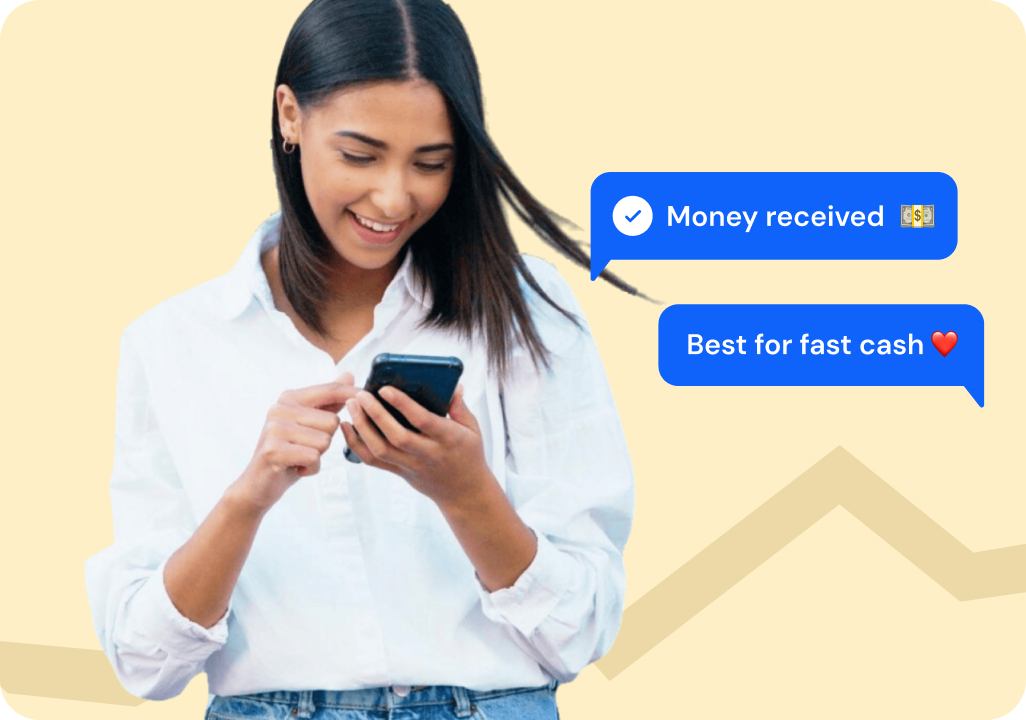 It Takes Less Than 5 Min
We will try to connect you with a direct lender no matter what your credit score is.
Data Protection

SSL Security
What PaydaySay is like?
Similar to

but no
subscription fee
Similar to

but no bank account info needed
Similar to

but no
hard credit checks
Similar to

but quicker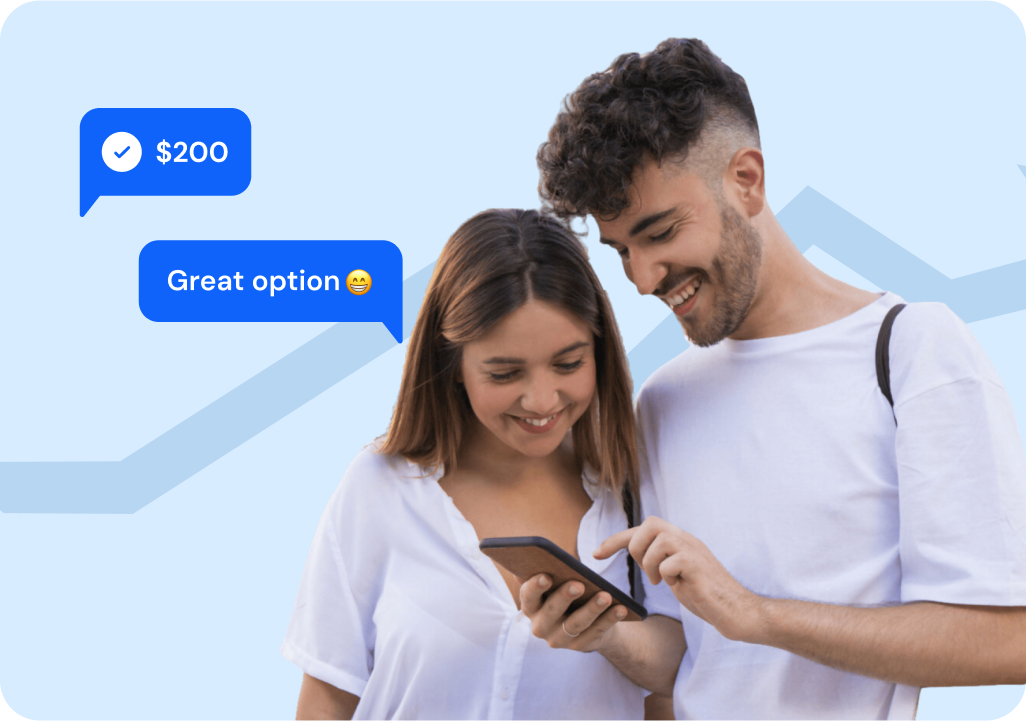 Tips for Using Loan App Wisely

Borrow responsibly
Website has penalty info. Be careful with withdraw amount. Consider waiting, saving to avoid contract.

Compare rates
Compare lender quotes for best rates and flexibility. Read fine print to avoid fees.

Take a look at your credit
Check credit report for errors. Good Credit = Better Loan Eligibility. Pay bills on time, repay to good credit.
Frequently Asked
Questions