Upstart personal loans make it easy to secure the funds needed for your next big project or purchase. Whether you want to buy a car, pay off a credit card, consolidate debt, or fund a home improvement project, this lender offers competitive loan rates and flexible terms to make it easy to get the money you need.
In this review, we'll look at Upstart's loan offerings and approval requirements to help you decide if they're the right lender for you. We'll also look at their rates and terms, as well as any extra features that may be available. With the help of our Upstart reviews, you can make the best decision for your financial future.
Upstart: Overview
Applying for finance from Upstart is a great option for anyone looking for a short-term loan. With a simple application process and fast funding, the company makes it easy to get the money you need quickly. Unlike traditional lenders, they take your entire financial profile into account when evaluating you for a loan, which can result in a lower APR and longer repayment periods.
Upstart's personal loans are suitable for a wide range of needs, including paying for unforeseen expenses, consolidating debt, and financing a major purchase. Plus, you can use the money for whatever you want, with no restrictions. With this lender, you'll get an easy and transparent borrowing experience, with helpful customer service, favorable reviews and financing available to even those with poor credit.
What Upstart Is
Upstart is an artificial intelligence (AI) lending company that provides $1000 to $50,000 personal loans to individuals looking to build credit and pay for education, home improvement, medical expenses, and more.
It was founded with the mission of making financial services more accessible and affordable for everyone. The company provides customers with a simple and transparent process for applying and qualifying lending. They also offer competitive interest rates, no hidden fees, and fast approval.
The company is committed to providing an easy and stress-free experience for its customers. With a few clicks, customers can make an instant decision and have their funds transferred within 24 hours. Upstart's commitment to providing a great customer experience (as seen in their reviews) is why so many people turn to them for their personal financing needs.
How Upstart Works
Upstart is a personal loan platform that helps individuals access the credit they need to reach their financial goals. The company works with lenders to provide a range of loan products, from short-term cash advances to long-term installment financing. Their process is simple:
First, applicants fill out an online form and answer a few questions.
Then, their proprietary underwriting model assesses the applicant's creditworthiness, analyzing factors like education and employment history.
Based on this assessment, they will then match the applicant with a lender and present them with financing options. If the applicant accepts, the company will facilitate the application process until it is complete. As a result, they are able to provide a quicker and easier way for people to get the funding they need.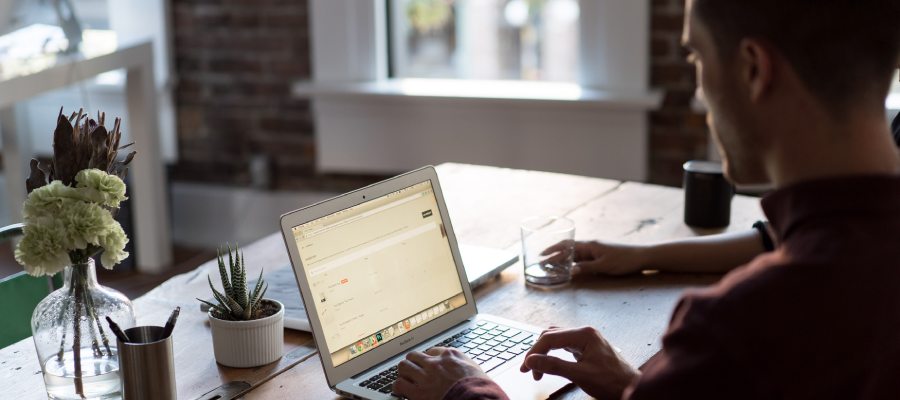 When to Choose Upstart
If you're looking for a personal loan, Upstart offers competitive rates, a fast and easy online application process, and fast funding. Plus, their team of experts will work with you to find the best financial solution for your unique situation.
One of the biggest advantages of this lender is its low credit requirements. While some lenders require a minimum credit score of 600, they consider non-conventional variables too. This means almost anyone can qualify to borrow money.
And Upstart doesn't just look at your credit score. They also consider your education and work history when deciding if you're eligible for a loan. This means you can get approved even if you don't have a long credit history. Additionally, you can get your funds the next business day, making it perfect for those who need money right away.
Upstart Personal Loans Details
Upstart personal loans are a great option for those looking to fund a variety of personal needs. They offer competitive interest rates, a fast and easy application process, and a range of loan amounts up to $50,000.
To qualify, Upstart will perform a soft credit check, which means your report won't take a hit. A typical application is easy to complete and does not require a lot of documentation. Upon being approved, you should be able to access the financing the following business day.
| | |
| --- | --- |
| APR | 6.5% – 35.99% |
| Loan amounts | $1,000 to $50,000 |
| Loan terms | 3 or 5 years. |
| Origination fees | 0% to 8% of the loan amount |
| Prepayment penalty fees | None |
| Late fees | A 15-day grace period is followed by 5% of the outstanding amount or $15 (whichever is greater) |
| Unsuccessful payment fee | A 10 grace period is followed by 5% of the outstanding balance or $15 (whichever is greater) |
Upstart Loan Requirements
Upstart is an online loan platform designed to help eligible borrowers get personal loans to cover their financial needs. To be eligible for an Upstart loan, applicants must satisfy the following requirements.
For starters, you must be 18 years of age or older and have a personal income minimum annual income of $12,000. The company accepts various forms of income, including:
Employee salary
Self- employed and rental property income
Shareholder income
Social security income
Retirement, pension, trust or disability income
Child support
Alimony
Separate maintenance
You'll also need to provide documents to verify your identity and income. Upstart accepts the following documentation:
ID
Most recent pay stub
W2 (including bank statement or paycheck image)
Benefits letter
Pension plan statement
Any other documents that support proof of your income
Once all these requirements are met, you can apply for a loan. When the application is processed and approved, you'll receive your loan within 24 hours.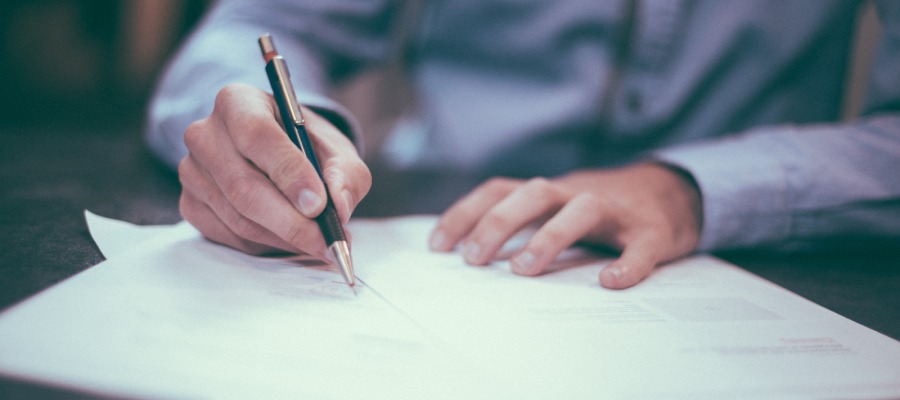 Pros and Cons of Upstart Personal Loans
Upstart personal loans are an attractive financial option for many borrowers. The financing arrangements are relatively easy to obtain and offer a variety of borrowing amounts and repayment terms. However, as with any loan, there are pros and cons to consider before you apply.
Pros
First of all, the loan application and approval process are swift and hassle-free. All you need to do is fill out a simple online form and you'll know in minutes if you are approved. They also offer competitive interest rates, with loans starting as low as 6.5%.
Additionally, Upstart offers flexible loan terms, ranging from a minimum of three years to a maximum of five years. They also don't require any collateral, so you won't have to put up your home, car, or other assets as a guarantee.
Finally, they accept borrowers with poor credit and their customer service team is friendly and helpful, so you can rest assured that you'll be taken care of.
Cons
Firstly, the loan terms are inflexible: there are only two-term options. This means that borrowers have to pay off the loan quickly or risk high interest rates. Secondly, the APR rates are relatively high: 35.99%.
This means that borrowers need to be mindful of their budget and ensure that they can afford to make the repayments. Finally, there are no cosigner, joint or secured financing options available. This limits the options for those who are looking to borrow large amounts but don't have the available credit score to do so.
How to Get Personal Loan From Upstart
Getting a personal loan from Upstart can be a fast and easy process. Here's a step-by-step guide to help you get the money you need.
First, you'll need to create an account with Upstart. To do this, you will need to share a few identifying details concerning yourself, such as your name, address, and Social Security Number.
After you've created your account, you'll be prompted to fill out a personal loan application. This will ask for some more detailed information about your finances, such as your income, debt (including credit cards), and credit score.
Once you've submitted your application, Upstart will quickly review it and determine if you're eligible for a loan. If you are, they'll let you know the financing terms and the interest rate they can offer you.
Finally, you'll need to accept the loan and sign the agreement. Once that's done, you'll get your money in no time.
Alternatives to Upstart
If you don't want to take a loan with Upstart, there are plenty of alternatives out there. Some of these are described below. No matter which option you choose, make sure you do your research before borrowing money. That way, you can be sure to get the best deal possible.
Upgrade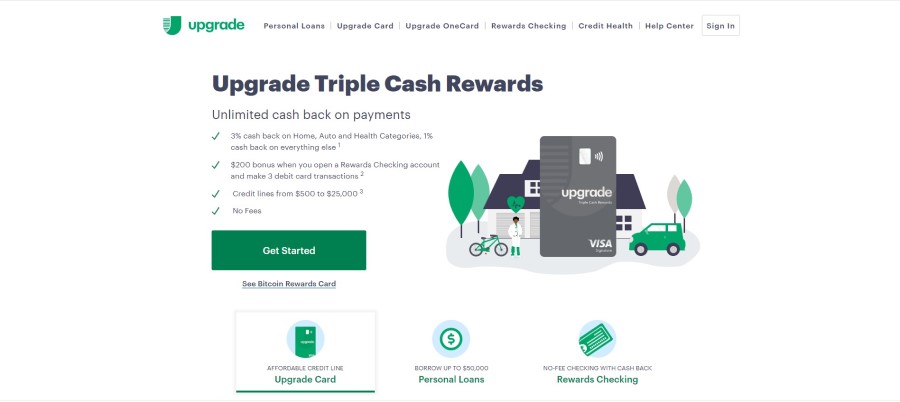 Upgrade and Upstart are two of the most popular online personal loan options. Both offer quick approval times and competitive loan rates. But when it comes to finding the right one for you, it's important to understand the differences between the two.
Upgrade offers personal financing of up to $35,000 with terms of two to seven years.
Upstart offers personal financing of up to $50,000 with terms of three to five years.
Upgrade requires a 560 credit score.
Upstart requires no minimum credit score.
Upgrade may be the better choice for those with poor credit scores. However, Upstart could be the best option for those who need a larger loan. Additionally, Upgrade's APR is slightly higher at 7.96% to 35.97%.
Personal Loans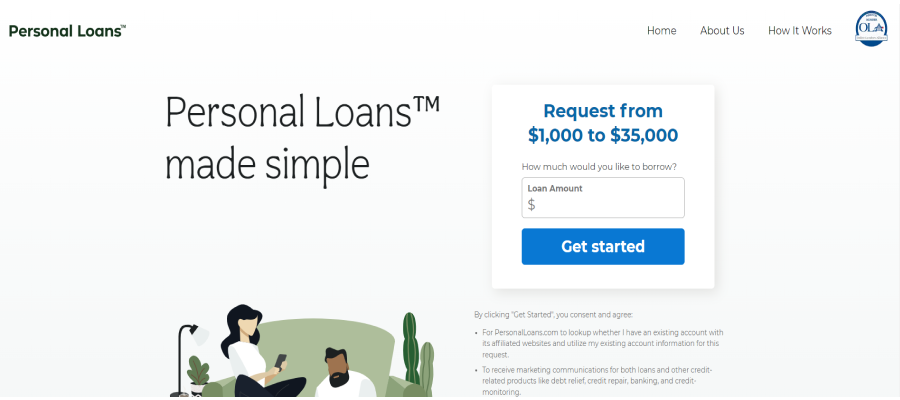 Personal Loans offer competitive rates (5.99% to 35.99%) and have several options for repayment and types of loan terms. Their borrowing options are more flexible, allowing you to adjust your payment schedule and even take a break from payments if needed. Upstart funds, on the other hand, have fixed terms, so you have to make your payments on time or risk incurring late fees.
Upstart is a newer player in the market, yet they offer higher loan amounts than Personal Loans ($1000 to $35,000). But Personal Loans will be worth considering if you have a lower credit score and are looking for more flexible repayment terms (90 days to six years).
Both lenders use a combination of credit history and other data points, such as education and employment, to determine a borrower's eligibility. Ultimately, it is important to research both lenders and compare their terms and conditions to make sure you are getting the best deal.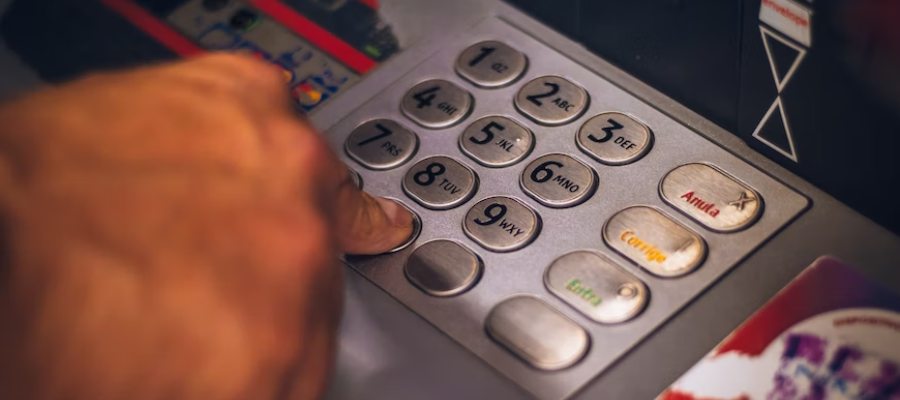 Avant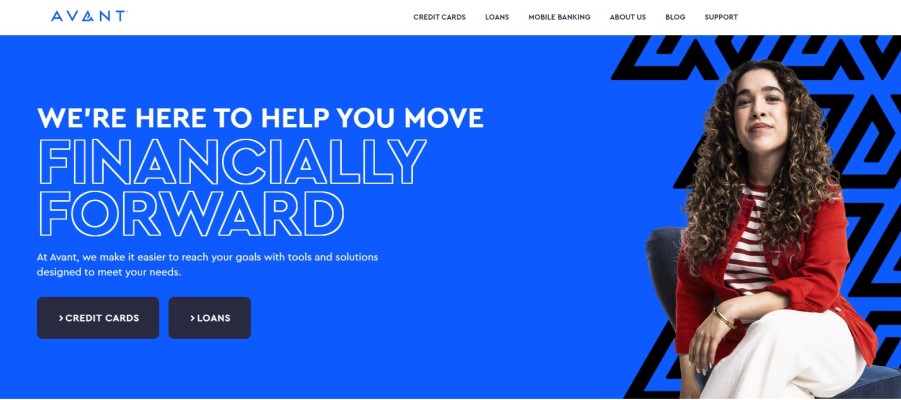 When it comes to personal loans, Avant is one of the most renowned names in the industry. However, Upstart has been gaining popularity recently, making it an appealing option for those looking for lending options. So how does Avant compare to Upstart?
The company offers loans ranging from $2,000 to $35,000, with repayment terms ranging from one to five years and an annual percentage rate of 9.95%. This lender charges a lower origination fee (0% to 4.75%), but their late fee is a little higher than Upstart, at $25 per missed payment.
So, while both companies offer competitive terms, Avant may be the better choice if you're looking for a smaller loan amount. Plus, because Avant requires a credit score of 550, those who have established credit can take advantage of the lower APR rates on the money they borrow.
Conclusion
Upstart personal loans are a great option for those looking to fund a variety of personal needs. The loans are relatively easy to obtain and offer a wide range of financing amounts up to $50,000.
Although, these loans aren't for everyone, so you should be aware of their limitations. The company is strict about who it does business with and can require extensive financial documentation.
If you're interested in applying, find out more about their personal loans with this review. You can also learn how to improve your chances of getting approved. And remember, you don't need good credit to qualify—Upstart will work with you and your financial situation regardless of your credit score.