If you have a credit score considered poor, then finding a credit card with nice conditions for borrowing must be a real challenge. Most unsecured cards will, unfortunately, be unavailable to use, and those which would accept your score would probably, offer very basic and primitive features.
Fees can be a big minus in such cards as well. So what should you do if your credit score doesn't let you obtain unsecured credit cards, but you would like to find the best option possible? Luckily, there are a number of credit cards designed with bad credit borrowers in mind and providing user-friendly conditions and rewards.
This article reviews and guides you through a selection of $500 credit card for bad credit options with their pluses, minuses, and nuances.
Credit Cards With $500 Limit: Best Offers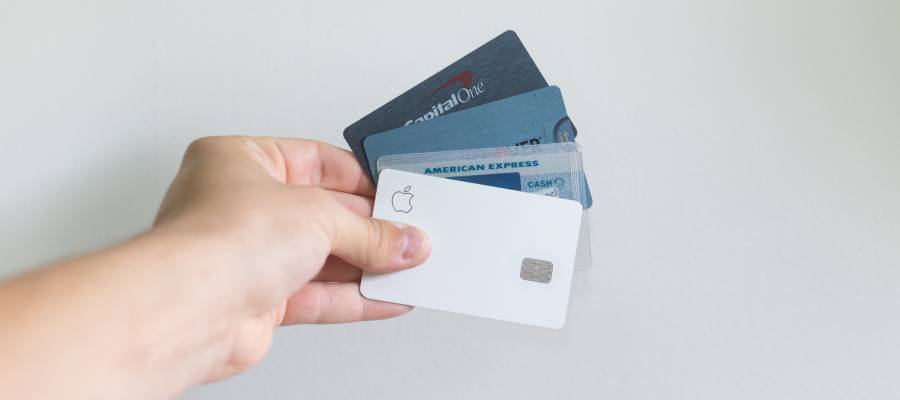 Whether it is just getting cash for your needs or rebuilding credit, the options we have handpicked will be great to see and know about. We went beyond Capital One credit cards and made our conclusions after detailed research of their features, user convenience, rewards, and power to rebuild credit.
For credit cards for bad credit borrowers, we took those lenders that give loans to users with 500 to 640 points of score.
Find out which of these credit cards are going to be easier to use, give more benefits, and fit your lifestyle along with financial behavior.
Premier Bankcard® Mastercard® Credit Card
PREMIER Bankcard® Mastercard® Credit Card
Annual Fee$50-$125
Regular APR36% variable
Credit Score 350 - 800
Loan Terms Till Payday
This credit card's motto is 'Everyone deserves a chance to build credit,' as they claim. It does report payment history to major credit bureaus. Though advertised as a tool for building trustworthiness, the credit card imposes high APR and fees, so only the most diligent can repair credit with Premier Bankcard.
Application takes a minute, and the limit you mention will influence the fees you'll pay.
Pros
Can rebuild credit
No collateral required.
Cons
Extremely high ongoing APR (36%)
Account opening fee $55-$95
Credit limit increase fee of 25% of the amount
Annual fee up to $125.
FIT® Platinum Mastercard®
FIT® Platinum Mastercard®
Annual Fee$99
Regular APR29.99%
Credit ScoreFair/Poor/Bad
Loan TermsTill payday
FIT® Platinum by Mastercard® is one of the most widely chosen credit cards for fair and bad credit, as well as no credit history at all. It reports to three major credit bureaus (TransUnion, Equifax, and Experian) and lets you improve your standing in the eyes of lenders by repairing the score.
The application is simple. As a rule, it takes a few minutes to apply for this Mastercard credit card and the decision is taken immediately.
The regular purchase APR (variable) makes 29.99% which is above average. Still, for a no credit borrower, that's common. The FIT® Platinum card suits small borrowings. The credit limit reaches $800 but depends on the borrower's conditions.
Other features of the FIT® Platinum card include:
25-day grace period with no interest for late payments.
Cash advance available.
Pros
Eligibility to borrowers with scores 300 to 640
Credit building
Monthly reporting to credit bureaus.
Cons
High APR
Late payment fees of up to $40
Returned payment fee of $40
Annual fee $99
A minimum $5 cash advance fee
Additional card fee amount $30.
Surge® Platinum Secured Mastercard®
Surge® Platinum Secured Mastercard®
Annual Fee$75 to $125
Regular APR29.99% Variable
Credit ScoreBad
Loan TermsTill payday
Surge® Platinum by Mastercard® is an example of a fee-heavy card that lets you rebuild credit and prove trustworthiness.
Application takes place online, and takes only general information such as Social Security Number, income per year, address, etc.
Purchase APR is 24.99% to 29.99%. Your credit limit is $2, 000 but for first-time customers, it can make just $300. Reporting to credit bureaus lets creditors see your financial responsibility and improve your credit. There is no minimum credit score to apply for the card.
In addition to the described features, Surge® Platinum by Mastercard® is famous for providing credits to both employed, self-employed, and unemployed U.S. citizens.
Pros
Available for bad and fair credit
Credit building
A 25-day grace period.
Cons
Monthly maintenance fee
Late payment fees of up to $40
Returned payment fee up to $40
No rewards or cash back
Foreign transaction fee of 3%
Annual fee $75 to $99
Cash advance and balance transfer fee
Additional card fee amount $30.
The First Progress Platinum Elite Mastercard® Secured Credit Card
First Progress Platinum Elite Mastercard® Secured Credit Card
Annual Fee$29
Regular APR14.99% Variable
Credit ScoreNot required
Loan TermsTill payday
This credit card by Mastercard belongs to the category of secured credit cards. It is issued by Synovus Bank and is renowned for accepting co-signed borrowers. This tops the chances of any bad credit holder getting a credit card.
Like any other secured card, it requires a deposit. This deposit is refundable and is meant to give the lender more assurance in your ability to repay the credit.
The application lasts several minutes and only needs basic details on your finances, such as employment, Social Security Number, etc. Purchase APR is 23.74%. These Mastercard card users are given a credit limit of up to $2,000. To get the card, your credit score needs to be somewhere near 600. Still, expect no rewards or bonuses.
Pros
Available for bad and fair credit
Credit building
A 25-day grace period
No paper statement fee
Significantly lower annual fee: $29.
Cons
Minimum cash advance fee of $10 (or 3%)
Late payment fee of up to $41
A 3% foreign currency sending fee
Returned payment fee of $30
Interest charges $1.50.
Discover it® Secured Credit Card
Discover it® Secured Credit Card
Annual Fee$0
Regular APR28.24%
Credit Score 300-629 (Poor)
Loan Terms Till Payday
Unlike its previously reviewed counterparts, Discover it secured credit card is also a cashback card designed by Discover Bank. As expected, it didn't include low APR but shined with other features. The security deposit required for the card is $200 to $2,500.
Getting approval for Discover, a secured credit card is easier than you think. Even with no credit history or bad credit score, the chances are high. The official information is accepting borrowers with scores of 300 to 700.
The purchase APR (variable) is 22.99%, and the credit limit is $2,500.
Pros
No annual fee
No penalty APR
Perks and rewards: a 2% cash back on gas (up to $1,000), 2% cash back on restaurants (up to $1,000), and 1% cash back rewards on all other purchases
Excellent security with fraud liability and being an identity theft-proof card
Reporting to three major crediting bureaus and helping to build credit
A 10.99% introductory APR on balance transfers
Free access to credit score.
Cons
A 5% balance transfer fee
$40 returned payment and late payment fees.
PREMIER Bankcard® Grey Credit Card
PREMIER Bankcard® Grey Credit Card
Annual FeeVariable
Regular APR36%
Credit ScorePoor
Loan TermsTill payday
If making a security deposit for a credit card isn't something you can consider right now, then take a closer look at PREMIER Bankcard Grey, which accepts poor credit borrowers. It doesn't demand a deposit to assess your line of previous credits.
The application procedure is short and you know the result in 1 minute. Credit limit options are several and reach $700. Each of them has a one-time setup fee and an annual fee. For example, picking the credit limit of $500, you pay $95 for setup, $125 for the first year, and $49 in all the following years.
Yes, the card is quite rich in fees, which is predictable since no deposit is needed. The APR reaches 36%.
Pros
No security deposit
Instant approval.
Cons
Very high APR
Complicated and fee-heavy automatic credit limit increase
Late payment fee and return fee up to $39
Express card delivery fee of $35
$5 fee for every wire transfer
$3 for a statement copy
Foreign transaction fees.
First Progress Platinum Prestige Mastercard® Secured Credit Card
First Progress Platinum Prestige Mastercard® Secured Credit Card
Annual Fee$49
Regular APR14.99% Variable
Credit ScoreNo minimum specified
Loan TermsTill payday
This First Progress credit card is classified as a secured card that doesn't need you to have any credit history or decent credit score. The refundable deposit in the size of $200 to $2,000 is submitted together with a user application. It's sent back when you repay the whole balance.
The card's most prominent features include the following:
Day and night access to your account & mobile app management
Opportunity to get card faster with expedited processing feature
Pros
Being available in all 50 states of the US
Granting real-time access to credit score & credit monitoring (by Experian)
No minimum credit score to obtain the card
No credit inquiry to get the card.
Cons
Annual fee $49
A $28 return payment fee
Late fees up to $41
A 3% foreign transaction fee
A 3% cash advance fee (minimum $10).
What Is $500 Credit Card For Bad Credit?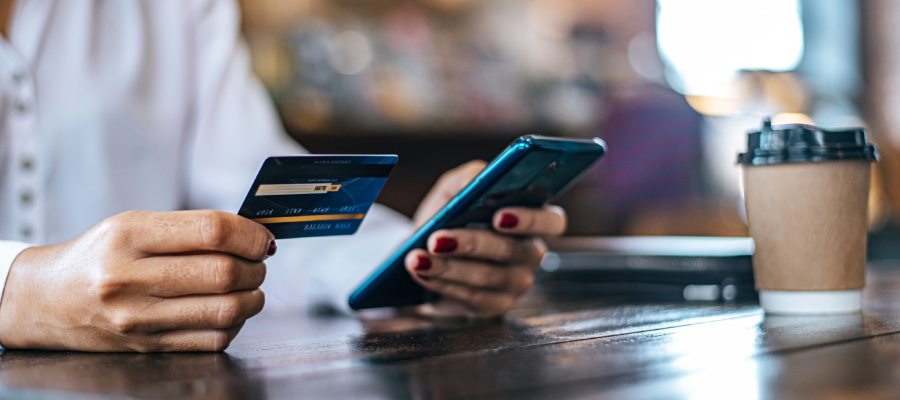 Among all existing options that offer poor credit borrowers to get cash, cards with a nearly $500 limit of credit money are often thought of as good choices. Credit cards are much more convenient than other personal loans and easier to use for everyday purchases.
A limit of $500 is the sum that Americans often might find lacking to pay their bills, accomplish what they haven't planned, cover needs, or repay debts. That is why choosing a credit card that gives this amount of money and offers terms you can easily handle is important.
With such credit cards, you are likely to get your payments protected and rebuild credit to push you to more beneficial credit options in the future.
Types of Credit Cards For Bad Credit
Users are used to dividing credit cards for poor credit into two groups. Yes, there are secured and unsecured cards that are different mainly in the necessity to make a security deposit. However, student credit cards often appear more loyal and richer in benefits.
While secured cards demand a refundable deposit, it allows them to offer lower fees and generally better conditions. Unsecured cards, on the other hand, need no money in advance to prove that you're liable to repay. Instead, they tend to surround you with numerous and harsh fees. Let us look at each type in detail.
Secured Cards
A secured credit card needs a borrower to make a minimum deposit in order to get a desired credit limit. A traditional sum for deposit is $200 but may be higher if you aim for the upper credit limits of your credit provider.
You might (and should) seek to obtain a good secured credit card if your purpose is building up credit. The lender takes this deposit as collateral to let them stay secure if you fail to repay. Such deposits are refunded in full if users pay off their balance completely or upgrade their card status to the unsecured card.
But be aware – security deposits often equal credit limits. Maximum amounts from secured cards with an average $500 credit can reach $2,000 or $2,500. Afterward, you can use the secured card like any other card.
Unsecured Cards
Not only secured cards can be good for bad credit borrowers. Unsecured credit cards accept borrowers with different credit scores: from the highest ones (in this case, it's a breeze to get one) to the lowest ones. In cases with bad credit scores, users tend to pay a bigger number and amounts of fees.
From their name, we know that unsecured credit cards never require a security deposit. They are not backed up by collateral. Interest percentage (APR) takes the central place among the fees. Oftentimes, it is rooted in your credit history and score. Yet, there are cards that don't even check scores, such as This First Progress Platinum Prestige credit card.
Unsecured cards can help you rebuild credit, and the best way to do it is always on time with payments. In addition, such exemplary financial behavior proves to the lender that you are a trustworthy borrower that doesn't pose high risks to them. Just keep in mind to check if the unsecured credit card provider reports to credit bureaus regularly – only, in this case, your credit score will grow.
Student Cards
While you are very young, it makes sense to use the perks of the student status and find loyal credit card options among student cards. If your main concern is paying for studies, this decision is great since, in most cases, students are entitled to more big and small benefits, starting from surprisingly low APRs and finishing with cash backs on purchases.
The only minus is lower credit limits. Yet, as you prove being a responsible budget planner, this limit is easy to increase. Another great plus of student credit cards is letting you build credit. Slowly but steadily, you will earn good points on the score if you pay on time. In the US, student credit cards are given to people 21 and older.
Pros and Cons of Credit Cards For Bad Credit
To recap it all, let us review all the advantages and disadvantages of credit cards for bad credit score borrowers:
Pros
Power to build (or rebuild) credit
Whether it is a student card or a regular unsecured or secured credit card, it will surely help to reach the desired credit score. It all depends on your responsible behavior when repaying.
The best thing to do is use your card only for small purchases, avoiding withdrawing cash and repaying full amounts monthly. If a full repayment for a credit card for bad credit isn't possible, pay off at least a minimum amount.
Next, some credit cards (even for bad credit) reward borrowers with excellent behavior with things like redeemable points, cash back, signup bonuses, etc. But for the credit card, you might have bypassed such offers.
If you stay consistent with payments and don't open new credits while having this one, you may be upgraded to an unsecured card or automatically get an increase in credit limit.
Cons
Many cards, especially unsecured cards, tend to be 'rip-off' because of a large number of fees. Late return payments, cash advance fees, and more should be paid. Anyway, you can always find a card lighter in fees.
Encouraging the debt cycle.
Though credit cards can be effective in rebuilding credit, they are also a threat. If you realize that the deposit and the fees in a card are too much for you to pay, giving up may be wise.
Pick only such cards that don't cause too much stress on your budget. Otherwise, you can end up in a debt cycle, pushing borrowers further away from a better credit score.
Alternatives to $500 Credit Cards For Bad Credit
If it seems like a credit card is not an option, this isn't a dead end. Cards can be burdens rather than useful things, so don't be urged to obtain one if your current situation tells you to find other ways.
Many people just stop on debit cards with multiple functions, including credit limits, to cover their urgent needs or handle unforeseen events. Business credit cards may also be wonderful if this is your sphere. Here is what to consider besides it.
Personal Loans
If you seek an extra $500, a personal 500 cash loan bad credit can be better than a Mastercard credit card. First of all, that will be better since personal loans charge lower interest fees. Take out an installment loan if it's too stressful to pay big amounts each month. It will let you get the money as a lump sum but repay it in small parts. Your budget won't feel it.
In general, they are better if you want to fund:
A big purchase
Debt consolidation
Home renovation or improvement
Short-Term Loan
Short-term loans are also nice methods to get cash since it is a one-time solution. Repayments are prolonged over convenient periods of time, and you can often choose them individually. In addition, if we compare short-term personal loans to credit cards, they are viewed by banks as not as high-risk as credit cards.
Besides, unplanned expenditures are not possible with such loans. The amounts and the time to repay are strictly limited, so there is less temptation for impulsive spenders.
Peer-to-Peer Lending
It is obvious that, out of all credit card alternatives, peer-to-peer lending can be the least expensive. If you have immediate family members or close friends who trust you and are willing to lend, use this chance.
No APRs, burdensome fees, strict terms, and loan end dates are the brightest benefits of peer lending over bad credit cards.