Opening a startup and completing a business is a challenging road. Many groups and companies need to find a source of financial support. Applying for a loan is considered the most prevalent and efficient option. In cases when it isn't possible, small business credit cards might help out.
By using them, you're saving significant sums due to low-interest rates and 0% APRs. Several banks even provide their clients with generous rewards. In this article, we'll get into details and learn how to make the most of building up your project.
Business Credit Cards for Startups: Best Offers
On the one hand, it's good to have a broad selection, but so, it confuses you. In our humble opinion, we have proceeded with quality expertise and created a list of the best startup business credit cards on the market. Further, we will show you all the advantages of each option and get you acquainted with suitable for your project card features.
Ink Business Preferred® Credit Card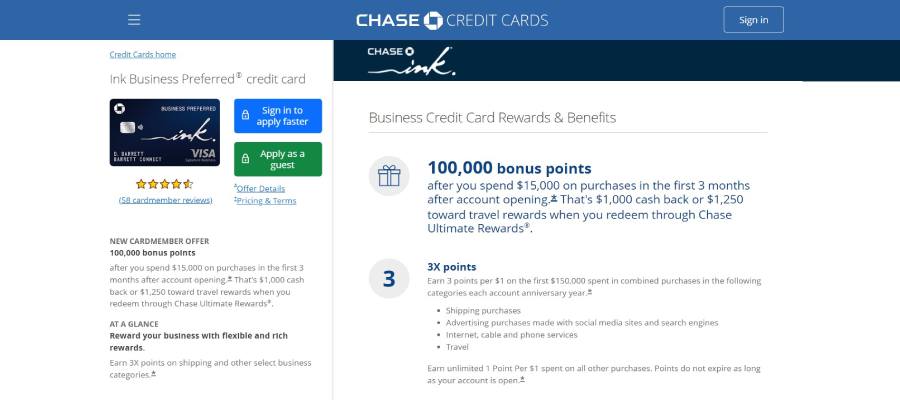 The lucrative welcome bonus is a standing-out feature of the Ink Business Preferred®. That is one of a kind among all the startup business credit cards offers on the market. Customers join a convenient points system. Those can be spent in various categories applicable to business activities.
For instance, after the first $150,000 purchase on traveling, a client can get 3 points per dollar. Also, the opportunity to pick categories for each account anniversary.
Intro rates: variable APR on purchases and balance transfers with 18.99% – 23.99%;
Yearly Fee: $95;
Credit cards score: Good to excellent (700 – 749);
| | |
| --- | --- |
| Pros | Cons |
| Travel protection (up to $5000) | To claim a welcome bonus, small companies should meet a high spending requirement. |
| No foreign transfer fee | |
| Car and cell phone insurance (up to $1000) | |
American Express® Business Gold Card
American Express® Business Gold Card offers unique services for startups and businesses. It allows them to receive bonus points and claim them relevant to their categories. American Express also offers Membership Rewards. They are valuable and can be claimed by traveling with Amex's airline and by booking partners' hotel rooms.
As a welcome reward, the credit card provider proposes 4 points per dollar. This applies to the first $150,000 purchase. There is a chance to win 4 Membership Rewards withing 2 eligible categories.
Intro rates: 17.99% – 25.99% variable;
Yearly Fee: $295;
Credit cards score: Good to excellent (700 – 749)
| | |
| --- | --- |
| Pros | Cons |
| 25% sale for credit card members on traveling through American Express Travel | Annual fee and bonus requirement sum are too high |
| Transferring points to various hotel and airline partners | |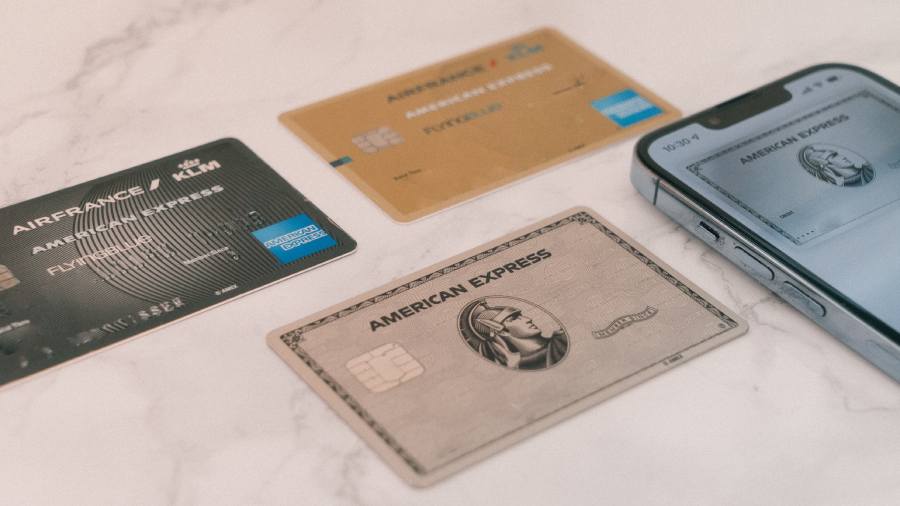 Capital One Spark Cash Select – $500 Cash Bonus
For those who are looking for an opportunity to build a decent financial score or rebuild it to achieve an excellent level, Capital One Spark Cash Select would be a matching option. The card is also suitable for startups and new businesses on the market. The Capital One Spark Cash Select sets loyal requirements. It accepts clients with "fair" scores. Although it doesn't have a welcome offer.
Intro rates: purchases and balance transfers with 28.49% variable APR;
Yearly Fee: $0;
Credit cards score: Average, Fair, Limited;
| | |
| --- | --- |
| Pros | Cons |
| Foreign transactions are chargeless | No welcome bonus available |
| Multiple card holders feature comes at no cost | |
| Accept low credit scores | |
| The fraud liability guarantee is $0 | |
Brex 30 Card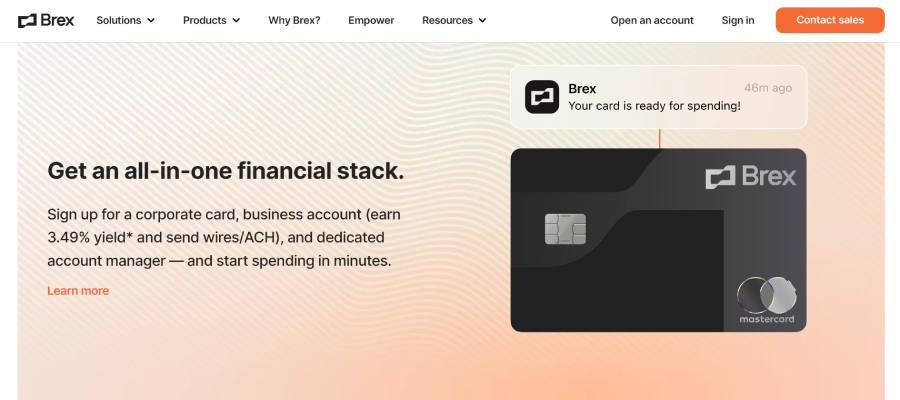 Brex 30 Card would be suitable if you're planning on sharing the balance within different departments. Adding multiple cash holders to the account comes with no fees and with convenient conditions. The provider offers lots of uncapped rewards, multipliers for bonus points up to 7x, and fraud protection, zero liability.
Intro rates: variable APR 18.99% – 29.99% that depends on credit case and the card type;
Yearly Fee: $0;
Credit cards score: Excellent (700-749);
| | |
| --- | --- |
| Pros | Cons |
| Insurance and coverage. e.i. secondary car rental, cell phone protection, discounts on different software, etc.) | Fewer options for bonus redemption |
| No annual fee | The corporate cards are not compatible with other startup business credit cards |
| Various reward categories, multipliers, and discounts | |
Ink Business Unlimited® Credit Card
Another tailored to the startup's needs option is Ink Business Unlimited®. Its conditions are so convenient in usage that would be a perfect beginning for a newly registered company. With the Ink Business Unlimited®, the startup chief can set personal limits for each department and control all withdrawals. Moreover, the feature has $0 fees.
The card has a generous cashback system. Clients can receive up to $900 back after spending $6000 within the first 3 months.
Intro APR: 16.24%-22.24% Variable APR;
Yearly Fee: $0 for the introductory 12 months, then a 16.24%-22.24% regular fee;
Business credit cards score: Good to excellent (690-850);
| | |
| --- | --- |
| Pros | Cons |
| Generous cashback system | No bonus categories |
| No annual fee | |
| Additional cash holder reward | |
| No bonus limits | |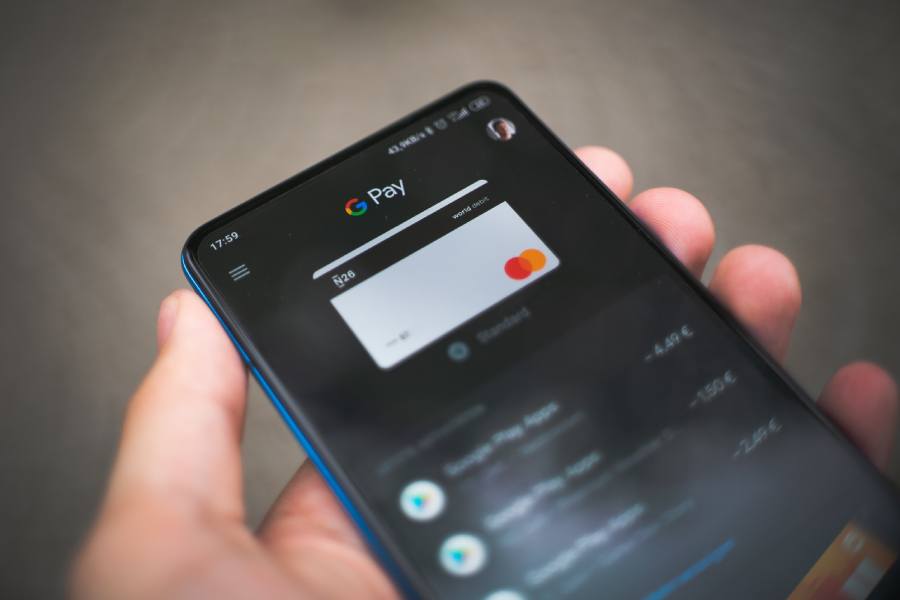 American Express Blue Business Cash™ Card
The American Express Blue Business Cash™ Card has set terms and conditions for existing customers. But, it implements plenty of benefits for newly registered clients with businesses. It offers lucrative rewards and lets customers join the Amex Membership. The card allows 1:1 points transfer to various partners.
Intro APR: 12 months since balance opening comes with $0 APR. After the intro period, the regular fee varies between 16.99% – 24.99%;
Annual Fee: $0;
Business credit cards score: Excellent (700-749);
| | |
| --- | --- |
| Pros | Cons |
| Extensive coverage and insurance (damage, car rental, purchase protections, etc.) | 2,7% foreign transaction fee |
| Amex required no extra fees | |
Bank of America Business Credit Card Advantage Travel Rewards World Mastercard® Credit Card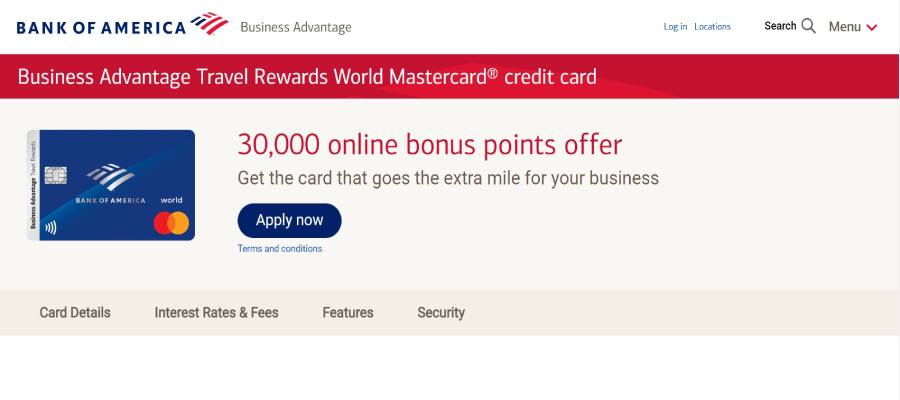 Often building up a company requires travel from place to place to make deals and sign up contracts. Bank of America® Business Advantage Travel Rewards World Mastercard® will be your reliable support. It has a wide range of travel protections and covers an extensive number of events.
Moreover, the rewards are so lucrative! By spending money on an airline, hotel, and car booked via the Bank of America® Travel Center, customers receive 1.5 points per dollar.
Intro APR: first 9 billing cycles comes with $0 APR; after the intro period the regular fee varies between 15.24% – 25.24%;
Annual Fee: $0;
Business credit cards score: Excellent (750-850);
| | |
| --- | --- |
| Pros | Cons |
| Wide range of travel insurance (trip cancellation, lost luggage, trip delay, etc) up to $1 million | Inconvenient for businesses that don't require traveling |
| Fraud liability protection comes at no cost | |
| No foreign transfers fees | |
What Is a Business Credit Card for Startups?
Business cards have a basic operating scheme. They are similar to personal ones but with extra features tailored to business necessities. They install a promotional system, providing a startup with rewards. It's a great way to cover expenses and improve credit with bank help. With business cards, you have a great opportunity to qualify for other credits.
You may even have lower APRs and softer general conditions in the future. Here comes the question of how to become eligible for the card. Everyone with an active income-producing facility can get approval for the credit. So, even if you're not own a company or a registered LLC, you can qualify for such cards.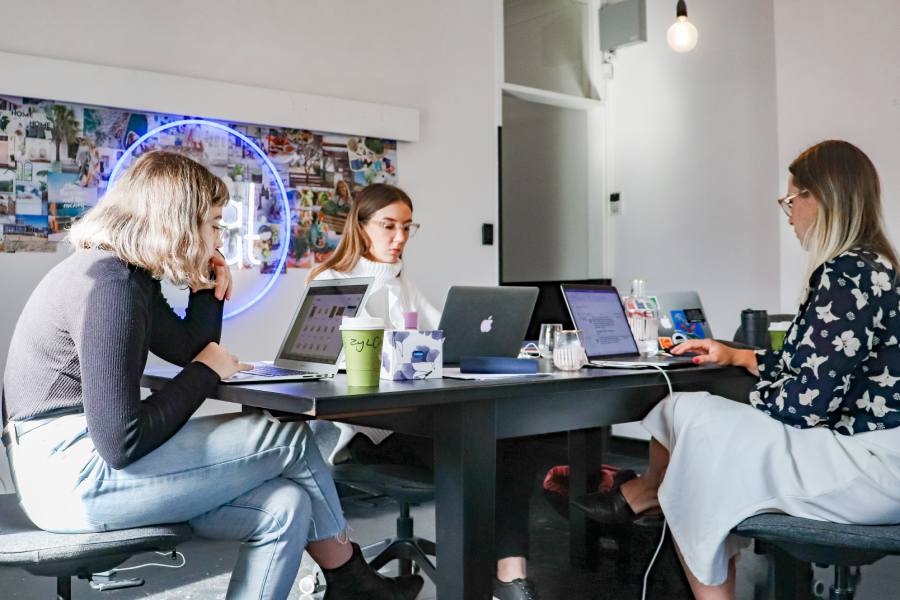 How to Choose the Best Credit Card for Your Startup
Business owners may find choosing suitable startup businesses cards a complex task. There are so many aspects that should be considered. The provider bank, feedback, promotional amount & terms, and fees are all important to test the card.
Don't neglect even the smallest details. They can change further development of your business, credit history, and experience of cards usage. To ease the research, we have prepared some points you should consider before applying for cards.
Sign Up Bonus
Before applying for credit, you should think about why you need it and what are the purposes of it. To complete this step, remember where you spend the most money. Analyze what products or services you will use for your future business.
Dividing your purchases into categories is a sound decision as well. At this rate, you will clarify what categories are prevalent. Then have a greater chance to multiply the reward that your new startup's cards propose.
Rewards
The next thing to look up to is rewards and their variety. Usually, there are several variants that a customer can get. But, the choice is singular, so you won't be able to apply for both. Cashback is the most common offer from business cards. It's a beneficial choice because you'll save up some money vital for a freshly made company or a project.
Otherwise, the provider proposes bonus points. They might be worth more than an assumed cashback. When you have a choice, you better go for the second option. Before, think about the most profitable ways you can redeem the bonus to achieve better results.
Fees and Rates
Last but not least, spending and consistency. Sometimes, advance cards require fees, so it's important to check whether your rewards cover the rates and make a profit for you. Once it's done and you have a short list of suitable options, compare them. Write down or think about the main points of evaluation. APRs, intro periods and their propositions, and annual fees.
Correlate your business purposes and advance offers to end up with the most beneficial and tailored option to your needs. Pay attention to this step. You can get confused and overpay for unnecessary services.
How to Get a Business Credit Card For a New Business
The application process is an aspect that you have to take seriously. It's more complex and requires more documents than personal cards offer. Ensure you have them before registration. Then research different options. You can look through your bank's offers or surf the Internet to find other credit card providers and see what they propose.
Better spend more time doing this step but find the most suitable variant. Lastly, check your score, although you're applying on behalf of a company. The lender still wants to see whether the CEO of the future company is eligible for the credit.
What You Need For Applying For a Business Credit Card For Startups
When you're done with the selection of suitable options for your business, you can start gathering the necessary documents. Here is the list of what you need to qualify for business cards:
Legal name
Phone number
Address
Entity/legal structure
Type of business/Industry type
Federal tax identification number/social security number
Number employees
Estimated revenue: monthly expenses using the cards
Annual business revenue
Consider doing quality work and apply only to one credit card. Having several accounts will hurt your credit score and lead to several problems. Moreover, managing two or three credits takes a lot of work, so try to avoid such a situation.
What To Consider Before Getting Business Credit Card For Startups
Every credit card is unique and gives various benefits. Yet, there are always drawbacks as well. Unfortunately, looking for the best business credit cards to no avail. So, before applying for an advance balance, you should be aware of the following:
Interest rates. After a year of usage, some cards cancel the introductory period. It means you will have to cover the entire cost of interest.
Annual fee. Most advance cards may offer a 0% fee but others may put some charges. Yearly rates are required and have to be paid when there are any.
Multiple cards. If you're planning on sharing the cards with employees, make sure there are no extra payments for the feature in your tariff.
Conclusion
Starting your own business and maintaining it may be complex. Usually, startups need financial support and that's where business credit cards come in handy. They provide companies with all the essentials by lending the necessary funds for all the expenses. Different banks offer a variety of welcome promotions.
You can find a 0% intro period, a generous cashback system, or car insurance to the agreement. The most convenient feature of such a credit card is that you can join several cash holders. Set limits for the startup's expenses, avoiding overspending is also possible. So, select the most suitable option and start your business with no fear!