Best Secured Credit Cards in 2022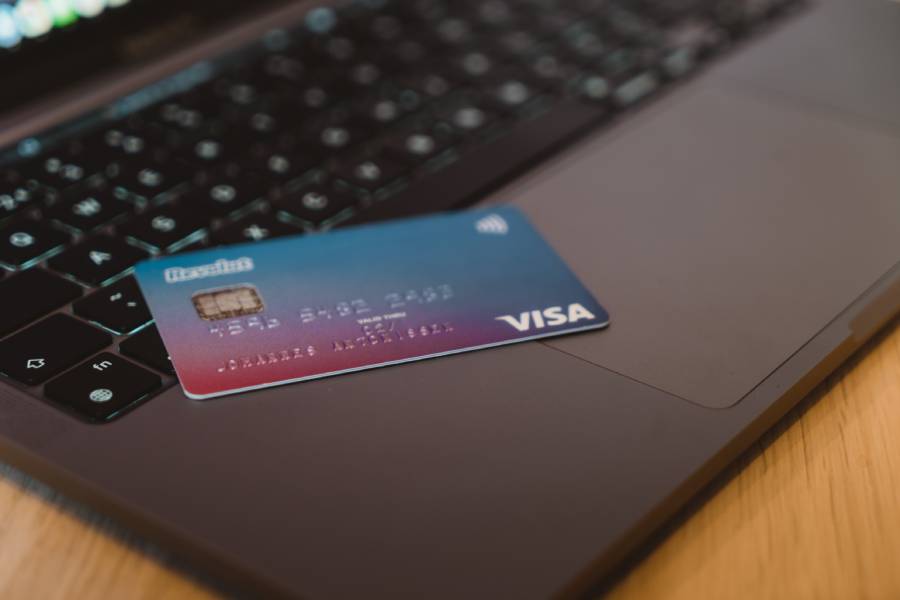 If you want to rebuild your FICO score and history, a secured credit card is your best option. They work like conventional cards but have a major difference in the holder dropping a security deposit to the issuer. This security deposit, usually an upfront cash deposit, serves as collateral to the issuer in case the holder defaults on payments.
If payments default, the issuer/bank can keep your deposit, and you must note that your deposit amount will serve as your credit limit. In this article, we'll detail everything you should know about the best secured credit cards.
Need Money Fast?
Secured Credit Cards: Best Offers
When picking a secured card, you should consider several factors that should best help you build your FICO score. These factors should include what it's best used for, bonuses, cashback, APR, and reward rates. The most important has to be what you're using the card for that will ultimately help you build your score, followed by the APR, and then the other factors can follow.
Regardless, we've compiled and detailed some of the best to fit your different purposes in spending. With these, you'll be able to make an option most suitable for you, benefitting your FICO score in the long run.
Capital One Platinum Secured Credit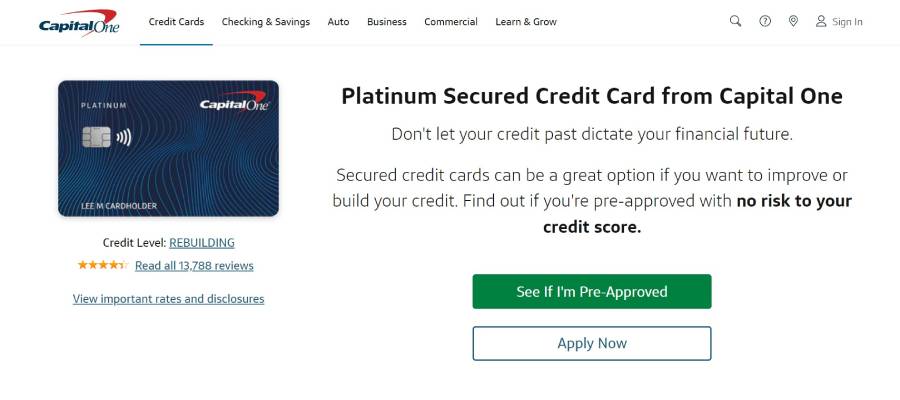 This has one of the lowest security deposits. It gives users the benefit of tracking their bills and making on-time payments with its technology and incurs no annual fee for its services. It's suitable for people with a prior bad or limited credit history seeking to build their FICO score.
If you want to buy items, pay bills, and not worry about exorbitant security deposits, this card is the best option for you. You'll incur 0% foreign transactions, 0% annual fees, and 5% cash back on rental cars and hotels through Capital One. It has a high variable APR of 28.49%.
Pros:
Low-security deposit that can be paid in installments.

0% foreign transaction and annual fees.

Good for persons with limited or bad FICO scores.
Cons:
High APR

No rewards program.

Low limits.
Surge Secured Mastercard®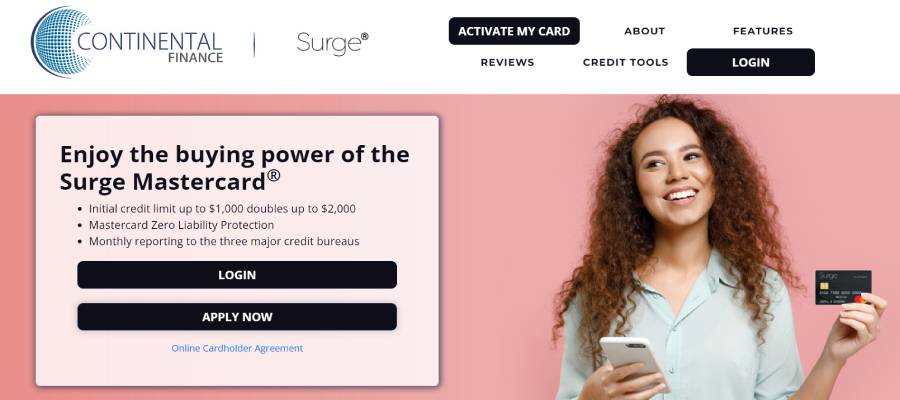 The Surge MasterCard® is given by Celtic Bank, appropriate for individuals with poor or no FICO score. It requires a low-security deposit of $300, has a favorable APR, and incurs an annual fee. The MasterCard® is the best secured credit card for individuals with no FICO score seeking to build it fast and increase their limits in months.
Currently, the MasterCard® offers no reward programs but gives a 1% cash back on every purchase you make. It has a regular purchase and cash advance APR of 19.99% based on the prime rate. In addition, it charges an annual fee of $69 and a cash advance transaction fee of $5 or 5% of the amount.
Pros:
Good APR.

Cash back of 1% on every purchase.

Applicants can have poor or no FICO score.

Refundable security deposit.
Cons:
High annual fees.

A cash advance transaction fee applies.
CardCapital One Quicksilver Secured Cash Rewards Credit Card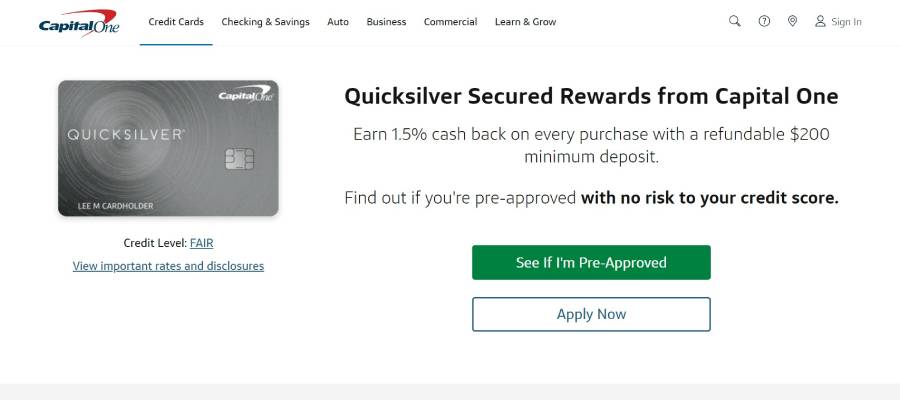 With a refundable collateral deposit of $200, it's the one you want to get to rebuild your FICO profile. It's issued by Capital One and is best secured credit card for individuals with no FICO score. It comes with reward rates and an APR that's higher than most.
Pros:
Your limit increases with responsible use.

0% annual and foreign transaction fees.

Cash back of 1.5% on all valid purchases.

Low refundable collateral deposit.

5% cash back on the Capital One-booked car rentals and hotels.
Cons:
High APR.

No welcome bonus.

The utilization ratio is harder to keep.
Citi® Secured Mastercard®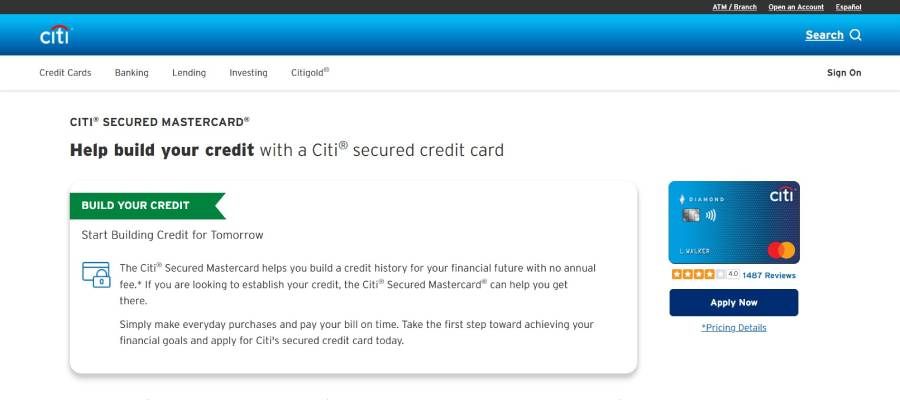 You won't find so many fascinating features with this Citi® MasterCard®, but it's quite okay for building your FICO score. The MasterCard® is best for people with no FICO history and who can't qualify for an unsecured card either. It has no reward rates, no welcome bonuses, and no exclusive perks to make it stand out from other MasterCards.
However, the MasterCard® requires no annual or foreign transaction fees. Also, you can easily build your FICO score and monitor it, implement flexible due dates, and receive alerts about due payments and malicious transactions.
You have 0% liability protection, as any charge made unauthorized to your account will not be your responsibility. With all these features, the Citi® MasterCard® has a variable APR of 25.49%.
Pros:
0% annual fees.

Low refundable collateral deposit.
Cons:
No welcome or cashback bonuses.

High APR.
Discover it® Secured Credit Card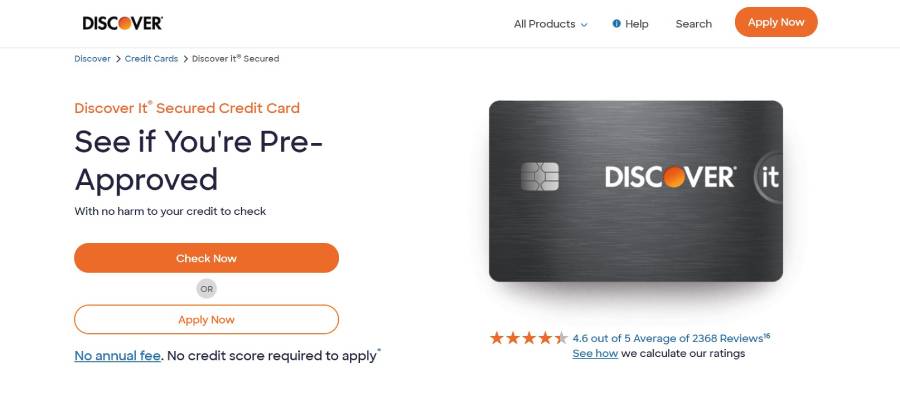 Unlike the others so far, there are several bonuses to look out for with this issuer. It is best for people with no FICO score, just starting out, or seeking to rebuild credit. You'll encounter 0% annual and foreign transaction fees and 2% cash back on purchases at restaurants and gas stations. All other purchases earn an unlimited 1% cashback.
The APR is variable at 25.99%, and the collateral deposit required is at least $200. The welcome bonus is 2% on gas station and restaurant purchases, capped at $1000.
Pros:
0% annual and foreign transaction fees.

Monthly access to the FICO score.

Enthusiasts can apply with no FICO score.

Welcome bonus for new users.

Reports to the significant credit bureaus.
Cons:
Cashback rewards are capped at $1,000.

High APR.

Hard to keep the utilization ratio.
Secured Sable ONE Credit Card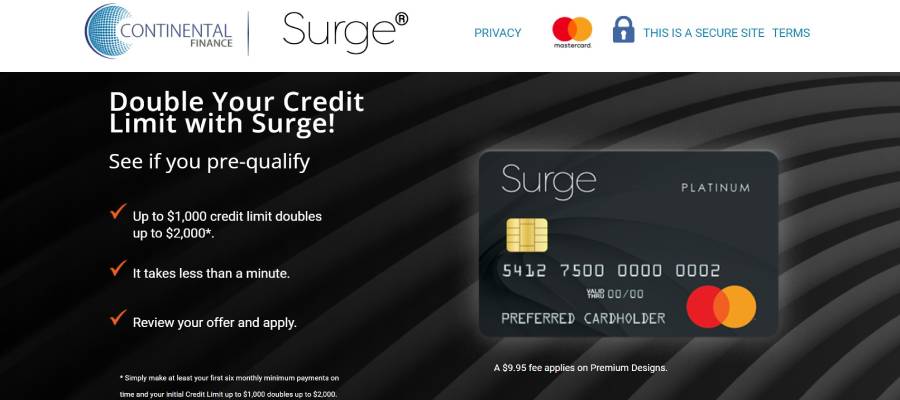 If you're new to the United States with no FICO score, this might be an excellent option for you. It requires no check and comes with a low and favorable APR. The enticing features include a 2% cashback for paying for services offered by Uber, Amazon, and a host of other streaming services. On other valid purchases, you get a cashback of 1%.
The issuer charges no annual or foreign transaction fees and helps its users attain good FICO scores in at least four months. It does this by setting goals for you to reach, hence fostering strong financial practices that will benefit your credit history and score. It has a low variable APR of 11.74%.
Pros:
Unlimited 2% cashback on particular merchants.

Cash back of 1% on things you buy.

0% annual and foreign transaction fees.

Low APR.
Cons:
Applies to a limited range of individuals.
Self-Credit Builder Account with Secured Visa® Credit Card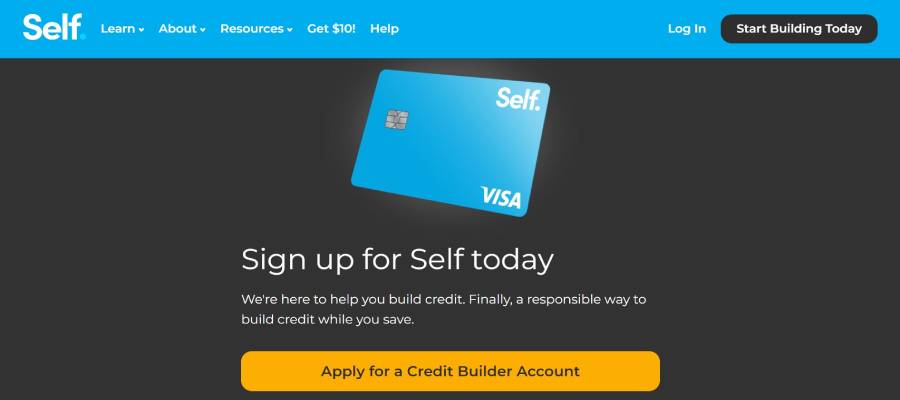 With only $100 required as the collateral deposit, this Secured Visa® card will give you a positive score in about three months. It helps you build your FICO score yourself, and it's best for users with no FICO history. However, the secured visa card holds no welcome bonuses or other reward rates to stand out from the many other options.
It has an APR of 26.24%, and you attract an annual fee of $25. You'll get 0% liability, cardholder injury services, emergency cash disbursement & card replacement, and pay-per-use roadside dispatch.
Pros:
The secured visa card is great for applicants with no FICO score.

Requires no additional collateral deposit.

Boosts your FICO score by reporting loan and card payments.

It helps track your FICO score progress by reporting to the major bureaus.
Cons:
Attracts an annual fee of $25.

Has a variable regular high APR of 26.24.

No welcome bonuses or reward rates.
The First Progress Platinum Elite Mastercard® Secured Credit Card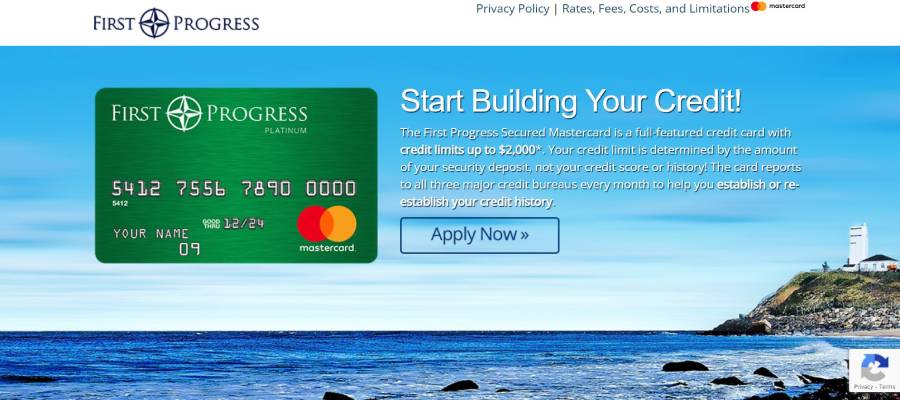 If you have no FICO history, this is the MasterCard® for you. You can drop a collateral deposit of $200 minimum and $2000 maximum. It's easy to apply and requires no hard check on your FICO score. However, the card comes with no bonuses and attracts an annual fee.
The First Progress Platinum Elite MasterCard® attracts an annual fee of $29. It also has a regular variable APR of 22.99%, which is lower than most MasterCards on this list. The issuer reports to Experian, TransUnion, and Equifax to help track and monitor your FICO score. It attracts a foreign transaction fee of 3% of the amount, up to a $40 late payment fee, and a $29 returned payment fee.
Pros:
No checks are required to apply.

Lower APR than most MasterCards.
Cons:
$29 annual fee.

Inability to upgrade to an unsecured MasterCard.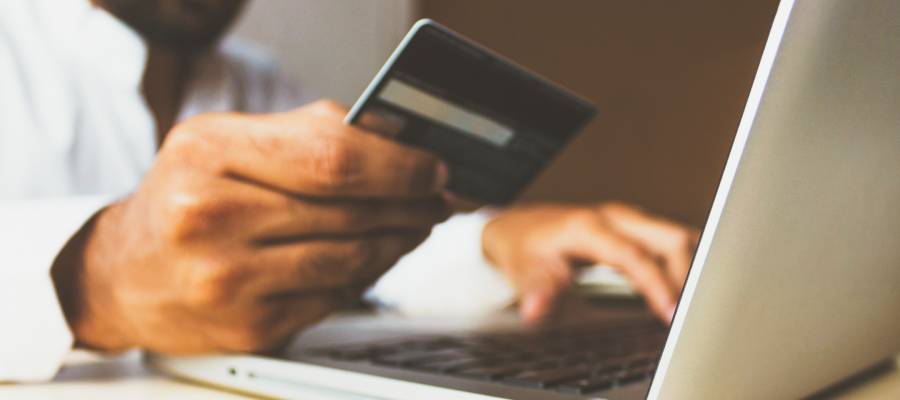 What Is a Secured Credit Card?
This is the credit card that will help you build an excellent FICO score and history, but it differs from the others as you have to give a security deposit to the issuer. The cash you deposit to the issuer determines the limit to your credit card, and your issuer has the right to keep your deposit if you default on payments. These secured cards are best for users with virtually no credit score or history, helping them report to credit bureaus and boosting their FICO score.
They come with rewards and perks, depending on where and how you use them. Most of them offer a monthly report that you can use to track your FICO score and give other services, which sometimes incur an annual fee.
Who Should Get a Secured Credit Card?
These cards are best for people who just want to start their credit-building journey. It's also an excellent option for you if you've had no success building a good FICO score with whatever cards you're holding. A secured card will help you qualify for the unsecured one, with better limits and loan opportunities.
As the secured one requires a deposit, it'll help the user be disciplined so as not to jeopardize the collateral cash kept with the issuer. Hence, if you know you're struggling with your FICO score and want to be disciplined, the secured credit card is the option for you.
How to Get a Secured Credit Card
It's generally easy to get a secured card once you're 18 or older. However, you'll have to consider your lifestyle and how you spend before you decide on what secured one to get. For this, there are several with their features and benefits listed for you across the issuers' websites. The list we've compiled above also serves as a good reference point to start considering what secured card to pick.
Once you've made your decision on which best suits your lifestyle, the next thing to consider is the security deposit you have to make. Most of these issuers keep the collateral cash as low as $200, and once you have that or more, you can go ahead to apply. These are the methods to apply for a secured card.
Issuer's website

E-mail

Phone call

In-person
Once you get approved, expect your card to be sent to you, or you can go pick it up.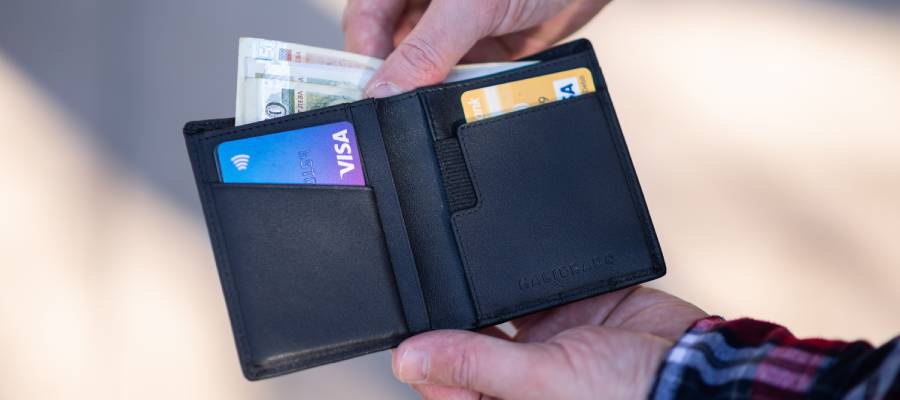 Pros and Cons of Secured Credit Cards
Although each type of secured card has its own pros and cons, there are advantages and disadvantages that generally apply to these cards. We've summarized them in the table below and explained them in the subsequent paragraphs.
| | |
| --- | --- |
| Pros  | Cons |
| They're easy to get approved. | High APRs |
| Helps build FICO scores easily. | You might incur annual fees. |
| 3 main credit bureaus get reports. | Lower spending limit. |
| Comes with rewards | The deposit remains locked till complete repayment. |
| Helps you get unsecured cards |   |
The first point of the pros is true for all secured cards, as it's essential for people with no FICO score. Hence, the issuer requires little to no background check on your financial history. If you go in person to get a card from the issuer, there's every possibility you will get approved on the spot and take the card home. 
The second point of the pros is true, as you can build your FICO score easily with the points awarded on spending with certain merchants. As the cardholder, you'll be wary of not defaulting payments, knowing that your collateral deposit is at stake.
The third point is also valid, as many of these issuers report to Experian, Equifax, or TransUnion. This helps you keep track of your FICO score and history from the reports that'll be sent to you regularly.
The fourth point of the pros depends on the kind of secured card you pick. It's why you should look out for the benefits and features of these cards before making a choice.
Lastly, on the pros, when you build your FICO score to the point of credibility, you can apply for the unsecured versions.
In the cons, you must have seen how high their APRs are from the numerous listed previously. The higher it is, the more inconvenient it is for you as the user. In addition, some of them charge an annual fee that might be exorbitant compared to many cards out there. In spending limit, your initial deposit will set the bar for you, which can be as low as $200. Lastly, you won't have access to your deposit till you pay back the last coin.
Alternatives to Secured Credit Cards
If you can't get a secured credit card for any reason, there are alternatives you can try to build your FICO score as efficiently.
Apply for a credit builder loan

: This option applies to users with poor or no FICO score and works quite well in helping you build it. It's different from the regular load, as you won't be able to access the funds instantly until you've repaid it. If you're in need of a loan, you can apply with PaySayDay.

Get a car loan:

This is another option you can explore to build your FICO score if you have a bad credit history.

Be an authorized user:

If you have someone with good FICO history and score, you might want to consider piggybacking to build your own score.

Repay an outstanding loan:

For instance, you can repay your student loan to impact your FICO score positively.

Utility and rent payments:

When you pay your rent and utility bills consistently, it shows you're financially responsible, which is good for your FICO score if reported by your landlords.
Conclusion
With this, you're well-informed on the best secured cards to get to help build or improve your FICO score and history. When you utilize them well, you'll be open to better services in the finance world, including approved loans and securing new cards. Remember, the aim is to maintain financial discipline with this card, meaning you have to show good financial habits and practices.
FAQs
Can you be denied a secured credit card?
Yes, you can be denied a secured credit card. This happens when the issuer deems your FICO profile too risky or incompetent. Even if you have the collateral deposit, you must meet the standards set by the issuer to get a card.
What happens to your deposit on a secured credit card?
Your deposit remains with the issuer till you repay the balance in full. They're fully refundable and will only be kept if you default payment. You can get the refund once you've maintained a good FICO score and is eligible to close the account.
How much should you deposit on a secured credit card?
You should deposit as high as you can on a secured credit card. Most of these issuers put the minimum at $200 – $300, which greatly limits your spending abilities. However, with a higher deposit, you'll get higher limits and better spending flexibility.