How to Refinance Car Loan & Best Offers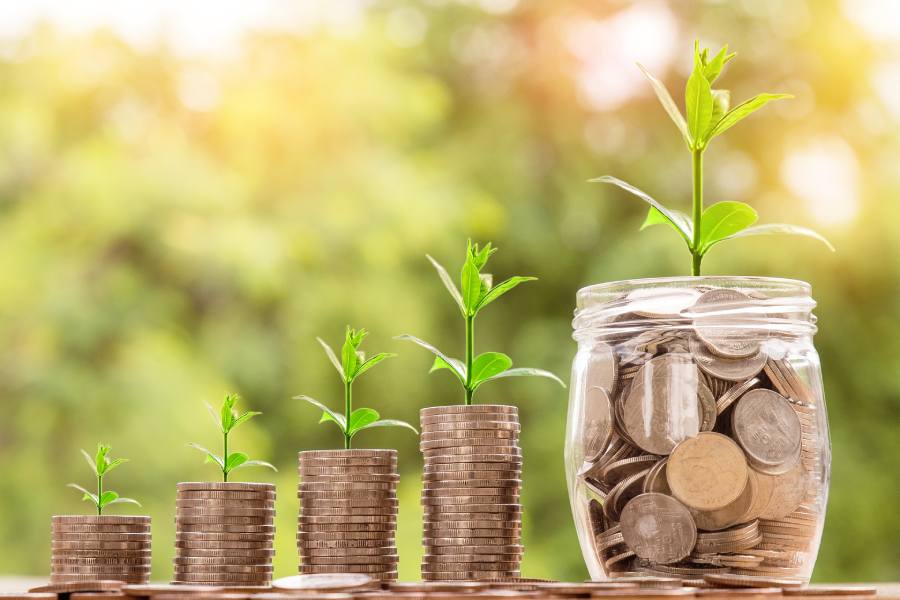 You'll probably save money by looking for a better auto loan, and refinancing your current auto loan can be relatively simple. Many lenders guarantee they will make a loan decision within minutes, and refinancing car loan applications frequently takes less than an hour.
A refinance of your auto loan may be advantageous in several circumstances. For instance, there's a strong chance you can cut your interest rate and monthly payment if your credit has lately improved.
If you have difficulties paying your monthly payment, you might be able to shorten the loan's term or go the other way and prolong it to lower your cost. Looking for the best refinance loans is never an easy feat. To help you get started, we listed what you should know when getting auto loans.
Need Money Fast?
Best Auto Refinance Offers
Refinancing your auto loan could help you reduce your interest rate, monthly payment, and the total interest paid on your car loan. Auto refinancing can be a great option to free up cash flow and pay off your loan faster, especially given the current low-interest rate environment.
The best auto refinancing loans have low minimum loan amounts and competitive interest rates. They also have credit score requirements but also flexible repayment terms. Look for a lender with a track record of excellent customer service and a simple application process.
PenFed Credit Union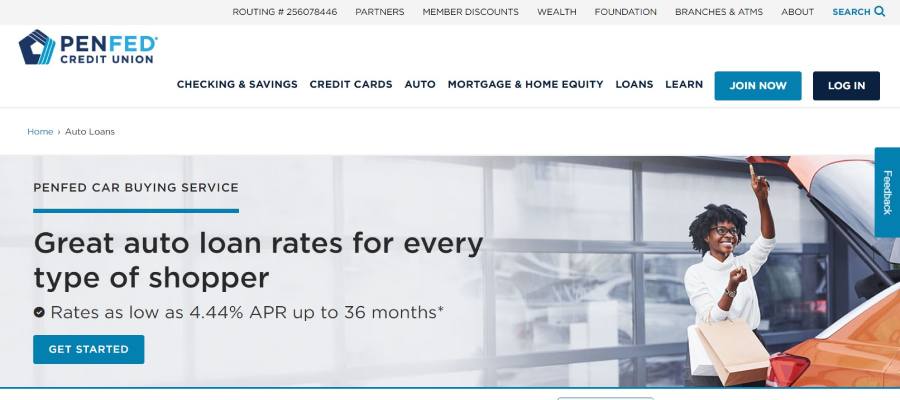 Our top recommendation for a credit union to refinance your auto loan is PenFed Credit Union. The lender offers competitive rates and broad availability. Members of PenFed have access to very affordable auto loan refinance rates, saving them an average of $108 a month. 
Borrowers may finance up to 125% of their vehicle, and there is an easy online application for refinances.
PenFed provides a variety of loan terms as well as very competitive rates to credit union members. Remember that credit union membership is necessary to refinance a car loan. You must also open a savings or share account with a minimum deposit of $5.
Pros
It provides a large number of possibilities.

Competitive prices.

From $500 to $150,000 in loans.

Virtual Application.

Borrow up to 125% of what the car is worth.
Cons
Higher loan amount and period of the loan.

For the lowest rates, a strong credit history is required.

You must join the credit union.
Consumers Credit Union (CCU)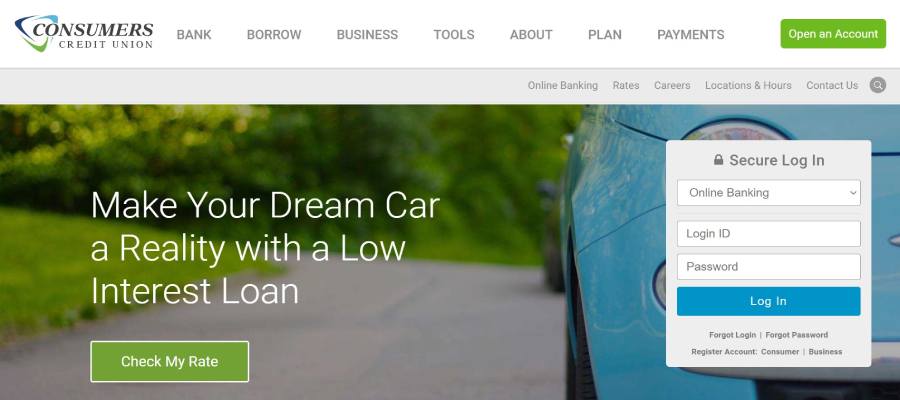 Consumers Credit Union (CCU) offers cash-out refinancing, which means that borrowers with vehicle equity may be eligible for cash up to certain limits with their new refinance loan. You can refinance your auto loan with five easy steps. 
First, you need to apply online or by phone. Second, the CCU representative will call you to discuss how much you can save on your monthly payment amount and the total interest charges by refinancing. Third, you need to provide your current loan information. Next, you need to comply with the loan requirements. 
Pros
There are no vehicle restrictions.

Accepts applications online, by phone, and in branch locations.

Rate reduction with automatic payment.

The credit union receives the loan payoff amount from the previous lender.

Pays off the previous lender directly.

Co-signers are permitted.
Cons
Membership in a credit union is mandatory to obtain a loan.
Navy Federal Credit Union (NFCU)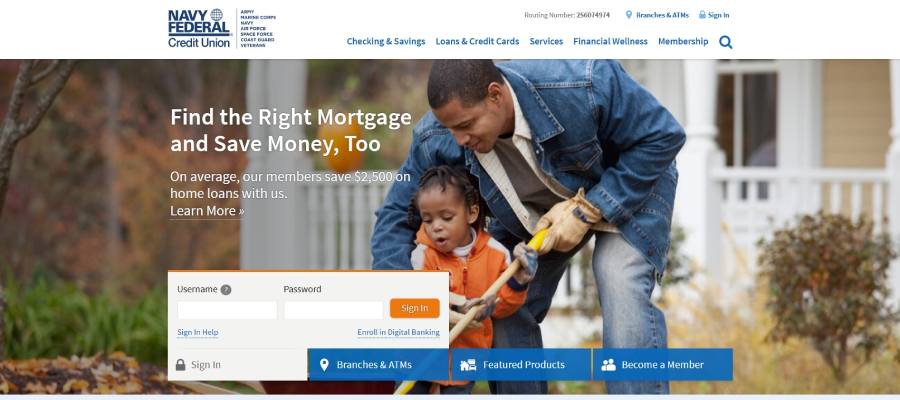 Navy Federal provides new, used, and auto refinancing loans for cars and trucks. If you want to buy a motorcycle, boat, or another recreational vehicle, Navy Federal can help. However, if you wish for a lease-purchase loan and fully intend to purchase a used car from a private sale, you'll need to apply with a different lender.
You must be a part of the Navy Federal Credit Union to apply for an auto loan. Like all credit unions, membership is restricted to a particular group. Immediate family members, such as parents, siblings, spouses, grandparents, children, grandchildren, and other household members, can join Navy Federal.
Pros
Military members receive competitive interest rates and rate discounts.

Pre-approval is valid for 60 days.

For new cars, they offer flexible loan terms, including 100% financing and term lengths of up to 96 months.
Cons
To become a Navy Federal member and apply for a loan, you must be an eligible active-duty or retired military member, veteran, or immediate family member.

Auto loan options are limited.
OpenRoad Lending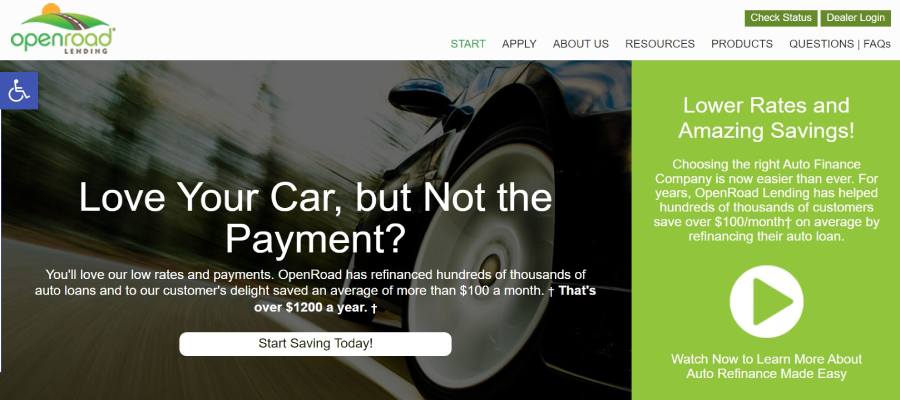 OpenRoad Lending provides auto refinance loans at highly low-interest rates. While they only publish their entire range of interest rates online, qualified borrowers can expect to receive competitive rate quotes. 
To refinance with OpenRoad Lending, you should be financing a vehicle that is eight model years old and newer for a minimum of $7,500 and a maximum of $100,000. The car should have less than 140,000 miles. Borrowers must have monthly gross earnings of at least $1,500 and cannot be self-employed.
OpenRoad will not refinance non-manufactured, commercial, recreational, or motorcycles. OpenRoad Lending accepts loan applications via its online application or by calling the phone.
Pros
Rates are low.

There are no application fees.

Specializes in vehicle refinancing.

Online software application.
Cons
Most states have a refinance minimum of $7,500.

Vehicle mileage and age restrictions in refinance.
U.S. Bank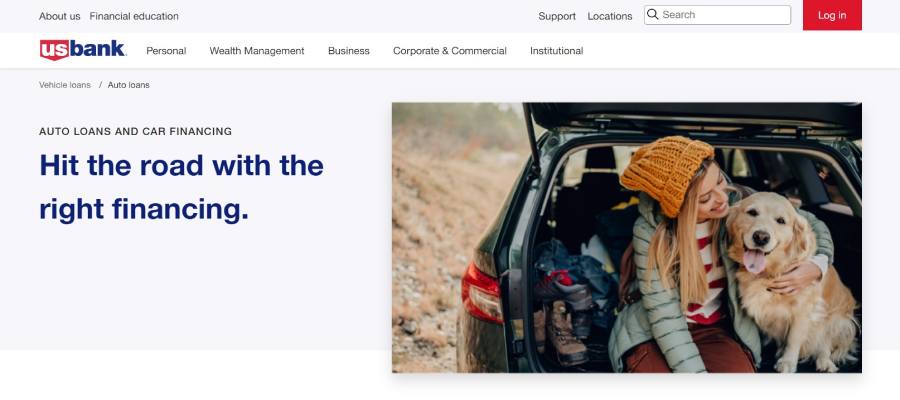 The credit score required for U.S. Bank Auto Refinance is low. Borrowers with as low as 650 credit scores may be eligible for U.S. Bank Auto Refinance. Vehicles must have fewer than 100,000 miles on them. With US Bank Auto Refinance, you can refinance auto loans up to $100,000. 
Sometimes, you can get an auto loan refinance in as little as one business day. Without a hard pull on your credit repor, you can't check your auto loan rates or see if you're pre-qualified for the U.S. Bank Auto Refinance. Most lenders allow you to request a soft pull on your credit report.
U.S. Bank auto refinance provides car loans with terms from twelve to seventy-two months. More extended periods enable people to borrow on more significant loan amounts while helping to keep monthly auto loan payments extra affordable.
Pros
Qualified borrowers can get a low annual percentage rate.

U.S. Bank Auto Refinance does not provide reports from credit bureaus.

Accepts applicants with fair credit.
Cons
An origination fee is charged.

Only 16 states have it.

Pre-approval with a soft credit pull is not an option.

Prepayment fees are charged.
Capital One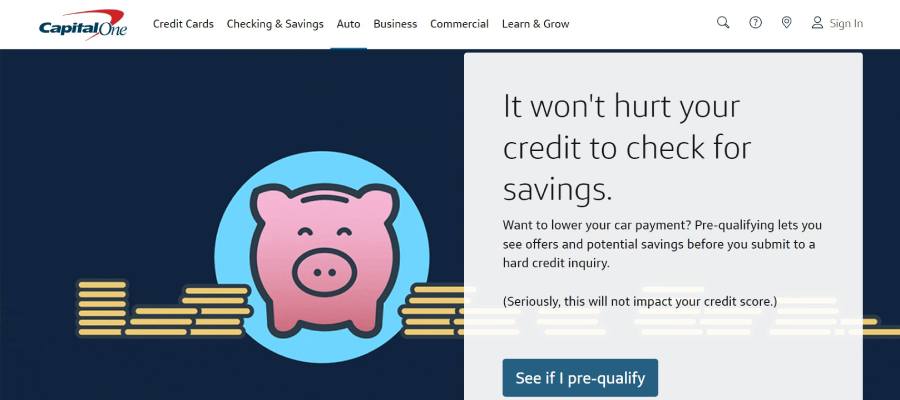 Capital One provides several low-cost refinancing options for auto loans. The 100% online application process is one of the reasons Capital One Auto Refinance is popular among clients, including contract e-signing and document uploads.
After the customer selects an offer and a hard credit inquiry is performed, pre-qualified Capital One Auto refinance deals may change. Nevertheless, if you have submitted all of the required information, the difference between the pre-qualified refinance offer and the final loan terms will be minimal.
Pros
Get low refinance rates (depending on your credit score).

Has options for borrowers with bad credit; a 540 credit score is required.

All 48 states are covered.

There are no prepayment penalties.

There are no origination fees.

Excellent customer service.

The online Auto Navigator process allows you to compare rates from multiple lenders.
Cons
Capital One vehicle refinance rates can reach 24.99%.

Vehicle eligibility requirements vary. For example, the car must be less than ten years old.

Charges late fees for payment delays.

Does not refinance previously issued Capital One loans.

Capital One only refinances personal use vehicles such as new and used cars, minivans, light trucks, and SUVs.

It does not refinance out-of-production vehicles, commercial vehicles, motorcycles, or motor homes.
Bank of America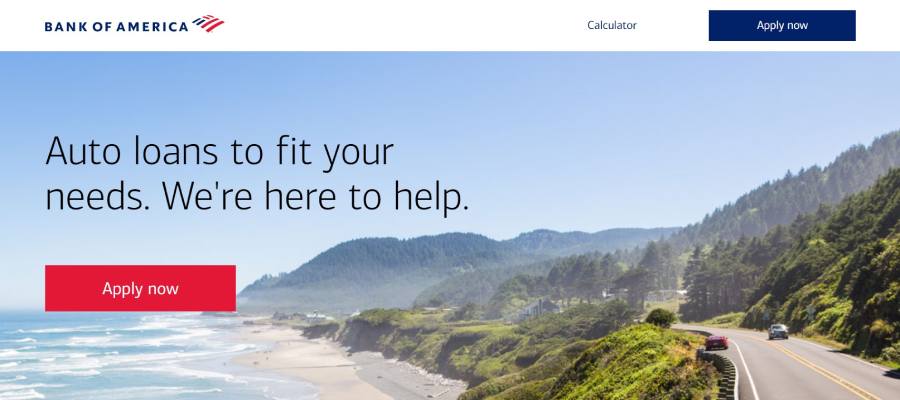 Bank of America is an excellent choice to refinance your auto loan with a large bank. The lender offers a variety of refinance options as well as a simple online application process. Bank of America is a famous bank that offers competitive refinance rates and an easy overall process.
It is available to borrowers across the country and scored slightly above average in J.D. Power's U.S. forecast for the 2021 Survey of Consumer Financing Satisfaction. Bank of America (BofA) provides several car loan refinancing options. Borrowers can refinance any existing auto loan, regardless of whether it originated by BofA or another institution.
Those who want to refinance with BofA can begin the application process online. According to Bank of America, the application takes about 60 seconds. Payment is made directly to the loan holder once approved. Its online application supports 48-, 60-, and 72-month terms, but you have more options if you apply in person or over the phone.
Pros
Rates are competitive.

Online software application.

Online rates and terms are transparent.

a well-known financial institution.
Cons
A $7,500 minimum finance amount is required.

The vehicle must have fewer than 125,000 miles.

The car cannot be valued at less than $6,000.
What Is Refinancing?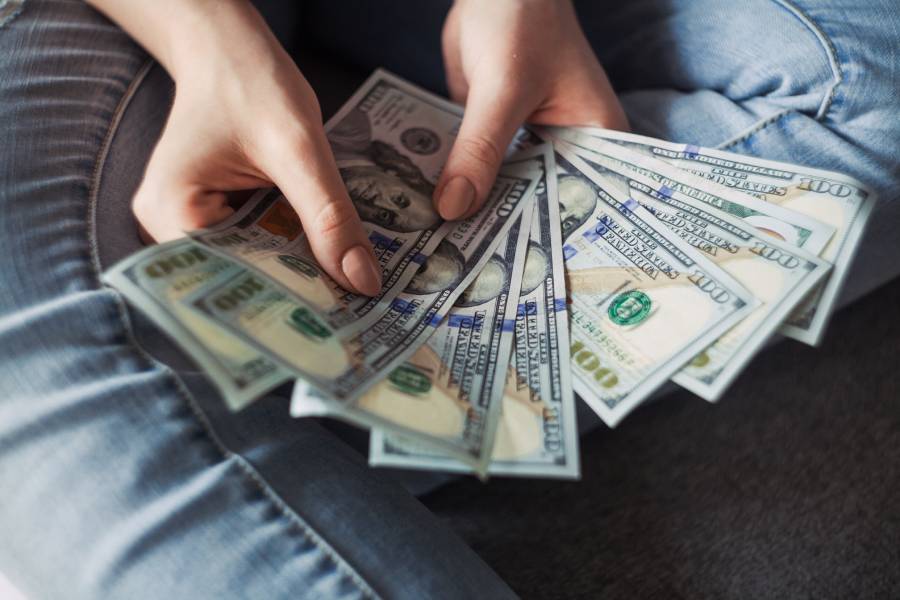 Refinancing is known as getting a new loan to pay an existing one. Based on what you qualify for, it can allow you to reduce interest rates, lower monthly payments, and pay off debt faster.
Refinancing your auto loan is excellent if you get approved for more competitive rates through a new loan. You will save money monthly if your credit score improved even though you took out your current loan.
However, it is critical to consider where you are in the loan's life cycle. It may not help much if you only have a few months left on your current car loan or your credit score remains the same as when you applied for it.
Furthermore, if you've previously refinanced your car loan once or twice, you may be ineligible for better terms. Pre-qualify with lenders to see if you qualify for a low-interest rate or a short term.
How Auto Loan Refinancing Works
When you refinance your auto, you replace your current auto loan with a new one. Your original auto loan is paid off, and you begin making monthly car payments on the new loan. The application process for refinancing auto loans is quick, and many lenders can make decisions quickly. However, there are some things to think about before leaping.
What Is Required to Refinance a Car Loan? 
Whether you should refinance your current vehicle loan is frequently determined by whether you will save monthly or overall. However, before you sign off on a new loan, you must ensure that you and your vehicle meet the requirements. Consider these factors when deciding whether to refinance your auto loan. Though lenders' needs differ, keep an eye out for the ones listed below.
Time Remaining On Loan
A pervasive eligibility requirement is the amount of time remaining on your loan. Lenders will typically require that you are updated with your loan payments, paid at least six months into the loan. Also and have at least six months remaining. This shows the lender that you have a consistent payment history or enough money to profit from interest when you finish repaying.
If you decide to take out a 60-month auto loan but are only three months into it, you won't be able to refinance that for a few months. Similarly, if you've already made 54 payments, you'll probably have to pay the loan balance off instead of refinancing it.
Amount Remaining
The minimum loan amount varies by lender, but you should have at least $3,000 to $5,000 left on your loan. Because refinancing is effectively taking out a new auto loan, lenders are reluctant to offer small sums because they will not be able to make as much profit from them.
And if you purchased an expensive car, you might not be able to refinance immediately. Finding auto refinance loans for more than $50,000 can be difficult.
Model Year and Mileage
If you purchased a heavily used car and would like to refinance the loan, or if you've just racked up many miles, you might be out of luck. Lenders typically set a mileage limit of 100,000 to 150,000 miles.
While lenders do not have a minimum age requirement, you may be denied if you own an older vehicle. Lenders typically set a strict limit of 10 years old. However, some lenders may require a car less than eight years old to refinance the loan.
Credit Rating
Your credit score, as with any loan, will be a significant consideration. Refinancing is usually a good idea if you have a low-interest rate on your auto loan and have an excellent credit score. Anything less than 600 is unlikely to get you a better rate and may even cost you more in the long run. 
Significantly, if you extend your loan term to reduce monthly payments, you can check your credit score online for free. If it isn't where you want it to be, consider working to raise it before applying for refinancing.
Debt-to-Income Ratio Specifications
Your debt-to-income ratio, often expressed as a percentage, compares your debt to your income. The acceptable range varies by lender, but it is typically less than 50%. If your DTI is too high, the simplest way to reduce it is to pay down your current debts. Lowering your other installment loans or credit card bills may help demonstrate your financial responsibility to a new lender.
What Happens When I Refinance a Car Loan?
Refinancing replaces existing auto loans with a new one, usually from a different lender. Most people will use it to lower their monthly payments, either by obtaining a lower interest rate or by extending their loan term.
Also, refinancing is generally a good idea if it allows you to save money on interest. However, it is not always a wise financial decision, especially as interest rates continue to rise, so consider your options carefully before applying.
When Should I Refinance My Car Loan?
There is no most excellent time to refinance your car loan; it is a good time if it saves you money. Assume your auto loan has a remaining balance of $18,000, your existing monthly payment is $450, and you will have four years left on the loan term. 
You are approved for a four-year auto loan. However, the interest rate will be 5% instead of the 8% you are currently paying. By refinancing, you will reduce your monthly payment to $414.53 and save $1,702.69 in interest over the life of the loan. There are a few instances where refinancing makes sense:
Automobile rates have decreased.
The prime rate and other factors influence most car loan interest rates. Though interest rates are currently on the rise, depending on when you bought the car, you may still be able to find a slightly lower rate.
You've raised your credit score.
Even if market rates haven't changed significantly, raising your credit score may be enough to get you a lower rate. You may be eligible for better loan terms, lowering your out-of-pocket expenses.
The dealer provided you with your initial loan.
To make a more significant profit, dealers charge higher rates than banks and credit unions. If you obtained your original loan through dealer-arranged financing, refinancing with a new lender may result in a lower interest rate.
Lower monthly payments are required.
Refinancing a car loan, with or without a lower interest rate, could be your ticket toward a more affordable car payment in some cases. If your budget is tight and you need to lower your car payment, you could refinance your loan to a longer repayment term — but you should anticipate paying more in interest because you're extending the loan.
When Should I Not Refinance My Car Loan?
Refinancing a car loan is not always the best option. Refinancing will not save you money if you are nearing the end of your loan term. Stick with it unless you stretch your loan term to lower your monthly payment.
Lenders are unlikely to approve you if you owe more on your car than it is worth. This is also known as being "underwater" or "upside down" and will make refinancing difficult.
Can I Refinance My Auto Loan With Your Existing Lender?
Many lenders will let you refinance your current car loan. Keep in mind that lenders may not provide the option of refinancing. Mainly if your vehicle is in poor condition, has a low value, or you have only a few payments left on your current loan.
Can I Refinance a Car Loan With Bad Credit?
There is no set minimum credit score to screen applicants. Car owners with credit scores below 580, which is considered poor credit, may be able to get a refinancing offer. This is because lenders may have diverse demands for accepting your new loan.
How to Apply For an Auto Refinance Loan
There are a few steps to take if you decide refinancing is right for you. Consider your current loan and gather the documentation for your new loan application.
Check your current loan. Discover the interest rate, payoff amount, months remaining, and any fees or penalties.
Examine your credit. Ascertain that your credit score is good enough to qualify for a reasonable interest rate. At the same time, check your credit report for errors.
Compare loan providers. Don't go with the first lender who offers a reasonable interest rate. Examine their eligibility criteria, penalties, and what rates and terms you qualify for.
Apply for a refinance. Apply online or in person once you've decided which one to choose among auto refinance lenders. The lender will then tell you if you are eligible and how the process will work.
Pros and Cons of Auto Refinance Loan
Pros
The advantages of refinancing a car loan include lowering your monthly car payment, lowering your interest rate, and shortening your loan term.
You can reduce your interest payments
If you had inadequate or no credit when you bought your car, which has since improved, you might get a lower interest rate. This is especially true if you have made on-time payments for the past six to twelve months. Also, interest rates may have fallen in general, or you may have accepted a higher rate than you qualified for to get a better deal on the car itself.
Whatever the case, lowering your current loan rate by 1% or more could save you enough money in interest over the life of the loan to make refinancing worthwhile.
You have the option of lowering your monthly payment
A monthly car payment that is too high for your budget can be reduced by refinancing. A lower price can free up funds to repay other, higher-interest debt. It can also assist you in times of financial difficulties, such as a sudden drop in income.
Refinancing to a lower interest rate will cause lower monthly car payment and help you avoid falling behind on payments. However, to see a significant payment reduction, you must extend the term of your loan, which will almost certainly mean paying more in interest over the life of the loan.
You can pay off your loan sooner
If your income has increased since purchasing your car, you may want to consider refinancing your car loan to a shorter term and lower interest rate to pay it off sooner. Of course, you could pay more on your current vehicle payment, but refinancing could help lead more of such dollars to the principal, resulting in even more savings.
You can borrow against the equity in your car
If you require funds, you may be able to obtain them through a cash-out auto refinance loan secured by the equity in your vehicle. So, if your car is worth $20,000 and you have $10,000 left on your loan, you could refinance for $15,000 and receive $5,000 in cash. 
Because cash-out refinancing has limitations and drawbacks, you should only use it for an emergency fund or if you have a strategic plan to use cash to cover the higher-rate debt.
Cons
Most debtors who refinance will pay less interest, no fees, and will be out of debt sooner — but those outcomes are not guaranteed. Below are some of the disadvantages:
You may have to pay more in interest
If you refinance to a longer loan term to get lower monthly payment, you may pay more overall due to the additional months of interest. Even a lower rate may not cover paying interest for an extra year or two.
You may be required to pay fees
Inquire with your current lender about the prepayment penalty that may apply if you pay off your loan early. Your state may charge fees to re-register or transfer your vehicle's title. In addition, your refinance lender may charge application fees, though most do not. Compare your total fee amount to the amount you will save by refinancing.
You might end up upside down
If you refinance to extend your term or take cash out of your equity, you may end up owing more than the car is worth, known as being upside-down on your loan. If you decide to sell or trade in your vehicle, you must pay the difference to the lender, which could be thousands of dollars.
FAQs
Will applying for an auto refinance loan hurt my credit?
As a result, refinancing a car loan, which entails applying for a new loan, may temporarily lower your credit score. It reduces the average age of your accounts, potentially lowering your credit score.
Is refinancing your auto loan worth it?
Refinancing could save you money on interest or allow you to spread out your loan payments, and it should only be considered when the conditions are favorable.
Is it easy to refinance an auto loan?
Refinancing a car loan is simpler and faster than refinancing a mortgage, and no lender charges fees. Remember that the sooner you refinance, the more money you can save.
Can I refinance a car at the same bank?
In most cases, you can refinance the auto loan to your current lender. It might even be more straightforward than applying to a new lender. However, this does not imply that it is the most cost-effective option for you. To summarize, it may be worthwhile to shop around.
Is it bad to refinance your car?
The advantages of refinancing a car loan involve reducing your car payment, lowering your interest rate, and shortening your loan term. Fees, extra interest if you prolong the term, cash out equity, or the risk of needing to pay more than the car's value are all disadvantages of auto loan refinancing.