Secured credit cards are wired to help clients with poor credit score build their credit to be liable for better credit conditions in the future. Such credit cards function just like conventional credit cards, with the only difference of requiring a refundable deposit.
Still, not all of them are created equal. While some may offer great perks, rewards, and features that make life easier, others can only help you improve your credit. That is why one should be attentive when choosing a secured credit card.
Secured Credit Cards: Best Choices 2023
Secured credit cards can come with pluses and minuses. Some features are enjoyable and rarely found with unsecured cards, and some confuse you. So, what to look for in secured credit cards?
Try to seek the features such as a low APR, low or moderate secured credit card fees, and additional rewards like cash back (especially on purchases and activities relevant to your lifestyle: traveling, hotels, grocery shopping, etc.). In addition, a credit card provider should report your financial behavior to the 3 official credit agencies that render this information and impact your credit score.
Finally, there should be an opportunity to review your status as a borrower and, for instance, get an upgrade to an unsecured credit card if you've managed all the cash at credit very well. Reviewing it at least every 6 months is a sign of a good credit card choice.
Below, we will guide you through this day's most chosen and best secured credit cards and review their pros and cons to help you choose.
Capital One Platinum Secured Credit Card
Capital One Platinum Secured Credit Card
Annual FeeNone
Regular APR30.49% Variable
Credit ScoreBad/Limited
Loan TermsTill payday
Capital One Platinum secured credit card is considered best for users with extremely low scores (bad to fair), which is anything up to 670. It is a nice option for those who can't qualify for other credit cards but want to pursue better credit conditions. Even if your credit history is very limited or bad, this can't hold you back from attaining a Capital One Platinum credit card.
With a zero annual fee, the secured credit card is one of the best options out there to pick. There is, however, no introductory (intro) APR for purchases, which means saving on interest is impossible. The regular APR here is 29.74% (variable).
Upsides and downsides of the Capital One secured credit card:
Pros
Adequate amount of security deposit ($49) and credit limit ($200)
Little upfront cost
No foreign transaction fees (making it great for frequent travelers)
No annual fee
Easy to qualify & no minimum credit score required
Free credit monitoring with CreditWise
Credit line advance without a fee.
Cons
A high purchase APR of 29.74% compared to other credit cards
No rewards
No intro APR.
All in all, if you're a borrower with no credit history, a low credit score, and want no surprises such as hidden fees in a credit card, this one by Capital One Platinum is great if you don't chase rewards and the lower end of APR. If you treat the Platinum secured card responsibly, it works for your benefit.
Capital One Quicksilver Secured Cash Rewards Credit Card
Capital One Quicksilver Secured Cash Rewards Credit Card
Annual Fee$0
Regular APR30.74% variable
Credit Score 300-629 (Poor)
Loan TermsTill Payday
Another card by Capital One, the Quicksilver secured credit card, is best for users who want rewards and seek to save money without having an unsecured credit card. It is not just a card that promises an improvement of your credit score with time and receiving better conditions for credit and loans someday. If you want to enjoy the benefits, try this secured credit card out.
So, as seen from its name, Capital One Quicksilver secured cash rewards card allows you to earn cashback. In particular, a 5% cash back is given for car rental and hotel bookings performed with the help of Capital One Travel, and 1.5% cash back is sent to users on every purchase.
The borrower's account is reviewed automatically, including the $200 security deposit refund and topping up credit limits. Once you're diligent with monthly payments, at least for half a year, the top-up is yours.
The annual fee equals zero, the decision concerning approval is made instantly, and there is a 0% interest intro APR for 15 months. Hence, new cardholders can avoid paying quite a big sum as interest in over a year.
Regular APR ranges from 19.24% to 29.24%, which is still above average. To obtain the card a user doesn't need to have a good credit score to obtain the card. Paying a security deposit in several installments is also possible.
Pros
Rich rewards with no expiration date
Automatic account reviews, earning back a security deposit and upgrades
Amazing rewards that stand out from both secured and unsecured credit cards
Easy to qualify, no cresignupre required
Minimum redemption amount is not required
No foreign transaction fees and penalty APR.
Cons
High APR up to 29.24%
A 3% cash advance fee
Bonus categories stay the same and can block the chances to earn more cash back on regular shopping such as gas and traveling.
Discover it® Secured Credit Card
Discover it® Secured Credit Card
Annual Fee$0
Regular APR28.24%
Credit Score 300-629 (Poor)
Loan Terms Till Payday
As another reward-focused credit card for rebuilding credit, the Discover It® secured card is best for people who look to save their money while repairing credit. This is not yet the sky-high 5% of the Capital One card, but a good 2% for gas stations, restaurants when the combined purchases are under $1,000. 1% cash back is given for all other purchases. All the cash back is accepted automatically.
There is no credit score 'floor score' to qualify for a Discover It® card. The refundable security deposit is $200 and, what's important, its size coincides with a user's credit limit, so getting a higher credit line is easy. Regular APR (variable) is 27.24%.
Pros
No annual fee
Cash back winning opportunities
Intro APR 10.99% on balance transfers for 6 months
Regular account reviewing, at least after 7 months
Bonus intro offer: matching the first year's cash back
No foreign transaction fees.
Cons
A 3% balance transfer fee and 5% on future balance transfers
Cash advance fee 5% or $10 of each cash advance (the greater sum is given preference to)
Late payment fee starting from the second time a user is late $41.
Self-Credit Builder Account with Secured Visa® Credit Card
Self-Credit Builder Account with Secured Visa® Credit Card
Annual Fee$25
Regular APR26.99%
Credit ScoreNot required
Loan TermsTill payday
This secured Visa® card belongs to the group of self-reporting tools to build up credit and is best for users with no credit history and those who want to avoid a hard credit inquiry. It is a powerful secured credit card to rebuild credit as it reports to three key credit bureaus.
The card doesn't offer any sign up bonuses or rewards like intro APR and charges an annual fee of $25. Hence, the maintenance of the secured card by Self-Credit Builder turns out more expensive than one of its competitors mentioned above.
What makes it stand out is no need to put up a security deposit. Still, it is a secured credit card and, instead of the deposit, there are the payments saved in the so-called CD: savings account Self's certificate of deposit. They function like a deposit and at the same time define your credit limit.
With the regular purchase APR 26.99%. No floor credit score to qualify for the secured card account is stated. When it comes to benefits, the card boasts the following:
Pros
No compulsory deposit
Great chances for improving the FICO's 'credit mix' by 10%, no matter how low your score is
This is possible due to monthly reporting both card and loan payments that count as two credit types
Easy to qualify, no credit score required
Quick emergency card replacement & cash disbursement.
Cons
Being interest-heavy, especially if a user is to pay the credit-building and credit card interest
A $25 annual fee
The lack of welcome offers and rewards
Given that no rewards can be earned, the card still appears a less enticing option.
OpenSky® Secured Visa® Credit Card
OpenSky® Secured Visa® Credit Card
Annual Fee$35
Regular APR22.64% (variable)
Credit ScoreBad
Loan TermsTill payday
The Open Sky® secured credit card is a to-go tool if you are chasing a higher credit line but can't boast a good credit score. To qualify, one doesn't need to undergo a credit inquiry and this makes it the best for users whose credits are poor and credit history damaged.
Accepting users with extremely low credit scores and no histories at all, the card is in the middle between the reward-rich secured cards and very basic ones.
This secured credit card might be a good choice to begin rebuilding credit and a step toward a desired credit card. The annual fee is $35 and the credit limit can reach $3,000 at the highest. This feature lets you trick credit utilization and keep it low enough.
The regular APR of 21.64% is surely a benefit compared to other cards' APRs. No intro APR is given. Unline unsecured credit card, at the start, users are to pay a security deposit in size from $200 to $3,000. At closing the account, this deposit is returned if you paid everything in full.
Pros
A higher credit line and convenience of credit unitization
All Visa® card benefits available
Powerful in credit building due to reporting to three major credit bureaus
No credit score required to qualify
Lower than average regular purchase APR.
Cons
A 3% foreign transaction fee
Cash advance fee 5% or $6
An up to $38 late payment penalty and a $25 returned payment fee
No chance to upgrade to other cards by the same issuer like OpenSky® Gold unsecured card.
Chime Credit Builder Visa® Credit Card
Chime Credit Builder Visa® Credit Card
Annual Fee$0
Regular APR N/A
Credit Score300-669
Loan TermsTill Payday
Chime Credit Builder card by Visa® is a good low-maintenance credit card with no credit checks that is generally best for people with low scores and no history and able to pay only minimum amounts of deposit.
No annual fee applies, no minimum security deposit is required, and the ease of use makes it worth it. Once you have a Chime spending account, you can send money from it to your credit builder account. This sum then becomes your spending limit. All money transferring operations are immediate.
The regular APR here doesn't exist which means no annual interest is charged. Even a card max-out won't ruin your credit building efforts if you're steady with on time payments.
Pros
Easy to qualify and no credit checks
No APR
No security deposit
No annual fee
Fast financial transfers between accounts
Flexible credit line
Autopayment feature that doesn't let you miss on payments.
Cons
No bonuses and rewards
No upgrading possible
One must have a Chime spending account.
First Progress Platinum Select Mastercard® Secured Credit Card
First Progress Platinum Select Mastercard® Secured Credit Card
Annual Fee$39
Regular APR13.99% Variable
Credit ScoreNot required
Loan TermsTill payday
This one is surely best for users who have experienced bankruptcy and similar cases since it is extremely easy to qualify for. Scores from 300 till 629 aren't an obstacle either.
Unlike unsecured credit card, the card boasts the lower-end regular variable APR on purchases 18.24%, however, with no welcome bonuses and intro APR to please the user. It comes with an annual fee of $39 which isn't a crazy amount but something that could be avoided.
After 6 months of diligent payment, one can upgrade the card to First Digital Mastercard®.
Pros
Easy to qualify
Flexible credit limits from $200 to $2,000
Getting a deposit back once the balance is paid off
Easy tracking with online banking in a mobile app
Quite a moderate APR on purchases
Power to improve credit by monthly reporting to all three major credit bureaus.
Cons
Charges a $39 annual fee
No upgrade to an unsecured card
No bonuses and rewards.
Assent Platinum Mastercard® Secured Credit Card
Assent Platinum Mastercard® Secured Credit Card
Annual Fee$49
Regular APR12.99% variable
Credit ScorePoor
Loan TermsTill payday
If you are still looking for a card with the lowest possible APR and an intro APR bonus, then take a closer look at the Assent Platinum Mastercard® credit card. It is best for saving on interest. No matter how damaged or poor credit score is, this dreamy APR can be reality.
The regular purchase APR here is just 15.99% that doubles as the APR for balance transfer. The Assent credit card will let you enjoy zero APR on purchases as a new cardholder during 6 months.
While it's a good chance to save on interest, you will still have to pay a $49 annual fee. Among benefits, there is Identity Theft Protection and monthly reporting to credit bureaus which doesn't make it a challenge to improve credit score. Let's sum up the pluses and minuses.
Pros
A very competitive APR compared to many other secured credit cards
Intro APR 0% for 6 months
Easy to qualify
Convenient to use, as the card is accepted anywhere
No fraud liability.
Cons
A $49 annual fee
Late payment penalty up to $41
A 3% foreign transaction fee
Returned payment fee $30.
Let's Compare Best Secured Credit Cards 2023
| | | | | | |
| --- | --- | --- | --- | --- | --- |
| | Best for | Annual fee | Intro APR | Regular APR | Credit Score |
| Capital One Platinum Secured Credit Card | Borrowers with low scores and a short credit history | No | N/A | 29.74% | N/A |
| Capital One Quicksilver Secured Credit Card | Reward seekers with short credit histories and less than perfect scores | No | 0% interest intro APR for 15 months | 19.24% to 29.24% | N/A |
| Discover It® Secured Credit Card | Borrowers who don't need high credit line and want to save money while repairing credit | No | 10.99% for 6 months (only on balance transfers) | 27.24% | N/A |
| Self – Credit Builder Account With Secured Visa ® Credit Card | Borrowers with a Savings Account who want to determine credit limit themselves and put up no deposit | $25 | No | 26.99% | N/A |
| Open Sky® Secured Visa® Credit Card | Getting a higher than average credit line | $35 | No | 21.64% | N/A |
| Chime Credit Builder Visa® Credit Card | Users of Chime Spending Accounts | No | No | No | N/A |
| First Progress Platinum Select Mastercard® Secured Credit Card | Users with low credit scores and bankruptcies in history | $39 | Yes, not disclosed | 18.24% | N/A |
| Assent Platinum Mastercard® Secured Credit Card | Seekers of the lowest possible interest rate and simple credit management | $49 | 0% for 6 months | 15.99% | N/A |
What Is a Secured Credit Card?
The secured type of credit cards isn't really different from the conventional credit cards that many people are used to. In fact, they just require a security deposit from a borrower. This is needed to guarantee a credit limit and show the lender that they are worthy of trust and can repay the credit.
While in most cases, eligibility for credit is determined in this way, sometimes banks allow their users to bypass the deposit and link their spending accounts to credit cards.
An interest only applies if the card carries a balance. Repaying it in full won't lead to any penalties. Secured cards are great for anyone searching to repair credit and proving they can act responsibly as borrowers and are potentially well suited for big loans such as mortgages, personal loans, and home improvement loans.
Pros And Cons Of Secured Credit Cards
When thinking of opening a secured credit card, there is plenty of food for thought concerning their pluses and minuses. In some cases, making an upfront security deposit is worth it, especially if you can get better borrowing conditions such as a lower APR and fewer fees.
Still, unlike unsecured credit card, not many secured credit cards of the secured type can offer unique perks and bonuses, e.g. welcome bonuses, cash back, and discounts on specific types of purchases with a credit card.
To recap the advantages and disadvantages, let's look at the lists.
Pluses
Credit building opportunities.
Such cards allow you to build a better track record and grant good conditions for all future loans. This is possible for anyone able to make on time payments every month.
Being great for a transition between secured and unsecured cards.
They are an easy way to upgrade your credit to a more fitting one, with lower APR and more perks and ones that require no deposit.
Though it's not a special feature of secured cards, more and more credit card issuer companies are adding it for the sake of client's satisfaction. This bonus can help you save either on specific purchases (traveling, car rental, insurances) or all spendings. Cash back is the most popular form of rewards.
With a secured credit card, you don't risk losing your deposit. The money is sent back once the balance is repaid.
Minuses
Despite the security deposit, lenders may require fees for processing your application, transferring funds, repaying late, etc.
Credit limit might be insufficient.
Oftentimes, a credit limit is too low and this makes a borrower opt for another credit card (which doesn't help building credit). If a limit is as low as $300, there is literally no sense in such a card. It won't do you any favors in terms of credit utilization rate either.
Even though borrowers put up deposits, secured credit card holders are still considered risky and that's why high interests apply.
Who Should Get a Secured Credit Card?
Given that secured cards offer advantages but also pose threats, let us find out for whom they might be a saving option.
Now, it can be a sure-fire way to repair credit if your credit history isn't spotless and also short. If this is your case, then it makes sense to shop around for the best secured cards but remember to research features in depth. When going for a secured card, one must remember that it is going to take 6 months and up to rebuild credit
All in all, secured cards aren't a one-size solution to fit all needs. They work best for those who can be consistent in repaying and do it just in time, manage the number of credits they have simultaneously, and make the benefits outweigh the drawbacks.
How To Get a Secured Credit Card
Like a traditional credit card, only a certain group of people are approved for secured cards, even though it's easy for anyone to meet the requirements for getting them.
The process of opening a credit card account and obtaining a card is important and that's why one should make an application in the correct way.
Learn the Application Process
Before applying to any secured card provider, you should be ready to show your credit reports and proof of income. In many cases, the lender will want to know if you have sufficient earnings to cover the new credit. Check your credit report and credit history, and see if there are any bankruptcies or delinquencies in credit history, – they can be obstacles to getting the card.
Below, here is a step-by-step guide on applying. Most of cards have complete online application.
Check Your Credit Report
Looking into one's report makes sense because you get a clear idea of what a lender is going to view when you actually apply. Besides, it might be useful for you to review credit reports and determine the areas where information is not complete or latest changes are missing.
Apart from the things missing from the report that can make it better, there are 'red flags': recent delinquencies related to other accounts, having opened a few new accounts recently. etc. With these things, you shouldn't shop to be accepted. It's worth it to check a credit report at least once a year.
Here is how to check your credit report right. Getting a copy of a credit report is available through a personal account at one of the main credit bureaus Equifax. Or get this credit bureau file on the website www.annualcreditreport.com. The difference is that with the last option, you are getting the report from each of the key credit bureaus.
Check Best Secured Credit Cards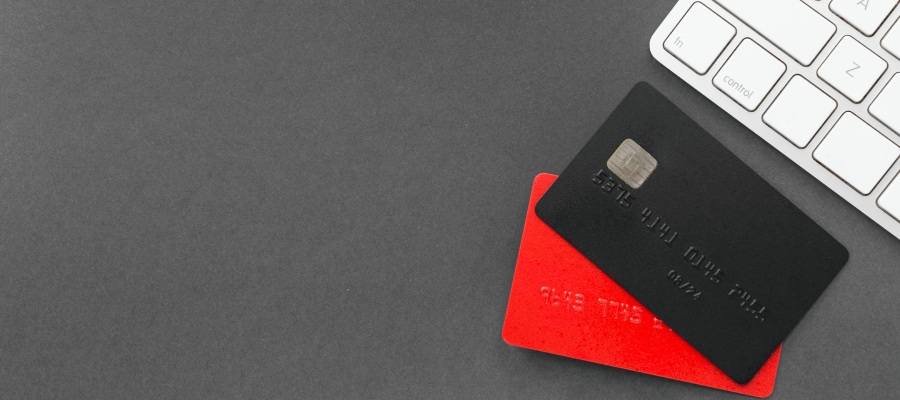 The next step in choosing the best secured credit card is checking out what most convenient secured cards are available. This step needs no hurry because how successfully and how fast you improve your credit depends mainly on this.
Factors to help you decide are as follows:
While most secured cards offer APR starting from 25%, searching well can lead you to finding options with 15% to 20%.
If a moderate and low interest is paired up with few or no fees, this is a jackpot. Watch out for annual or hidden fees, late fees, credit processing, and transfer fees, such as for those for foreign transfer.
That's a rare thing to find but if there is any cash back or perk, grab the offer and don't let it go. It's also good if the card offers day-and-night free real time access to credit and an expedited processing option. Later, looking back, you'll see how this ongoing credit monitoring powered score improvements.
This list should be completed by the credit card issuer reporting to major credit bureaus.
Be Sure You Have Money On Deposit
Having chosen a card, check if your budget lets you put up the security deposit in the required size. If the credit card will be used rarely, making a minimum deposit is a good decision but if you plan to make it the main tool for payment, leave bigger than a minimum.
Look For Pre-Qualified Offers
Secured credit card requires pre-approval when a credit card issuer already reviewed your credit history with soft pull. This shows instantly if you're eligible to obtain the card. In other words, this lets you know in advance whether you are going to be accepted.
Why go for pre-qualified card offers? It's simple: you save time and avoid the full-scale process of checking credit.
Apply For The Card
Credit inquiry required for a secured credit card application will need you to meet several standard requirements: being 18 years old and older (can differ from state to state), providing address in the US, Social Security Number, valid bank account details, ID, proof of income and employment, if asked.
Other data to mention is how big you want your maximum credit limit to be. This will determine how much you will pay monthly.
Fund The Deposit
Next, after you fill out an online application and choose the credit line, be ready to make a security deposit. As a rule, it is paid right away with any bank account or debit card. More seldom deposits are received as checks or money orders but beware of the time given for this money transfer.
To this stage belong application fee and charges. Approval is usually made instantly. On the other hand, if the step of making a security deposit is skipped, the application will soon be withdrawn automatically.
Receive The Card
The final point is receiving the secured card which takes 7 to 10 business days. In some states, however, it can take up to 3 weeks. Once the physical card arrives, it is ready for use. With same-day secured credit cards, you're lucky to get an expedited processing option.
Get Your Bill And Pay It Each Month
Last but not least, repaying the credit is your new responsibility. On time payments for every credit card bill will let you repair credit. The simplest way not to miss out on them is allowing automatic payments from your bank account, if this function is present at the offer. With automated payments, you can set the minimum due amount or any other sum that would be acceptable to pay each month.
Other effective ways include subscribing for reminders, paying the bills manually on the same day, or paying them right away.
Alternatives To Secured Credit Cards
Despite the benefits they can offer to those whose credit is less than ideal, such cards can sometimes turn out not to be the best options. In these cases, have a look at unsecured credit cards designed specifically for bad credit borrowers, prepaid debit cards, and loans able to build credit. Even if you get rejected by one lender, others can accept you with all the flaws of the credit.
Worthy options include a statement credit (with the money from your card), you get reward points, and membership statement credits.
Which is the best secured credit card choice for you? Now, it's very individual. It depends on your current financial standing, income, the availability of using collateral such as a security deposit, and financial goals for the short-time future.
Unsecured Cards For Bad Credit
Unsecured cards need no collateral. The unsecured line of credit frequently has higher APR but a higher maximum credit limit too. With unsecured cards, it's more popular to provide perks and bonuses for new users: this includes cash back, earning points on specific activities (traveling or bookings). The last point is where unsecured cards often shine brighter.
Pros
More available and easier to get.
Offer many rewards.
Don't need a security deposit.
A higher credit line.
Offering more flexibility with finances.
Cons
Are often more expensive than secured cards (charge higher interest rates, fees, and maintenance cost).
Can damage credit if you don't manage to repay.
Unsecured credit cards are good for borrowers who can control their financial behavior well, avoid splashing all the cash at once, and don't live the illusion concerning credit spendings.
Prepaid Debit Cards
Prepaid debit cards exist in a variety of forms and are used for multiple purposes by the young and the old. Prepaid debit cards are bought and used just like other debit cards. They often save users who don't qualify for unsecured credit cards.
They're great if you don't have, don't want to open a bank account, or use it rarely. Prepaid debit cards can be:
General-purpose with possibility of reloading.
Gift cards (not reloadable, with a fixed sum of money).
Payroll cards (with the salary loaded in it).
Government perk cards (e.g., for unemployment benefits or child support).
Pros
Simple and handy to use.
No need to worry about credit score, history, fees, and credit limit.
Safer than other options.
No debt danger and overdraft protection.
Cons
When the balance is no longer in the card, the card stops working and you need to add money again.
Can be very purpose-specific.
Credit-builder Loans
Credit-builder loans are created to help users rebuild credit by improving credit scores and allowing them to make a pillow of savings. They range from $300 to $1,000 and are given for up to 24 months at different APR and fees.
Your income is sure to be checked at application. It's good for anyone who needs to increase their savings. In comparison with secured cards, it needs no upfront payment and it doesn't let you tap into the savings until the loan is paid in full.
Pros
Is safer for shopaholics and impulsive spenders.
Can build credit.
Effectively increases amounts of savings.
Cons
Can be insufficient for many financial needs.
Personal Loans
Personal loans are the ways to get money without putting up a collateral, still, they're harder to qualify for and can impose high interest on a borrower. Such loans are great options when your credit score makes loan conditions favorable and you turn out to pay insignificant fees and APR.
Pros
Come in different forms and for different purposes.
Are given in one lump sum.
Can give lower interest.
Loan terms are more flexible.
Cons
Smaller amounts, compared to secured loans and secured credit cards.
Lots of eligibility requirements.
Many fees and penalties may apply.