$300 Payday Loan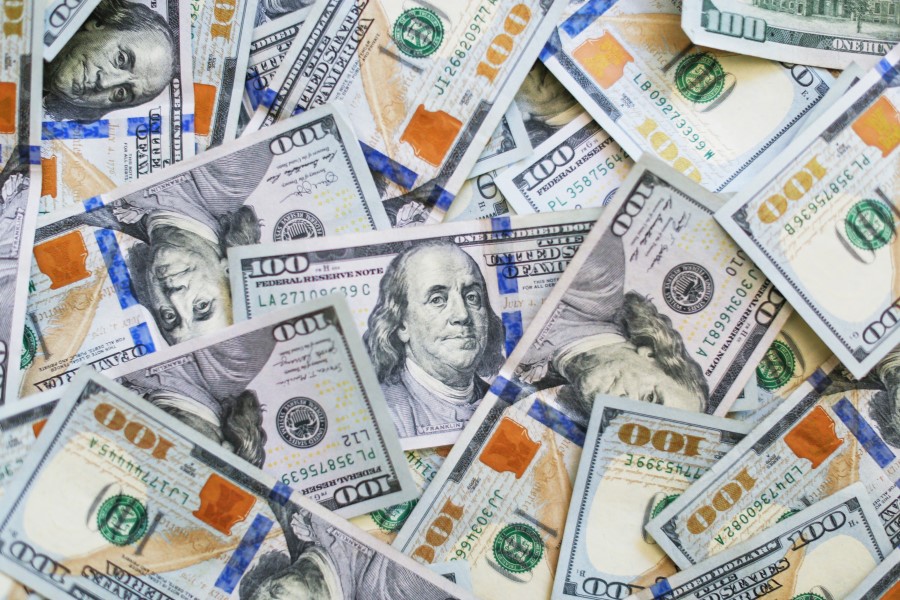 Sometimes $300 can be a lifesaver in a challenging situation. For example, this small amount can be used to fix the car or pay utility bills if your paycheck is delayed by a few days – that's why many people go to financial institutions to get a $300 loan.  
Need Money Fast?
These small loans are called payday loans and are given for 14 to 31 days, usually until your next paycheck. The main advantage of this type of loan is that it is provided without checking the credit score – after approving the application, the money is simply sent to the bank account within 1-2 days. 
At the same time, the disadvantage of $300 payday loans is a high-interest rate, as the financial institutions charge 200%-400% APR for using such a small amount. 
Whatever the reason you need a $300 payday loan, you need to understand the peculiarities of such loans and be sure that you will pay it back. Unfortunately, small loans with high-interest rates often lead people into a debt trap. To avoid being one of those borrowers, read this article and learn everything you need to know about this loan.  
What is a 300-dollar loan? 
If you need $300 urgently, the best option to get it is to take an online payday loan from direct lenders or through an app that has a broad base of payday lenders. Generally, such loans are granted until your next paycheck and often do not exceed the $500 limit. 
Many states have certain restrictions for such loans. For example, in Alabama, they can only be obtained by citizens over 19 years old with official income, and the interest rate may not exceed 456.25%. 
Usually, getting such a credit covers an urgent expense, such as a car breakdown or the need to buy a new phone. In addition, people often choose payday loans because they can be obtained from home in a few minutes rather than from banks with long lines and many restrictions. 
Last but not least important fact about payday loans is that they do not require collateral. If you do not pay on time, they cannot take your car, house, or any other property from you, but you should know that this could damage your credit history and lead to a lawsuit from the lender. 
How Does a $300 Payday Loan Work?
Let's imagine that you want to get a payday loan online through any application with a vast database of payday lenders (this is the best option for those who do not like to send dozens of applications to each site and compare all offers manually). You will have to do the following steps: 
1. Fill out the loan request form. 
You must provide basic information about yourself: your first and last name, age, nationality, place of employment, and bank account. 
2. Look through all offers from lenders and choose the one that suits you best, paying attention to the length and amount of the loan, your APR, and the monthly payment. 
3. When you have chosen a payday loan that suits you, let the lender know.  
It's his responsibility to make sure the terms are realistic and to approve your request. Lenders usually make a loan decision within a few hours at most.
4. Sign the loan agreement.
Pay attention to all the terms of the money being given, including hidden fees. Read what happens if you do not pay back the total amount by your next pay date. If you don't agree with any of the terms of the contract, don't sign it. 
5. Get the money in your bank account. 
The due date for your loan begins when you receive the funds. Don't miss it, or you could damage your credit history. 
These steps, like lender requirements, may vary from case to case. For example, suppose you want to take a loan from one of the credit unions. In that case, you will first have to analyze all offers from such organizations, apply for membership, meet all the criteria and join them to get the money. 
In any case, you must always follow three rules: 
Do not take the first loan you see without comparing all your options. 

Read the contract with the lender carefully. 

Pay back the money you receive on time to avoid damaging your credit history. 
Next, once you have the loan, you must pay it back + interest on a specified date. For example, you borrowed $300 for four weeks at an APR of 400%. This means that in 4 weeks, you will have to pay back $392 + any additional fees you agreed upon with the lender.  
If you don't pay back the loan on time, however, you have several options: 
First, contact the lender and ask for an extension of the loan. This is required by law in many states and is free. 

Pay a renewal fee and extend the payment period. 

Pay a late fee and return the borrowed money a few days later. 
If you do not pay on time, the lender can give your loan to a collection agency. Next, if you still can't pay it off, they can go to court and make you pay the loan amount and any additional costs. 
Try never to take out a loan if you are not sure you can pay it back on time; otherwise, this decision will have many negative consequences.
APRs and Fees of 300 Dollar Payday Loans
Let's note right away that the term APR, which means the annual rate on a loan, doesn't make much sense concerning payday loans because they are given for a short duration of up to a month. When people see an APR of 400%, they don't realize that essentially, for a loan of $100 for 14 days, they will only pay $15, so we suggest focusing on "fees." 
They are generally regulated by each state, just like APR. For example, where online payday loans are allowed, lenders must put fees of no more than $10 to $30 for every $100 you borrow. So essentially, this means that the APR should not be more than 350-800%. 
In addition, each state regulates the additional fees that can be charged on loans. These include: 
An origination fee ($5-$15) may be needed for the lender to begin reviewing your application. 

Membership fees ($10-$25) are asked of companies that operate on a subscription business model. 

A turbo fee ($2-$7) is usually needed to speed up your loan withdrawal to your account. 

Late fees ($15-$30) are charged to borrowers who have not paid their loan on time. 

Renewal fees ($30-$50) must be paid if you want to extend your loan twice or more.
All these fees are optional; you can avoid them if you read the contract carefully and follow its terms. Try to find lenders who do not use these extra fees.  
Before you take out a loan, calculate how much you will eventually need to pay back and when. Keep in mind that many lenders send money directly to your account and will also withdraw the loan amount from your bank account along with any fees when the repayment date arrives. So if you don't have enough money on your card, you could get into an overdraft, and because of that, the actual price of an already expensive loan will increase with overdraft interest. 
How to Get a 300-Dollar Loan?
If you need a 300-dollar loan, you don't have to go to a traditional bank. Instead, you must find a financial institution that provides such services or a platform with a broad base of lenders and submit a loan request. 
Usually, the loan request process looks like this: 
First, you fill out the online loan request form, giving your personal information, employment, the purpose for getting money, and an active bank account. 

The app will then check your loan application. Suppose you are eligible (for example, sometimes you are asked to prove your income is over $1,000 a month), your information is transmitted to the lenders, and you become eligible for their offers. 

Once you have selected a loan, you can read the terms of the agreement and sign it if you are happy with everything. 

You must wait for the money to be deposited into your account. This usually takes from a few minutes to 2 working days. 
That's all! These loans are easy to get, which is why they are popular with Americans. However, even though payday lenders often do not screen applicants before providing them with payday loans, not everyone can get the money. 
Eligibility Criteria for 300 Dollar Payday Loan
Let's note that states, financial institutions, and each lender determine the basic requirements for receiving money. That is why we will discuss only the basic criteria that are generally accepted and most popular here. 
To get a $300 payday loan, loan providers require you to: 

Be an American citizen 18 years of age (over 19 in some states). 

Have an active bank account. 

Have a valid phone number. 

Be officially employed (optional, can be replaced by other requirements). 

Have a steady income of over $1,000 per month (optional, can be used in place of the previous item).

Have proof of residency. 
Note that for a $300 loan, your credit score is not directly relevant unless you are taking an installment loan, so no Teletrack report is required. 
Credit Score Requirements for 300 Dollar Loan  
One of the main advantages of payday loans is that you do not need a good credit score to get them – lenders do not conduct credit checks before they give you money.
However, you must realize that because these loans are available to everyone with poor credit history, they are expensive (averaging 400% APR. At the same time, you can apply for a $300 installment loan, usually not given to borrowers with a bad FICO score, with an APR of up to 36%. 
That's why we always recommend that people with good credit scores use other, better alternatives to payday loans. 
300 Dollar Loan no Credit Check  
Usually, payday lenders do not ask for detailed FICO score information like banks or credit unions do. This means anyone can get such a loan, regardless of their credit score. 
This approach is positive from all angles. First, the hard credit checks that financial institutions conduct before giving big loans damage your credit history – and since payday lenders do not run them, your FICO score remains the same. Second, you don't have to worry that you don't have a good credit record. 
Even though payday lenders don't do hard credit score checks, many still report to Credit Reporting Bureaus. If you pay back the money you borrowed on time, your credit score becomes higher; if you miss payments and break agreements with the lender, it will get lower.   
Types of $300 Loans   
As we said, the easiest way to get a $300 loan is to take out a payday loan. They are given until your next paycheck for up to 30-40 days, and their amount, unlike traditional loans or broker loans, usually does not exceed $500. However, this is not the only option available to borrowers, so let's discuss the others: installment loans, car titles, etc.  
Car Title Loans 
Even though the word "car" is in the name, this loan is not just for auto repairs. It is just a payday loan, which has one significant difference – the need to provide collateral. As you understand, the collateral is your car. 
How does it work? 
These credits range from $100 to $5,500 and cannot exceed 50% of the vehicle's value. 

Auto title loans are 15-30 days, until your next paycheck. 

This loan has an average APR of 300%. 

The money goes straight to your bank account within 2-5 days. 

You can pledge not only a car but any vehicle, including trucks and motorcycles. 

You must own the car, but it may be purchased on credit and not paid off. 

If you do not pay back the loan on time and do not use the extension period, the financial institution will take ownership of your car. 
Is it worth using such loans? No, if you have the opportunity to avoid them, do it. Why? 
First, they are costly – almost as expensive as payday loans. Second, lending your car as collateral is a hazardous decision because you will lose it if you don't pay back the loan, you will lose it. 
These loans make sense when you need a large amount of $500 or more, and your FICO score is so low that you can't get an installment loan. But if you only need $300, use unsecured payday loans.
A 300 Dollar Personal Loan 
Installment, credit union, and bank $300 loans are usually referred to as personal because they are issued for personal purposes. The first type of credit we will discuss separately below because there is a lot of information, but the other two can be addressed briefly right now: 
Many institutions will give you between $200 and $2,000 and give you a loan with interest of 18-30% even if you have a bad credit history. Why? Because you can only get money if you are a member. 
Before admitting you into their ranks, the credit union will check your information and tell you if you fit the criteria. These financial institutions work with more credibility than banks or cash advance apps because they do not base their conclusions about you as a borrower solely on your credit score. 
You can also get a small $300 loan from a bank, such as The U.S. Bank Simple Loan or Wells Fargo. The main advantage of this option is the minimum interest rate; you usually pay only $6 for every $100 borrowed, compared with $15-$30 for payday loans. 
There are several downsides to this option. First, you must go to a bank branch and stand in line to get money. Second, it will check your credit history and not give you money if you have bad credit. Third, getting a loan from a bank takes longer – the money comes to your account 1-5 days after approval. 
If you fit all the bank's criteria, take a loan there, as it is the most profitable and reasonable financial decision.
$300 Loans For Unemployed 
As we said before, many lenders ask for proof of official employment when you apply for the money. This makes many borrowers feel like they have no chance of getting a payday loan, but that's not true. 
You are eligible for a $300 credit if your income is more than $800-$1500 monthly (the lender sets the exact amount). What else can you provide to prove your income if you don't have a salary? 
Child support. 

Unemployment insurance. 

Dividends on your investments. 

Family allowances. 

Disability benefits. 

Social contributions. 

Annuities. 
If your income exceeds the required minimum, you can apply for a loan like this and be approved. However, you must understand that the money you borrow must be paid back by the due date. If you are not sure you can do this, it is best not to take out a loan. 
$300 Installment Loan
This type of loan is not paid off in one go on the day of your next paycheck but in installments – usually with at least four of them. First, we must say these credits typically start at $1000, but in states where payday loans are prohibited, some lenders give out installment loans starting at $200. 
It is essential to understand that the interest rate on such loans is much lower and usually does not exceed 45%. Therefore, this is a better option but not available to everyone because financial institutions typically conduct a credit check before granting an installment loan. 
To give you a better idea of the difference between the two loans, we can calculate their price and monthly payment. For example, if you borrow $300 at 400% APR for two weeks, you will pay a $42 fee. The monthly payment, in this case, would be one; it would be $342 with no additional fees. 
If you borrow the same $300 at 40% APR for two months, you will pay only a $20 fee, and the monthly payment will be $160. Hence, this option is better than payday loans. If you want to find installment loans in just a few minutes, you can use a platform with a vast database of lenders, such as PayDaySay.    
Pros and Cons of 300 Dollar Loans Online
In addition to the fact that you can get this loan from your home, it has many advantages: 
First, you can get money directly into your bank account on the same day. 

Second, lenders will not check your credit history before giving you funds. 

Third, you can still be eligible for a $300 loan. 

Finally, this loan can improve your credit history if you are sure you will pay on time. 
If you have another option, like borrowing money immediately, you can use it to avoid the following disadvantages: 
A high APR of 300-800% and a short repayment period. 

Some lenders have hidden fees that make it difficult to repay loans like these. 

Small loan amount. 

Generally speaking, a $300 payday loan can be a good option if you do not have more affordable alternatives, you need money urgently, and you are confident that you can pay back the total amount in a short period of time. 
Can I get 300 Dollar Loan with Bad Credit? 
Even if you have a bad credit history, you may still be eligible for a $300 payday loan. Many lenders don't look at your credit score; instead, they look at the following factors: 

Your history of using their platform or app. 

Your income (some lenders require it to exceed $800-$1500 per month). 

Your place of employment (some lenders only give loans to officially employed Americans). 
Sometimes a borrower with a poor credit score can think he cannot get a loan without collateral and use auto title loans or other secured loans. But you must understand that this is not true; everyone has a chance to get a payday loan. 
You can fill out an application on any platform with a broad base of lenders and see if they are willing to lend you money. Since payday loan financial institutions usually do not do a credit check, requesting a loan will not affect your FICO score. 
What Can a 300 Dollar Payday Loan Be Used For? 
This question can be answered with one phrase – "$300 payday loans are most often used to cover unexpected expenses". We've analyzed the responses from people who leave reviews for this type of loan and determined that they are most often used for: 
Paying utility bills before the next paycheck. For many Americans in this situation, taking a small loan and paying bills on time is more advantageous than getting a late fee. 

Paying for car repairs. It's not always enough to have $300, but if you have a minor breakdown, it can save your car and your plans to use it. 

Paying for an emergency trip. For example, traveling for work to a neighboring state sometimes forces people to take out a loan because the cost of the journey is only reimbursed in their next paycheck. 
In general, this kind of credit is used for minor financial emergencies. For example, you may lose your phone, have a toothache, or break the faucet in your house. All these problems can be solved for $300 if you have them. 
Things to Consider Before Getting a $300 Loan
Before you take out a loan, you should consider all of the following factors: 
Your state's regulations. 
Payday loans are not permitted in all states, so taking out such a loan in New York, for example, would be against the law. 
  The necessity of the loan. 
One of the uses of such loans is to cover unforeseen urgent expenses. For example, a burst water pipe in your house can flood every room, so $300 can be a real lifesaver. 
However, some people take out loans like these for common uses, so they don't have "empty pockets" or buy something expensive but unnecessary. In that case, a loan is a wrong financial decision that can lead to bad habits and a debt trap.  
Before signing a contract, you should know the terms and conditions. For example, how much do you owe back, and when your due date is? What are the fees and total credit cost? 
Never take out a loan if you have unanswered questions about the interest rate, cost, or additional payments. Instead, ask your lender for details and carefully read the terms and agreements. 
Usually, a $300 loan is given until your next paycheck. You must be sure to pay the loan on time and have a steady income. That is why if you understand that you have problems at work or are unemployed, it is better not to take such a loan and try alternative options, such as to borrow 300 dollars from friends. 
And the last thing we'd like to say is that it's essential to understand that you can't use credit as a permanent source of income or a long-term financial solution. Remember that any money borrowed has to be paid back. Be careful with loans. 
Conclusion
You have several options for borrowing $300: 
Payday loan. You'll get the money directly into your bank account within 1-2 days and have to pay it back in 14-30 days on average. Lenders will not do a bank check; moreover, you can get the money even if you are unemployed but have an income (alimony, dividends) over $800-$1500 per month. The main disadvantage of these loans is their price. For every $100, you pay another $15-$30 fee. These loans are not allowed in all states.
Installment loan. This type of loan is available from 2 months on, and payments must be made every two weeks or once a month. The main advantage is a low APR, usually up to 36%. You need a FICO score above 610. 
Auto title loan. This option is usually considered by residents of states that prohibit payday loans, but we still do not recommend using them. To get money on this loan, you will need to pledge your car as collateral, meaning if you do not pay it back on time, you will lose it. 
The best option to borrow $300 is an installment loan. If, for some reason, this option does not suit you, use payday loans. 
FAQ
How can I borrow $300?
You can apply on platforms with a broad base of lenders or in separate applications, such as others. Next, you will need to provide basic information about yourself and apply for a loan. Once it is approved, you have to check all the terms and conditions of the credit and sign the contract – as a result; the money will come directly to your account. 
Is a credit check performed for 300 dollar loan? PayDaySay, Dave, Brigit 
No, almost all lenders do not do a credit check before giving out a $300 payday loan. However, you should consider that they can find out basic information about you, such as your FICO score. This will not be the deciding factor in their decision to give you a loan, but it may determine your APR, loan size, and the repayment period. 
What app Can I borrow $300 from?
You can borrow money through apps like PayDaySay, Dave, Brigit, and others. Pay attention to user reviews, the app's rating in the marketplace, existing services, and the app's terms of use. For example, some platforms offer subscription-only loans, while others may charge origination or intermediary fees. 
Can a bank loan you $300?
Banks usually do not make small loans and lend Americans $1,000 to $5,000. However, often in states where payday loans are prohibited, and even outside of those states, you can borrow $300 from some banks, such as The U.S. Bank Simple Loan or Wells Fargo.
Can you get a 300$ home equity loan?
No, that is too small an amount for such a loan. Usually, home equity loans are available for 80% of the price of your home. If you want as little as $300, you can take out a payday or installment loan and auto title credit. The best option is an installment loan, but only people with a FICO greater than 610 can get one. 
Can I get 300 dollars the same day?
Yes, you can get credit within a day; just choose an app or lender that quickly transfers money to your bank account. Usually, apps like PayDaySay will tell you right away that it takes anywhere from 5 minutes to 24 hours to transfer the money, and it's free. Others, like Money Lion, take several days to deposit the funds into your account, and if you want an instant transfer, you have to pay a fee of $2-5.