Best Instant Approval Credit Cards
Everyone knows getting a credit card is essential for establishing and maintaining a healthy financial future. But not everyone knows there are different types of cards with different approval requirements. Finding the right card that meets your needs can be challenging.
Thankfully, there are several cards on the market today with more tolerant approval standards than others. These are known as "instant approval" credit cards, meaning you don't have to jump through hoops or submit unnecessary documentation to be approved for one of these cards.
Here's everything you need to know about the best instant approval credit cards, so you can focus on more important things.
Need Money Fast?
Instant Approval Credit Cards: Best Offers
In today's world, you can hardly function without a credit card. You require one to buy goods and services, book hotels or flights, purchase gas, or go out for dinner. However, not all cards are created equal. Some will have higher approval thresholds than others.
Knowing where you stand before applying for a new card is wise. The best way to assess your eligibility is by getting acquainted with the best instant approval credit cards currently available.
The First Progress Platinum Elite Mastercard® Secured Credit Card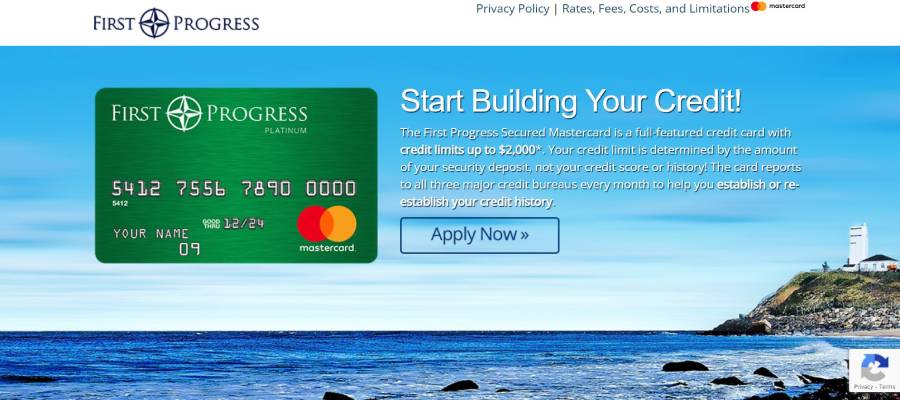 The Progress Platinum Elite is your surest bet for instant approval with a low credit score. The card is secured by a deposit ($200 minimum), and you'll need to make on-time payments because this lender reports to the three major reporting bureaus.
There are no rewards, sign-up bonuses, or other types of perks with this card. But the point of it is for borrowers with limited credit history to have access to an instant approval card that they can build their FICO score.
The APR is higher than other secured cards (23.74%), and there is an annual $29 fee. Essentially, there are other better secured cards on the market. However, it is aimed at borrowers who cannot find a lender who will approve them.
PCB Secured Visa® Credit Card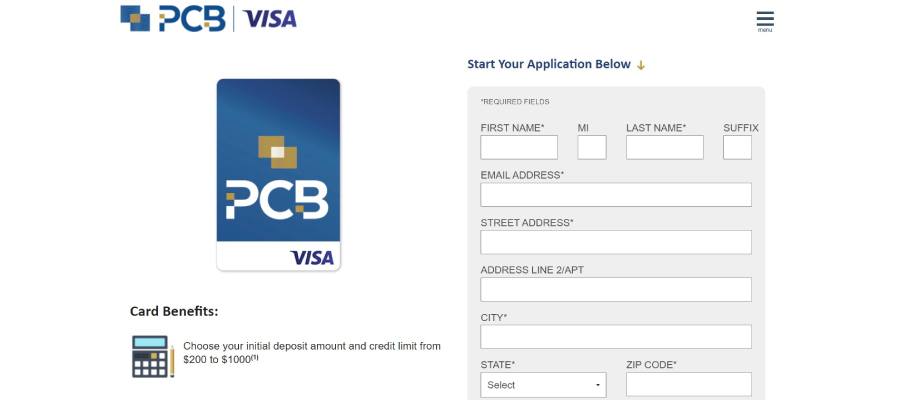 The PCB Secured Visa® from Plains Commerce Bank is a great option if you need to build credit. It's a secured card, so you put up a minimum $200 deposit as collateral. You can then use your card like any other, and payments are reported to the three main reporting bureaus. Getting approved for this card is easy because you don't need good credit.
The PCB Secured features a competitive, fixed APR (18.90%) and an application process that is simple and straightforward, allowing users to apply for the card in just minutes. In addition to its $39 annual fee, PCB Secured offers a maximum of $1000 for the first year and can go up to $5000 if used responsibly.
Those who reside in Wisconsin can't apply for the card. Mississippi residents must be at least 21 years old to apply, while Alabama residents must be at least 19 years old.
Indigo® Mastercard® for Less than Perfect Credit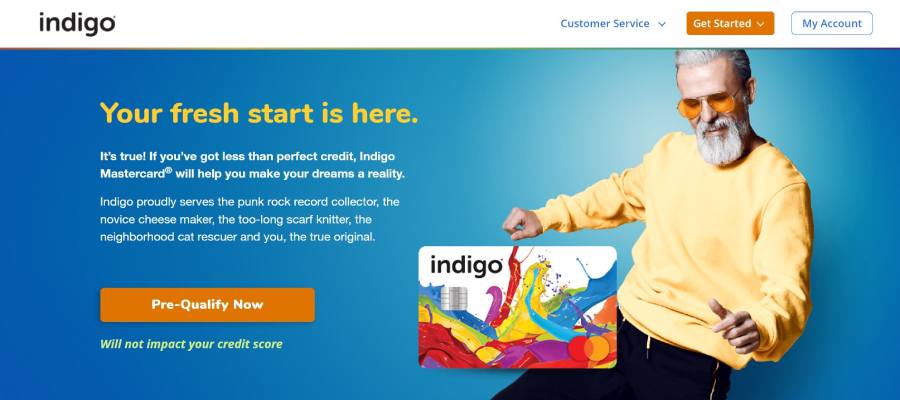 If you have bad credit and looking for an instant card with a pre-approval that doesn't affect your report, then this might be for you. With amounts available ranging between $300- $1000 and an annual fee ranging from ($0- $99) depending on credit score, the Indigo® Mastercard® caters to borrowers who struggle to get approved elsewhere.
But, it has quite high fees that could leave those already struggling with money in a worse state than they started with. First, there are very high late and overdraft fees ($40), a high APR of 24.90%, and a high cash advance rate (29.9%). So, think carefully before applying. Make sure you have good credit so you can take advantage of the lower APR available.
Discover it® Secured Credit Card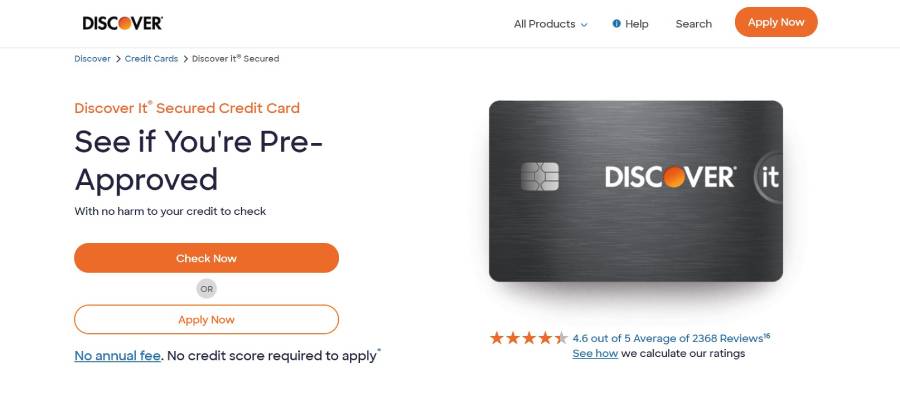 Discover it® Secured is designed for consumers who want to establish a credit history and have bad credit. It's available from Capital One as well as Chase. You apply online and get instantly approved. Then, you can use your secured card to earn 2% cashback at gas stations and selected restaurants, plus 1% on all other purchases.
Borrowers can access up to $2500, which is determined by their security deposit. And after seven consecutive payments, you are eligible for an unsecured option. Another perk of this card makes it difficult to ignore – at the end of each year, Discover it® will match your cashback.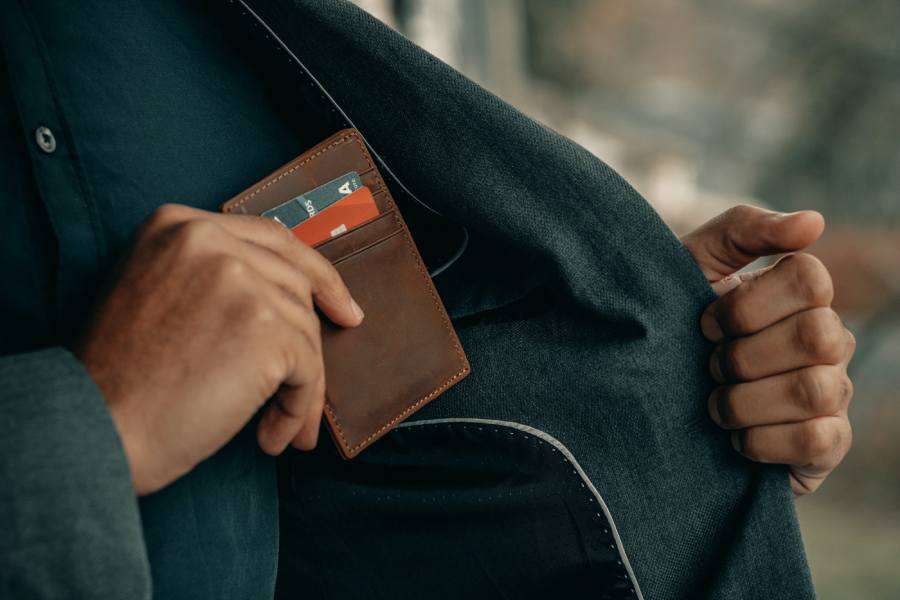 Revvi Card
Revvi is a high APR (34.99%) card that offers those with the low credit to apply for an instant cash advance of $300. It's best for those who want to repair or build their FICO score rather than have access to a large amount of money.
And with the safety assurance of Zero Fraud Liability coverage, there's no need to worry about lost or stolen cards. Plus, the card can be used to get 1% cashback on selected purchases. There is an annual fee of $75 for the first year. But after that, it is reduced to $48.
Instant approval, the ability to apply for a loan increase after 12 months, and reporting to the three major reporting bureaus make this a great option for those who struggle to get approved elsewhere. Just be aware of the high APR when comparing it with others.
Capital One Platinum Secured Credit Card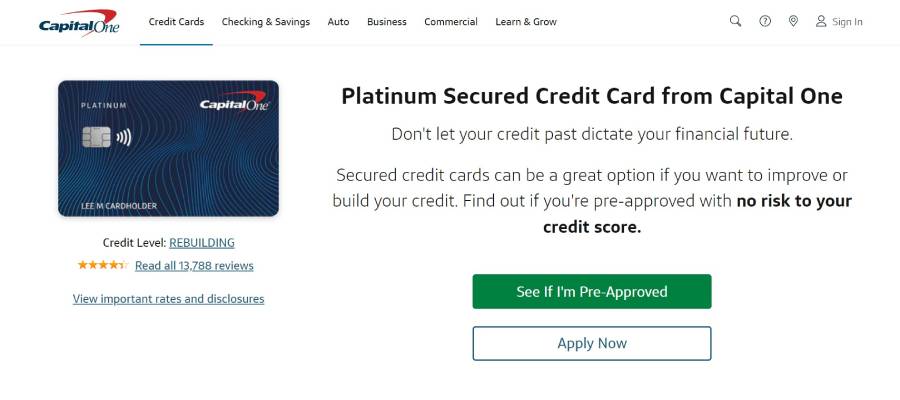 One of the best things about the Platinum Secured from Capital One is that it's one of the most secure instant cards out there. This card is backed by Capital One, which has a proven track record of providing exceptional customer service.
Because this card is catered towards those with low credit, you won't need to worry about checking your FICO score, as Capital One lets you check it for free each month. In addition, this card comes with no foreign transaction fees, and even though the 28.49% variable APR is quite high, there is no annual fee.
This makes it a great option for anyone who wants to get started building credit without spending much money upfront ($49 minimum). The Platinum Secured also comes with many useful benefits, including complimentary identity theft protection and an automatically applied increase after the first six months.
Total Visa® Card
While this card is great for instant approval, the high interest rate (34.99%), low limit ($300), and fees make it quite an unpopular card with other financing reviewers, and customers. The card can't be used outside the US, and there is an annual fee of $75 for the first year, but it does get reduced to $48 after the first year.
Those who do get approved will have to pay a one-off payment of $89 to activate the card. There is a 20% charge if users want to increase their limit and a $6.25 monthly fee, but it is waived for the first year. With that said, the card changes a lot of other additional fees but will help people build their credit score, as long as they are in a good financial situation, and can make payments in full and on time.
Capital One Quicksilver Secured Cash Rewards Credit Card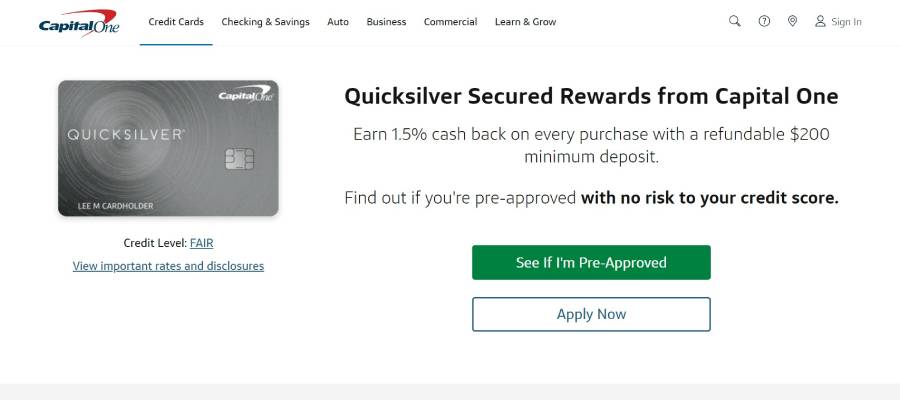 The Quicksilver Secured from Capital One is for people with less-than-perfect credit looking for instant approval. The high variable 28.49% APR on purchases generates a 1.5% cashback reward. On top of this, there is no annual fee and no late fees, making it an appealing option for those looking to build a solid financial profile.
You should take note that this card reports to the three main reporting bureaus, and offers 5% cashback on Capital One travel purchases, so it's a nice option for travelers with poor credit. Additionally, this card comes with a six-month Uber subscription and free report monitoring, making it an above-average option.
Reflex Mastercard®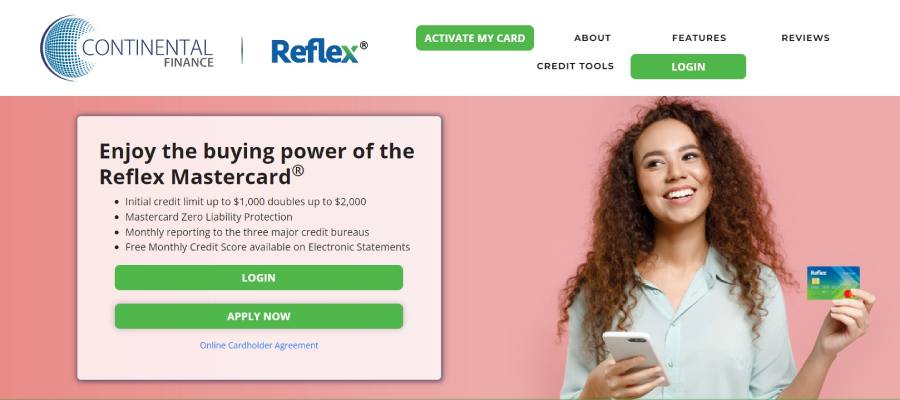 Although the Reflex Mastercard® comes with high fees that won't be found on traditional cards, it's geared towards consumers looking for instant approval for bad credit. Their fees include a $75- $99 annual fee, a $120 maintenance fee (vetoed for the first year and paid monthly after that), and quite a high 3% foreign transaction fee.
You might find it a good option if you can't get approved elsewhere, especially because of its relatively low minimum deposit -$49. Reflex will also report to the three main reporting bureaus, so you will have the ability to improve your FICO score if you pay on time and in full.
What is an Instant Approval Credit Card?
An instant approval credit card is a pre-approved consumer loan that allows you to borrow money at an attractive interest rate with no waiting period. The phrase "instant approval" means that the lender approves your application almost immediately after you submit it, allowing you to borrow money quickly and with minimal paperwork.
They are most often used by consumers who need cash in a hurry, such as for unexpected auto repair or medical expenses. They can also be useful for people with poor credit who want to rebuild their score and have a bigger chance of being approved for a loan.
What You Need to Know Before Applying For an Instant Approval Credit Card
While instant approval cards can be a great way to get cash when you need it, there are some important things to keep in mind before applying.
It is important to understand the terms and conditions of each card. Not all cards have the same requirements or benefits, so you'll need to take the time to read the fine print before applying.

To improve your chances of instant approval, a strong FICO score is highly recommended. Lenders look at several factors when determining whether or not to approve someone for a loan, so having a good score will definitely help your chances of getting approved.

Make sure that you can afford the interest rate on the card; some issuers have high interest rates compared to other types of loans. Also, remember that sometimes they come with high fees and a high risk of defaulting on the loan. 
Essentially, you should shop around for the best loan terms on the market while taking into consideration these aspects, and not just go for the highest loan amount that is available to you.
Are Online Instant Approval Credit Card Applications Safe?
Applicants should take extra precautions when applying online, as cyber attacks are on the rise and are increasingly targeting websites that store consumer information and data. One of the useful safety measures is applying with a reputable online lender that operates their website with a secure TSL/SSL server.
Luckily, most online lenders use encryption software that protects your sensitive data such as passwords and credit card numbers. To increase your chances of safety online, ensure you're using a secure browser with up-to-date antivirus software and plugins.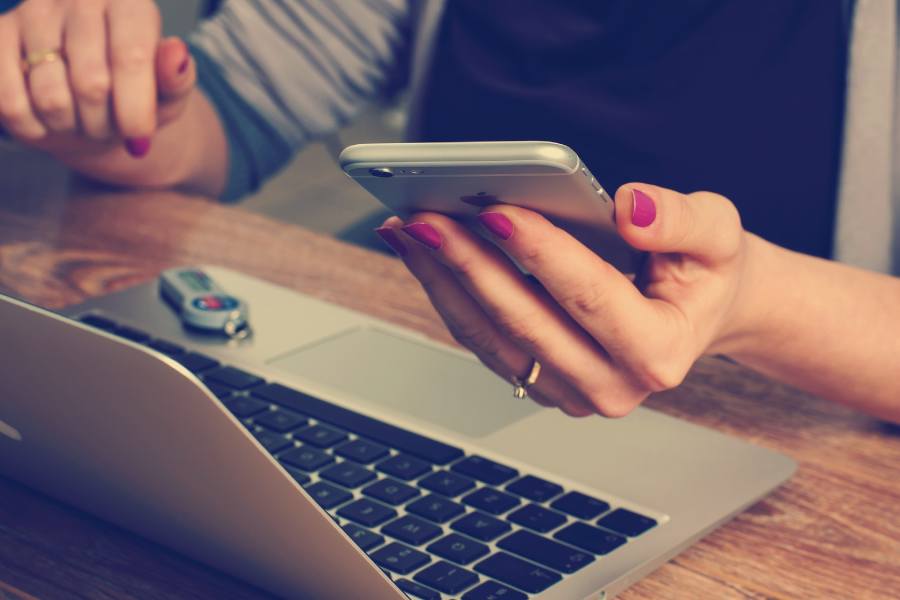 Increasing Your Chances of an Instant Approval
To increase the chances of approval, you should demonstrate that you have a strong financial history. If you do not have a credit history, you can create one by obtaining cards and loans. You can also apply for a loan through a union or other financial institution that specializes in working with low-income borrowers.
You can check your FICO score at any time by visiting annualcreditreport.com. Once you have a credit score, use it to build a positive financial history. Start by opening low-interest accounts and charging small amounts on them. Over time, you'll create enough positive transactions to raise your score and begin to improve your overall rating.
Why Should I Get an Instant Approval Credit Card?
There are several reasons why you may want to consider getting an instant approval card. First, they can help you build your credit score by making sure that you are paying on time and in full each month. Second, they can help you save money by providing you with a cash advance whenever you need it.
Third, they can help you build your financial history by allowing you to apply for other loans in the future. You should consider applying for an instant approval card if these and the following reasons sound appealing to you.
Planned Spending
Instant cards can be a good tool for long-term budgeting because they allow you to build up a balance, which helps you build financial reserves if you are planning on buying something big in the future.
Depending on your credit rating, you may be able to get a card with a low or no annual fee. This can help you save money in the long run because you won't have to pay an annual fee every year.
Emergency Spending
Instant cards are a great way to have access to more money when an unexpected expense arises. For example, if you find yourself suddenly in need of a new car, it can be a great way to get the cash needed to purchase one quickly. The same goes for other types of emergencies, such as medical expenses and study financing or supplies.
There are two main ways that you can use instant credit cards for emergency spending:
You can check your balance online and see if you have enough available credit to cover the expense before making a purchase.

You can use a card that offers cash advance features, which allows you to take out a small loan against your account balance.
Saving Money
Instant cards are a great way to build and grow your credit score. Having a good score will make it easier for you to qualify for loans and other types of financing available to you, which can help you save money on things like interest rates and monthly payments.
By using a card responsibly, you can also help keep your spending under control, which can be especially helpful if you're trying to get out of debt or reduce your overall expenses.
Why Should Skip an Instant Approval Credit Card
An instant credit card is a loan. When you apply for one, you are not only granting the bank access to your financial history, but you are also agreeing to pay it back, plus interest.
For this reason, you should consider them in limited situations, or if you have a proven track record of paying off debt.
Otherwise, it can be a very costly way to finance your purchases. Even if you manage to pay it off on time every month, there is still a chance that interest rates will increase in the future. Moreover, it's important to note that these loans can have long-term consequences on your credit score. 
Debts
If you have defaulted on at least one of your debts lately, then an instant card might not be such a great idea at the moment. Doing so could cause you to accelerate your existing debt situation and make it much harder to recover.
By starting this process already in debt, you will be making things much harder for yourself. Instead, work on paying off your outstanding finances as quickly as you can. This is the best way to avoid future problems and stay out of default.
Delayed Payments
Many people don't pay their bills on time for a variety of reasons. Perhaps you're too busy, or you have an account in the midst of a long-term payment problem. If you are one of these people, you should reconsider whether or not you should get an instant credit card.
These types of cards also come with fees and interest charges, which can add up quickly if you don't pay them off right away. So if you have delayed payments in the past, and continue doing so in the future, it's best not to get one until you've sorted out your financial issues.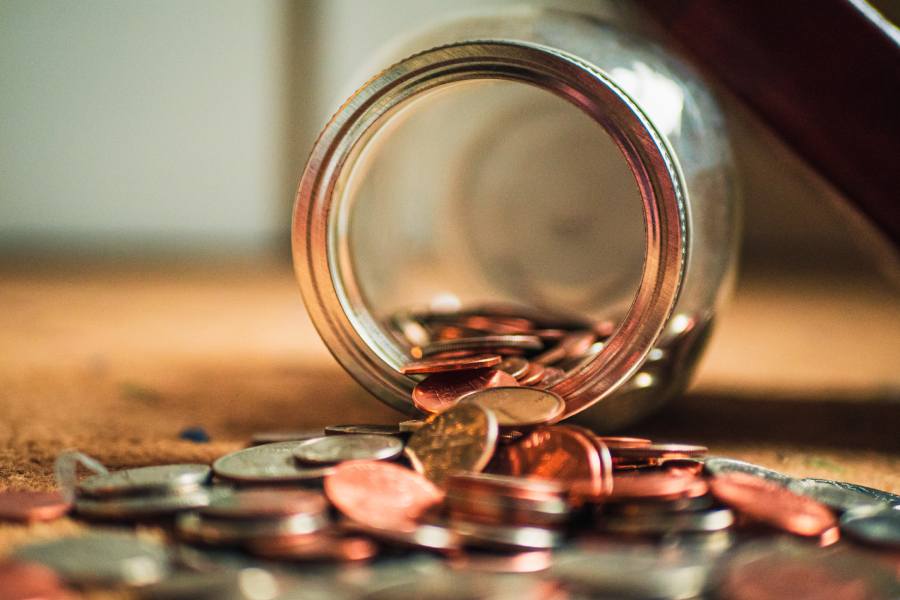 Addiction to Not Saving Money
An instant credit card is a loan that you can use to pay for things you need, like groceries and gas. But there's a problem with taking out a card: it can lead to spending money that you don't have.
When you are juggling debt, having a credit card increases your chances of defaulting on the loan. This means that your lender will end up with the money you owe them—plus interest, fees, and penalties. If you don't know how to manage your money well, an instant card might keep you from being responsible with your money. 
How to Make The Most Of an Instant Approval Credit Card
If you need to borrow money for an emergency or are planning on making larger purchases, then an instant approval card could be the solution. However, just like with any other loan you take out, there are certain things to keep in mind:
Control your spending:

Try to use your card only for emergency situations (such as unexpected car repairs) that can't wait until your next monthly statement date to arrive.

Know all the benefits of the card:

Review the card's terms and conditions before applying to ensure the benefits are suitable for you. This includes cashback offers, sign-up bonuses, APR, and credit limits.

Pay on time:

Always pay off your balance one time every month to avoid interest charges as well as to avoid late fees and/or penalty APR.

Pay in full:

If you don't pay at least a minimum payment each month, you'll risk never paying off your outstanding balance. Making only minimum payments means you're pretty much just paying the interest fees each month.

Track your credit:

Never go over the utilization rate of your credit limit. Most experts recommend keeping your utilization rate below 30%.
FAQs
What is the easiest card to get approved?

Some of the easiest include, The First Progress Platinum Elite Mastercard®, PCB Secured Visa®, Indigo® Mastercard® for Less than Perfect Credit, Discover it® Secured, Revvi, Capital One Platinum Secured, and the Reflex Mastercard®.

Why instant approval of credit cards is good?

They're perfect for borrowers who don't want to wait for a decision from a potential lender. An instant decision means you can know right away whether or not you have been approved for cash. 

Can you get approved for a credit card right away?

If you have provided all the necessary information, and have the recommended credit score, then you will more than likely be approved.

What store credit card can I use instantly? Some of the issuers that let you use their cards straight away are Amazon Prime Rewards Visa Signature, Target RedCard™, Bloomingdale's, Walmart Rewards, Costco Anywhere Visa®, and Apple.