Having trouble paying off debt due to bad credit? You're not alone. Many people find themselves in a difficult financial situation, but there are steps you can take to get back on track. In addition to paying off existing obligations, debt consolidation loans also allow you to combine multiple payments into one.
However, finding a lender with bad credit can be difficult. But many are willing to work with people with poor credit, which is a good thing. In this article, we will discuss the best lenders for a debt consolidation loan with bad credit in 2023.
We will look at their terms, interest rates, as well as several other elements to assist you in making an educated choice when selecting a lender.
Best Debt Consolidation Loans for Bad Credit
Paying off debt quickly and easily can be made easier with the right loan. We've done the research and have selected the best debt consolidation loans for bad credit. With these lenders, you can get a solution that works for you and your situation.
You'll get access to competitive rates and terms, and you'll have the chance to pay off your balance quickly and easily. With our help, you can become debt free in no time. Let's take a look at the best debt consolidation loans for bad credit now.
Upgrade
Upgrade is an online lending platform for borrowers who are looking for fast and affordable financing. The platform is designed to help borrowers who may not qualify for traditional bank loans, such as those with low credit history.
Their consolidation loans vary between $1,000 to $50,000, which makes them a viable option for those who have large debts to repay. They also pay directly to creditors, so you won't have to arrange the payments yourself.
Upgrade offers competitive interest rates (7.96-35.97%), which are more or less in line with other lenders. And their terms range between two to five years, with joint and secured loans available. The application process is simple and easy, and borrowers can typically get approved in minutes.
Upstart also offers a customized mobile app, so you can get help if you have any questions or need assistance.
Tally
Tally is an online lending platform that provides a credit card debt consolidation loan to help people manage their finances and pay off their existing high-interest debts. Tally combines multiple debts into a single, lower rate (7.90% – 29.99%) with just a single monthly payment.
Tally also offers features like automatic payments and relief options to help you get out of debt faster. To qualify, simply download the app, and provide some basic information about yourself, including your debt on credit cards. Tally will then analyze your situation and provide a loan to consolidate based on your circumstances.
If you accept, this lender will make the payments automatically to your current creditors. So if you're looking for instant approval to consolidate between $2,000 and $25,000 and have a minimum credit score of 580, a consolidation loan from Tally may be the right solution for you.
LendingClub
If you're looking to compare debt consolidation loans for $1,000 and $40,000, LendingClub is a great option. With their network of lenders, average rates and joint applications, it's easy to see why so many people are choosing LendingClub. Here are some of the most important points:
First, LendingClub offers slightly higher than average rates compared with others on this list. This lender provides peer-to-peer loans with APRs between 8.30% and 36%. It is best for those with good credit (600) seeking peer-to-peer lending options.
Second, you can use the $1,000 to $40,000 funds to consolidate multiple high-interest debts into one easy monthly payment.
Third, you can apply with a co-signer online with no impact on your credit score. And finally, their flexible terms (three to five years) mean you can choose a repayment plan that works for you.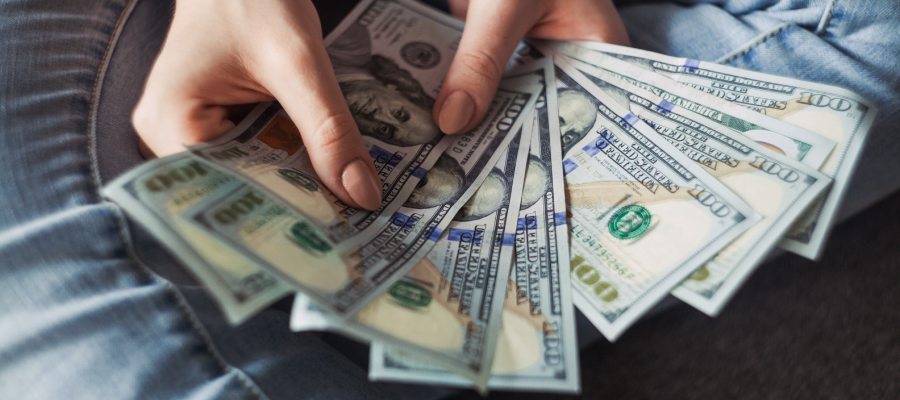 Avant
Avant offers a bad credit consolidation loan that can help you pay off your existing debts and improve your financial situation. With Avant, you can pay off credit cards, student loans, medical bills, and more. Plus, you can get a loan with a fixed interest rate (between 9.95-35.95%), so you can be sure that the amount you pay each month won't change.
The highlights of Avant include access to a personal finance specialist, fast approval (in some cases, within 24 hours), and a low minimum amount of $2,000 to $35,000. Avant is committed to providing outstanding customer service with their mobile app, so you can get help when you need it.
If you're looking for a consolidation loan with a soft credit check to determine pre-qualifying status, Avant is a solution. Even though they don't offer joint applications, their low credit requirements (550) still make them a viable option.
First Tech Federal Credit Union
First Tech Federal Credit Union offers $500 to $50,000 debt consolidation loans to help members manage their finances. These funds are ideal for those looking to pay off their existing debts and simplify their payments.
The First Tech loan allows members to consolidate multiple debts into one convenient monthly payment, which is automatically paid to creditors. Because they are a credit union, borrowers must either be members or become members in order to access their services. And with good reason: their APR rates are highly competitive at 6.70 to 18.00%, and they don't require credit checks.
Plus, they have joint and co-signer loan options available, as well as flexible payment dates. All in all, First Tech is a highly viable option for those looking to consolidate. The only downside is borrowers might not be interested in joining a credit union.
OneMain Financial
With OneMain Financial, you can combine multiple debts into one easy monthly payment with a fixed interest rate. They also come with no prepayment penalties, which means you can pay off what you owe early without paying additional fees.
Consolidation with this lender also provides flexible terms, between two to five years, so you can choose the amount and repayment schedule that works best for you. Highlights include no minimum credit score and a fast and easy application process. The credit can also be secured by collateral, so you have better chances of qualifying.
Their services include higher-than-average interest rates (18.00% to 35.99%), fast and easy access to funds, and a wide range of options ($1,500 to $20,000). Additionally, OneMain provides the ability to change your payment date, direct to creditor payments, as well as branch access. This makes them a very consumer-friendly lender.
Universal Credit
Universal Credit offers a range of benefits that make them very attractive to many people. Here are some of their highlights: they have a low entry barrier, and they are easy to apply for and access.
This means that even if you have bad credit, you can still get approved. Additionally, the repayment terms are flexible (3 to 5 years), allowing you to tailor the loan to your budget and needs. You can also get a 0.5% discount when you set up automatic payments to creditors.
Universal Credit also has excellent customer service and helpful staff that are ready to assist you with any questions or issues you may have. Although they charge high rates (11.69 to 35.93%), they are a good option for borrowers with bad credit because they provide fast funding and credit-building tools.
Veridian Credit Union
If you are willing to donate $5 to Habitat of Humanity to become a member, Veridian Credit Union offers a variety of loans, including a personal loan with lower rates for applicants with a higher credit score.
Here are some of the highlights from Veridian: First, you can receive up to $10,000 to $40,000, with a fixed interest rate (between 7.75% to 11.00%) and repayment terms of up to 60 months. Second, you can save money in the long run by taking advantage of the lower interest rates offered on their premium membership.
Finally, you can get approved faster with Veridian's quick and easy online application process. For greater chances of a higher credit amount, credit unions might be the best choice for those looking to take out a home equity loan.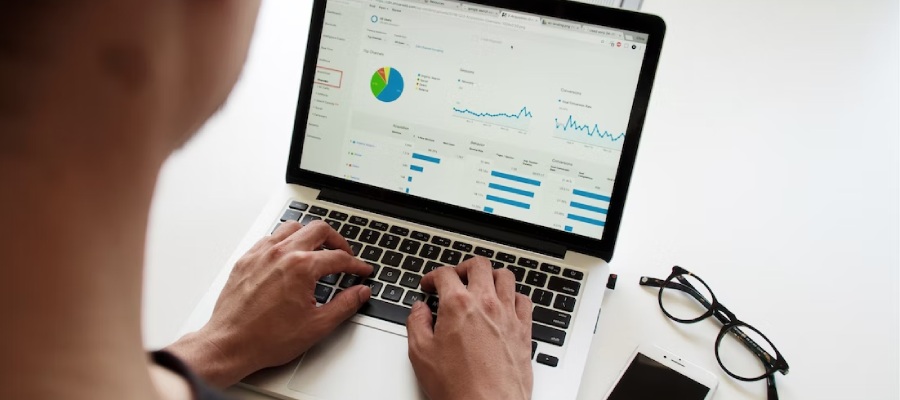 What Is Debt Consolidation Loan?
With debt consolidation, you take out a loan for the combined amount of your existing debt. Then, you use that money to pay off all of your existing debt. A consolidation loan works by lowering the amount of interest you pay and making payments easier.
This leaves you with one loan and one payment, which can make it easier to stay on top of your finances. You can typically choose either a secured loan or an unsecured loan.
In order to secure a secured loan, you must put up collateral, such as a car.
Unsecured loans don't require collateral, but they may have a higher interest rate.
Consolidation loans can be a great way to tackle debt, but it's important to do your research and compare rates to get the best one suited to your circumstances.
Pros and Cons of Debt Consolidation Loan With Bad Credit
Debt consolidation loans offer great benefits when it comes to paying off debt. But when they aren't managed properly, they can also be a burden. Let's take a look at the pros and cons of taking out a loan with bad credit before you decide to move forward.
| | |
| --- | --- |
| PROS | CONS |
| They allow you to consolidate all your debt into a single payment. This makes it easier to monitor your payments and ensure they are all on time. | If you have bad credit, your interest rates may be higher. This can lead to higher monthly payments, increasing repayment costs. |
| They often come with lower interest rates, which can help you save money in the long run. | It may be difficult to pay them off on time because of the short repayment period. |
| They can assist you to amend your credit score over time by reducing the amount of debt you owe and showing lenders that you are managing your finances responsibly. | They may come with a number of fees, such as an origination fee or prepayment penalty. These can add to the total cost, making it harder to pay off. |
| They can help you become debt-free faster, so you can get back on the path to financial freedom. | If you find yourself unable to keep up with payments, you could face fees and other penalties. This can lead to further debt. |
Is a Debt Consolidation Loan Right for Me?
First, you should take a look at your finances and determine if consolidating your debt is the best option. If you have multiple debts and are struggling to make payments, a consolidation loan can help you to make one payment instead of several.
Additionally, you should make sure your credit score is good, so you can borrow money at a reasonable interest rate. Taking out a debt consolidation loan may be a good option if you meet these criteria and can afford the repayments.
Where to Get Debt Consolidation Loan With Bad Credit
Finding a lender willing to provide financing is the first step if you have bad credit and are considering consolidation. Although it may be difficult to find such a lender, it's not impossible. So, what's the best place to find consolidation loans?
In general, credit unions have more lenient lending criteria than banks. This means they may be willing to lend to someone with poor credit.
Online lenders may also be willing to provide a loan, but you should make sure to read the fine print to avoid hidden fees or other costs.
Finally, peer-to-peer lending platforms can be a great option, as they are designed to match lenders and borrowers with the best terms.
Ultimately, the best thing to do is compare different lenders to find out which one can offer you the best loan terms and conditions.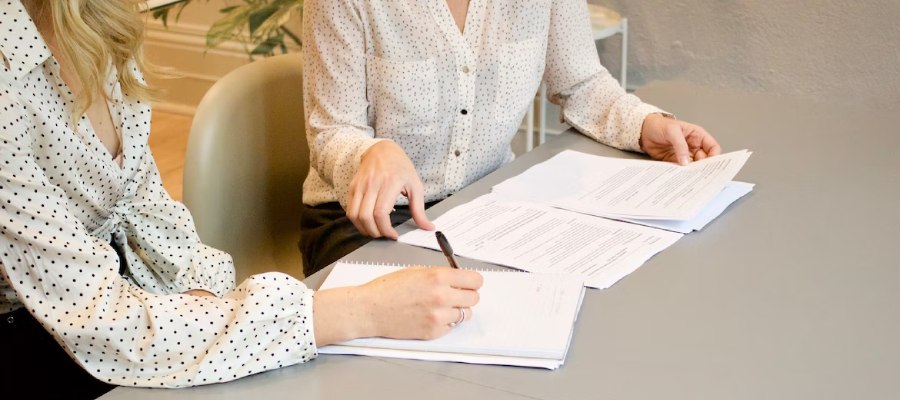 What Credit Score Do I Need to Get Debt Consolidation Loan?
Credit scores of at least 560 are usually required by most lenders. However, some lenders will lend to borrowers with a slightly lower score. Lenders will evaluate your credit score and current financial situation to determine if you qualify. This includes your income, debt-to-income ratio, and other factors.
In general, higher credit scores usually mean a person has a better chance of being approved with an affordable interest rate. If you have a lower credit score, you may not be considered by some lenders, but you can shop around and compare different lenders.
Alternatives to Debt Consolidation Loan With Bad Credit
Debt consolidation is often seen as a viable option to help manage your finances, but if you have bad credit, it can be difficult to qualify. Fortunately, there are other alternatives that don't require a loan or even a good credit score.
One option is a debt management plan. This is a plan set up by a credit counselor that helps you organize your bills, make payments, and pay off your loan or loans faster.
Another option is debt settlement. It involves negotiating with your creditors to reduce what you owe This option can be especially effective for reducing unsecured loans, like credit card debt.
Finally, you may also want to consider filing for bankruptcy, which can provide relief from many types of debt. While it does have a major impact on your credit score, it can be the best option when you have a large amount to repay and no other way to get out of it.
Conclusion
If you have bad credit and are seeking to improve your financial situation, debt consolidation loans are a possibility. They typically involve taking out a loan that combines multiple debts into one payment. Lenders that specialize in lending to people with bad credit are the best place to start.
With the right plan, they can be a great way to get your finances back on track and start fresh. Be aware that debt consolidation loans do not solve debt problems. You should still make sure to spend responsibly and create a budget to stay on track.