Guaranteed Approval Credit Cards with $1000 Limits for Bad Credit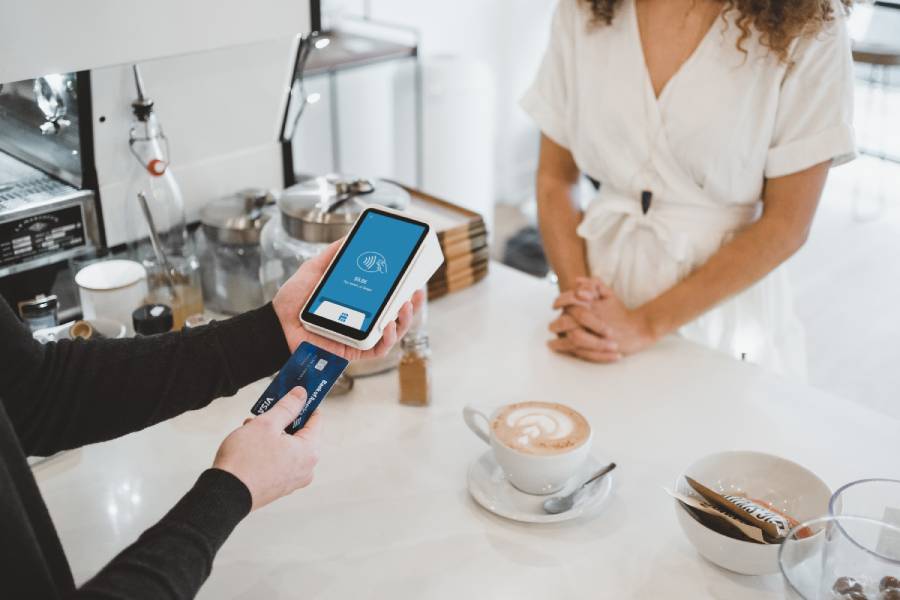 With a bad score, applying for credit cards can be frustrating. It's not easy to get approved for one, and the maximum limit you are given is often too low to meet your needs.
Limit credit cards are used for more than just borrowing cash. They're one of the best ways to build your credit history. But without a good score, getting approved for new credit with higher limits can be challenging.
In this text, you will be able to find the best guaranteed approval credit cards with which you can build your trustworthiness. This way, you will increase your borrowing power while still getting the convenience and benefits of having a card with excellent terms.
Need Money Fast?
Best Guaranteed Approval Credit Cards with $1000 Limits for Bad Credit 
In general, most people know about Visa and MasterCard. But they do not know or pay attention to things like Secured or Unsecured credit cards. To be precise, the difference between these 2 terms is in the credit card approval requirements (whether you have to deposit money or not). The worse your score is, the fewer options you will have.
However, it is not like no option is available, even if your history is terrible. Therefore, you can get a card with a low limit to purchase whatever you need. Below are some of the best options available to you, so check them out.
OpenSky® Secured Visa® Credit Card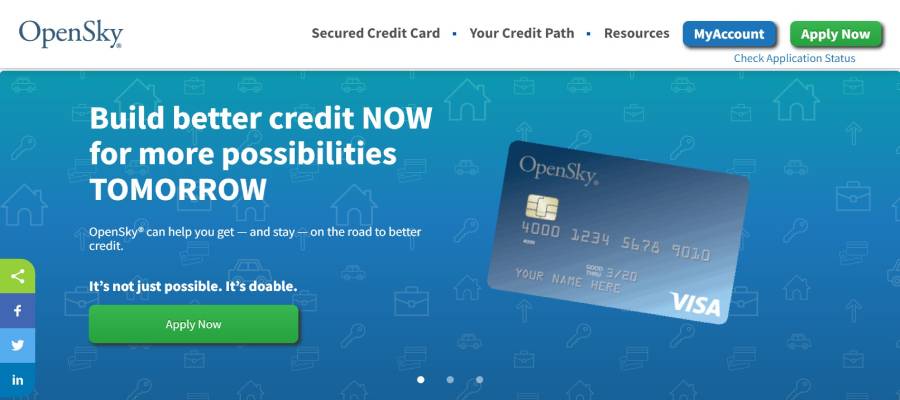 OpenSky® Secured Visa® Credit is one of the best possible options you have on the current market. It can be used for anything and has low limitations regarding who can get it, as they don't want credit reviews.
The minimum deposit is $200, the maximum one is $3000. You will get no rewards or bonuses, but nevertheless, OpenSky® Secured Visa® is a great choice. It has excellent features: an annual fee of $35 and a low to average APR of about 18%. So, it is perfect for building your score.
Indigo
®

Platinum MasterCard

®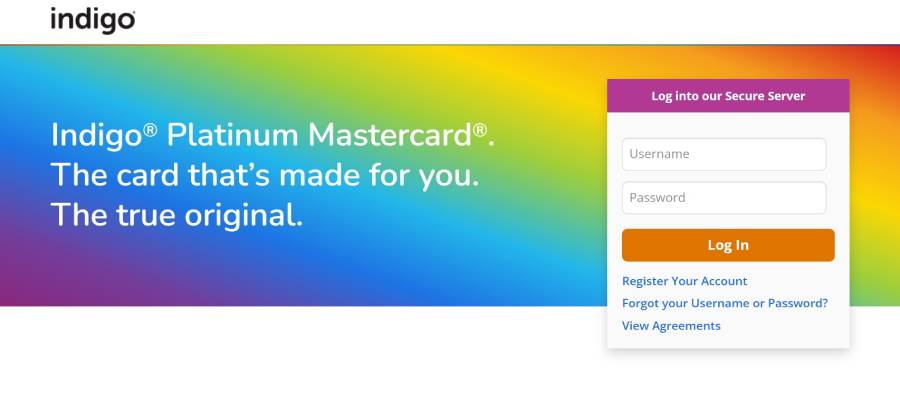 Indigo® MasterCard® is a fantastic choice when you need something with low limits for shopping or other similar purposes. In addition, it is unsecured and, as such, does not require a deposit to use. That makes it widely available and a common choice for many, even with a bad score.
Indigo® Platinum® does not dig deep into your credit history. You can quickly prequalify for the card and get a $0 annual fee if you qualify or up to $90 if you don't.
The credit limit is set anywhere from $300 to $1,000. What you will get as a limit strongly depends on your qualifications.
Finally, we can say that the Indigo is impressive but not perfect. It can quickly give you the money you need, but the APR rate is high – about 25%, and you get no additional rewards from using Indigo® MasterCard®.
Credit One Bank
®

Unsecured Visa

®

(for Rebuilding credit)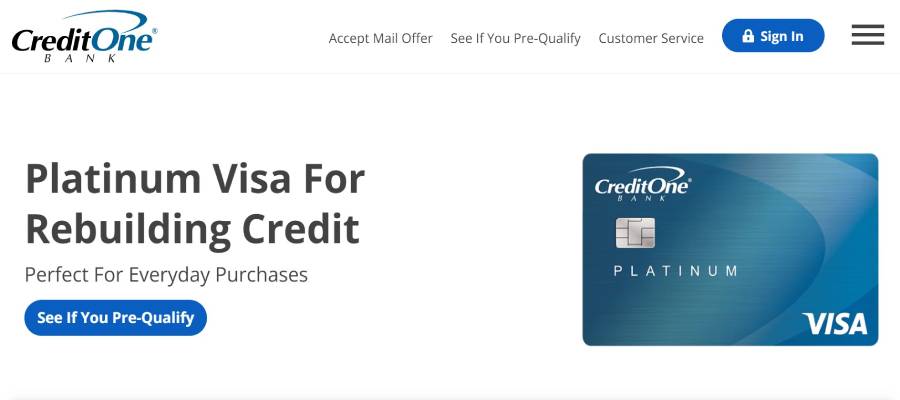 Credit One Bank® Unsecured Visa® is another option for those wishing to rebuild their credit or simply need a card with low limits.
Wonder why this may be the best option for you? Well, there are many benefits like:
Low limit, ranging from a minimum of $300.

No minimal deposit – it is unsecured, after all.

Periodic reviews that improve your score.

One percent cashback when paying with it for gas, groceries, and bills.
The downside of Credit One Bank® Unsecured Visa® is the high annual fee of $75 for the first year and $99 afterward. However, excluding that and the high regular APR of about 26%, everything else is perfect for rebuilding your score.
First Progress Secured Credit Card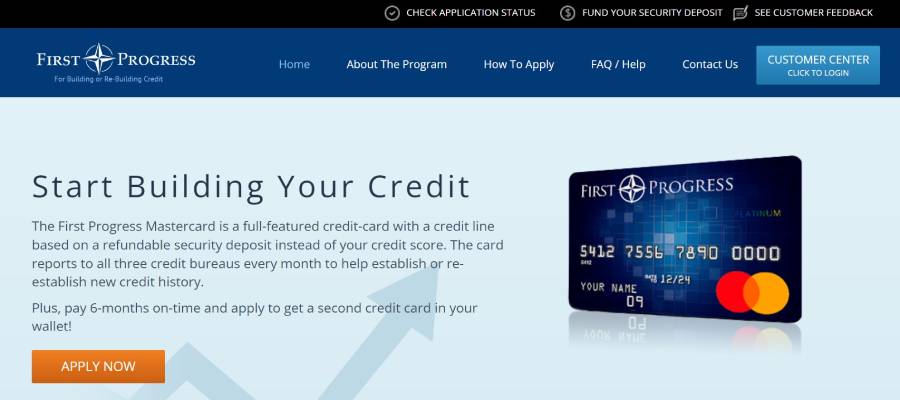 Another excellent option for a secured card is lenient regarding bad credit scores. In fact, they do not care at all, as they do not do a checkup. All you have to do is deposit the minimum amount of $200.
This card has one of the lowest APR rates on the market (about 13%), which is good if you want to build up your score. Besides, the company reports to some of the biggest credit bureaus, so if you plan to up your score, it is a good pick.
In the end, we can say that this is a great secured MasterCard®. It offers up to a $2000 limitation but requires a deposit. The annual fee of $49, and there are no rewards for using it. However, it is a relatively safe and suitable option for those who often have issues paying their credit back.
Bank Americard
®

Secured Credit Card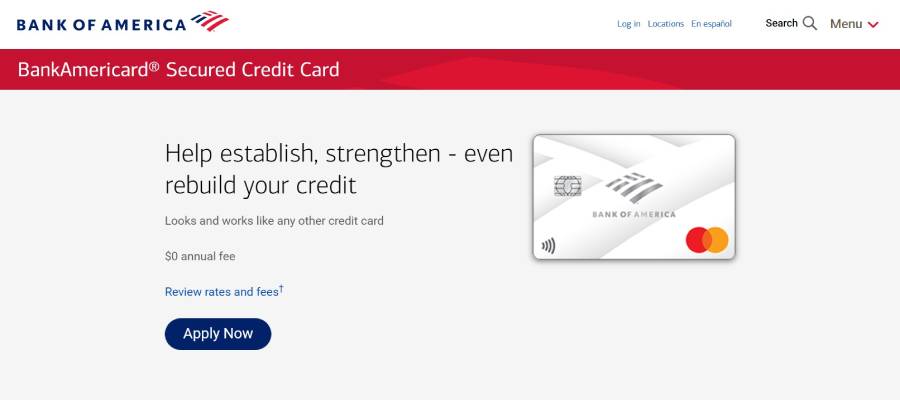 So far, you have noticed that all the cards have annual fees; well, this one doesn't.
The Bank Americard® Secured Credit Card is perfect for those who wish to build up their score. Wonder why? Here are the reasons:
No annual fees.

They do not care about your score.

Limitations based on deposited sum (minimum $200 to $5000, can increase further based on your situation).

You can upgrade it to unsecured later on.
As you can see, these are all great reasons to get this card. However, this card has a high APR rate (about 25%) and has no bonus programs. Besides these cons, the credit card is perfect for those who seek to raise their score while having something dependable.
Destiny
®

MasterCard

®

Credit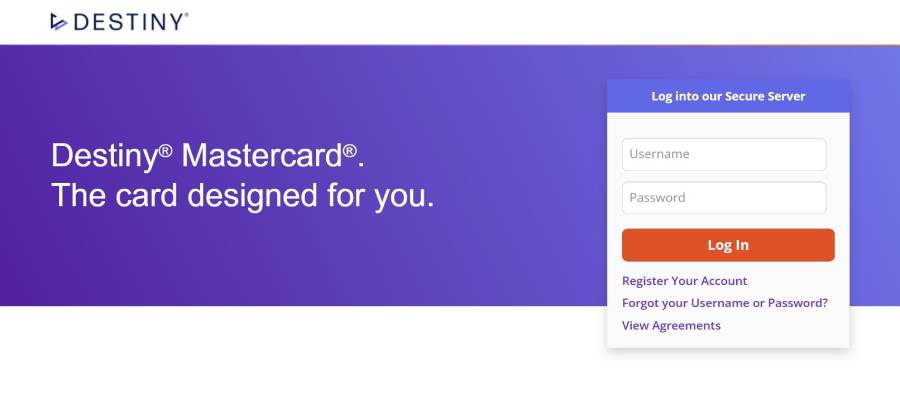 If you need money and have a terrible credit score, then Destiny® MasterCard® Credit is for you. It is unsecured and does not require a deposit to use it. With that comes its low limit and the high APR rate of about 25%.
The card has a high annual fee of anywhere from $59 to $99, based on your situation. Luckily, it does not dwell on your bad history and can help it get better thanks to the regulations and checkups from the three credit bureaus.
We should note that Destiny® MasterCard® Credit does not offer any rewards or bonuses. Nevertheless, it is not a bad option if you want a low-limited credit card for up to $300. Anything above that is not worth it due to the high fees.
Discover It
®

Reward Credit Card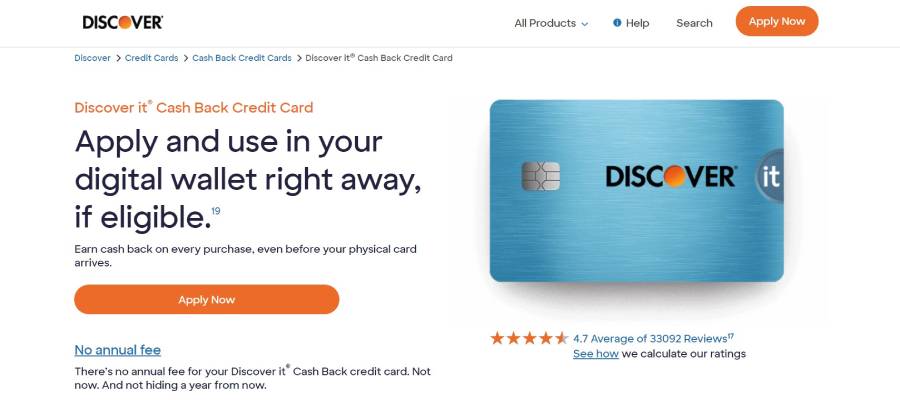 Discover is an outstanding secured card that has a lot to offer. It is among the best and most well-rated options due to its benefits and excellent qualities.
Here is why people choose this card:
The card has a great credit limit based on your deposit, which can go up to $2500.

There is a high chance that you will get approved for it.

Great bonuses and reward policies – 1 to 2 percent cashback.

No annual fees – you will save a lot with this one.
With that, we can conclude that the Discover It® Reward Credit Card is a great choice for many. You can quickly get approved with a minimum deposit of $200. You will also benefit a lot from the policies they offer. The only downside can be the average high APR of roughly 25%, but the card is worth it even with it.
Surge MasterCard
®

Credit Card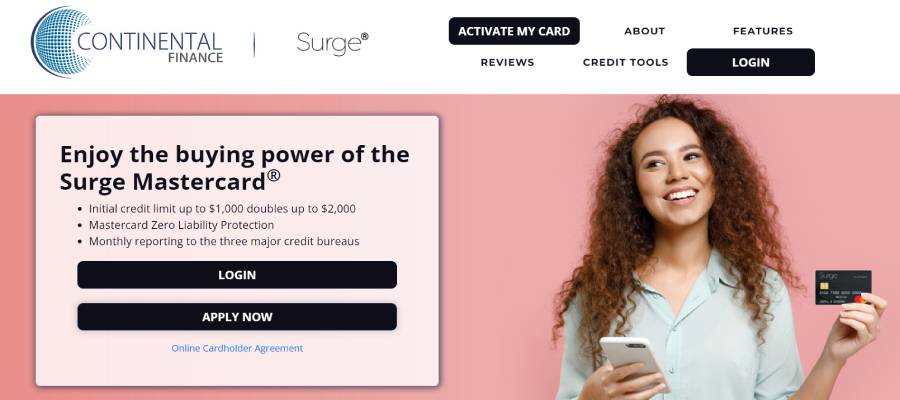 It has many good qualities. An example is a credit limit of up to $1000 and more. The approval rate is relatively high, even for those with bad credit scores, so you do not need to worry when applying for this one.
On the other hand, the Surge MasterCard® has a high annual fee. It ranges from $75 to $99, with an APR of about 25% to 30%. And in addition, it has no rewards or bonuses.
Yet, this card is suitable for those who are low on options. It is not the best, but it is not bad either. Surge MasterCard® can quickly help you build up your credit score; the only downside is the lack of bonuses and high fees.
Citi
®

Secured MasterCard

®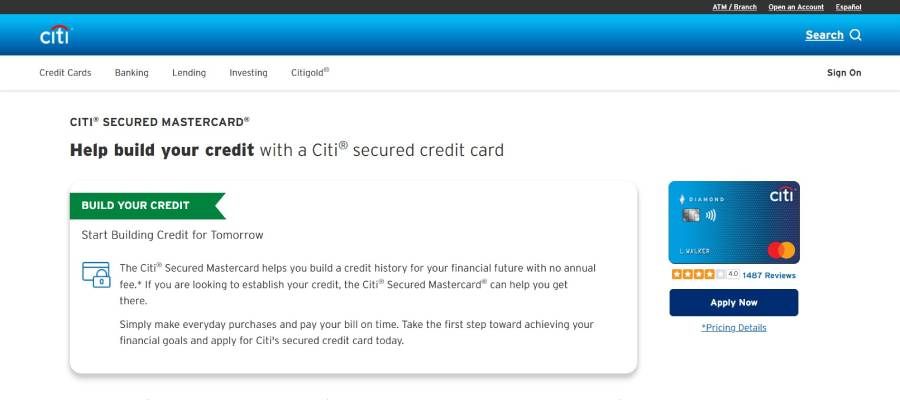 Citi® Secured MasterCard® is another great secured card option on the market. You do not need to worry about your credit history, as the chances of qualifying for this one are pretty high.
Here are the best features Citi® MasterCard® can offer:
It has a high approval rate.

The limit goes well over $1,000 and can reach $2500.

It has zero annual fees.

Low minimum deposit of 200 dollars.
We should note that the deposit for any secured card equals the limit you can use. That means if you deposit only $200, your limit is the same amount.
The only drawbacks we can see with this card are the high APR rate of ~ 25% and the lack of bonuses. However, the benefits are far more. With Citi® MasterCard®, you can build up your score quickly, and it's worth it.
Milestone
®

Gold MasterCard

®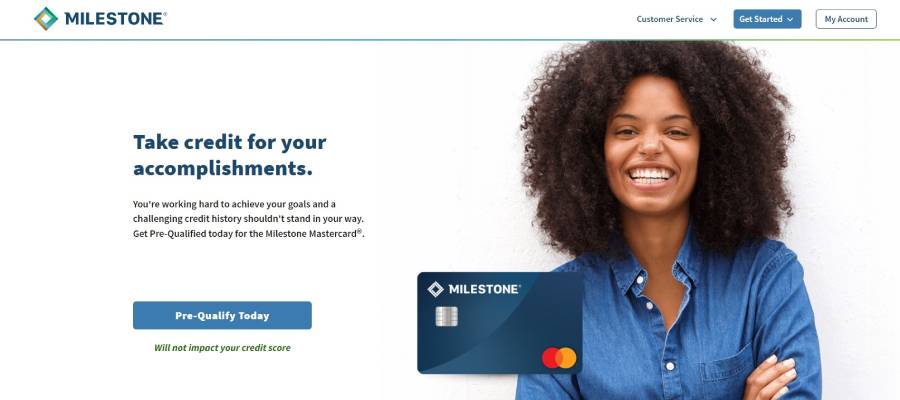 The card has high annual fees ranging from $35 to $99. However, as the card is unsecured, it does not require a minimum deposit.
Besides the high annual fees (the APR is about 25%), there are other fees that you will get, and on top of that, no bonuses. Also, the starting limit is about $300. Higher ones can increase the fees with it. So, choose this option carefully.
Can I Get a Card with a $1,000 Limit if I Have Bad Credit?
Credit cards are an essential financial tool in our lives. We pay for everything with them. But, by doing so, we accumulate a credit score. That score can be good or bad, depending on whether we pay back on time.
Luckily, even with bad credit, you can still get a card with a $1 000 limit. However, your options will be limited, and the limitation depends on the card. For example, if it is secured or not. These two options differ greatly. Read on if you want to learn more.
Secured
These are among the most commonly used bank cards that you can get to build your good score. Secured credit cards are relatively easy to qualify for, with reasonable limits for bad credit clients. In addition, you only need to cover the minimal initial deposit (usually no less than $200).
Nevertheless, it is essential to note that the said deposit later becomes your maximum credit limit. For example, if you put in $500, your limit will equal that amount. Therefore, you will have to deposit more money to get a higher one.
That cash stays deposited and serves as collateral while you use the credit card. Then, if you want to retrieve it, you either upgrade the card to unsecured or close it.
Aside from the money you have to deposit, the secured cards have one disadvantage. They have a high APR, which is typically around 25%. But, besides that, everything else is fine with them. So, you will easily manage to get them and raise your score.
Unsecured
Unsecured credit cards are one of the most commonly seen ones. That is because they are the best way for those with a bad credit score, as they have a reasonable limit and improve their history.
Unlike the secured ones, these do not depend on a deposit as collateral. Instead, they have your information, such as income, credit score, and such, that will help them determine whether you are eligible or not. With that information, they also set the limit on your card. It can be $300 or $1,000, depending on your reliability.
These cards have many benefits. For example, they have smaller fees compared to their counterparts. You can also easily find more options, even if you have a bad credit score. The interest rates are also lower, and you do not need to deposit money.
What Do I Need For a Card with a $1,000 Limit Approval?
As you have seen, depending on the type of card, you may need either $1,000 as a deposit or to get a good job and a good credit score.
The first option is clear, but now let's pay attention to the second. When it comes to credit limits and scores, it can be a pain if you do not know what to do.
Learn about credit scores. These scores usually work like that: you borrow money, spend it, and return it on time or not. Depending on the latter, you will get either a positive or negative score.

Access your credit scores. First, you must access the credit bureau that is related to your card. There you will be able to get your reports.

Improve your credit history. You have to pay on time, increase the card limits, and make sure everything is correct.

Prepare for questions you'll be asked. Often, when getting an unsecured card, they may question you to verify whether you are reliable or not. Answer truthfully and on point.

Apply strategically. You have to think about where, how, and when you will apply for a card. Do not simply run without making a background check and reading all the necessary information.
Now, after you have all these tips, it's time to try to use them. But, again, remember to consider the smallest details, no matter when you apply or whether it's secured or not. 
What Is the Easiest Credit Card with $1,000 limits to Get With Bad Credit?
With bad credit, you will probably wish to get an unsecured card. That means you will need one with a high approval rate and, at the same time, a high limit.
The first that comes to mind with these qualities is the Surge Mastercard. It is an excellent unsecured card with an initial limit of up to $1,000. After that, the limit will depend on how much you qualify for, but you cannot get less than $300.
The great thing about Surge MasterCard is that the limit can double after half a year. On top of that, they report monthly to the three agencies, so you can improve your credit history quite a lot till you qualify for the $2000 limit.
This unsecured card is the best choice if you do not wish to deposit any money as collateral. The only downside is the 25-30% APR, but the outstanding customer support, the client's reviews, and the speedy approval procedures compensate for it.
Conclusion
Assuming you have read so far, you probably know everything essential for secured and unsecured credit cards, what a credit limit and score are, and whether they are crucial or not.
On that note, you can now make an informed decision when you get a credit card. Keep in mind all the information and tips we gave you. They will significantly aid you in the process and prevent you from making mistakes.
FAQs
 What is the easiest unsecured card to get?
The most accessible unsecured card to get is Surge MasterCard. Their approval rates are high, and the application process is below 10 minutes. Another great contender for the spot is Credit One Bank Unsecured Visa, whose pros and cons are different, and the process of getting Surge MasterCard is more accessible.
 Which bank gives credit cards easily?
The Bank of America gives out great credit cards for people with no credit history. They are relatively easy and fast to get if you are a newbie in the credit card world. On top of that, if you are a bank customer, you will have a prequalification, which makes things even easier.
 Can I get an unsecured credit card with a 500 credit score?
Yes, you can. There are many options for unsecured credit cards with a reasonable limit that you can get even with a bad score. Examples are Indigo MasterCard, Surge MasterCard, TotalVisa, and many others. The only downside may be your credit limit. But, besides that, you will easily find one or two that suit your preferences.