How to Increase Your Credit Limit: Useful Tips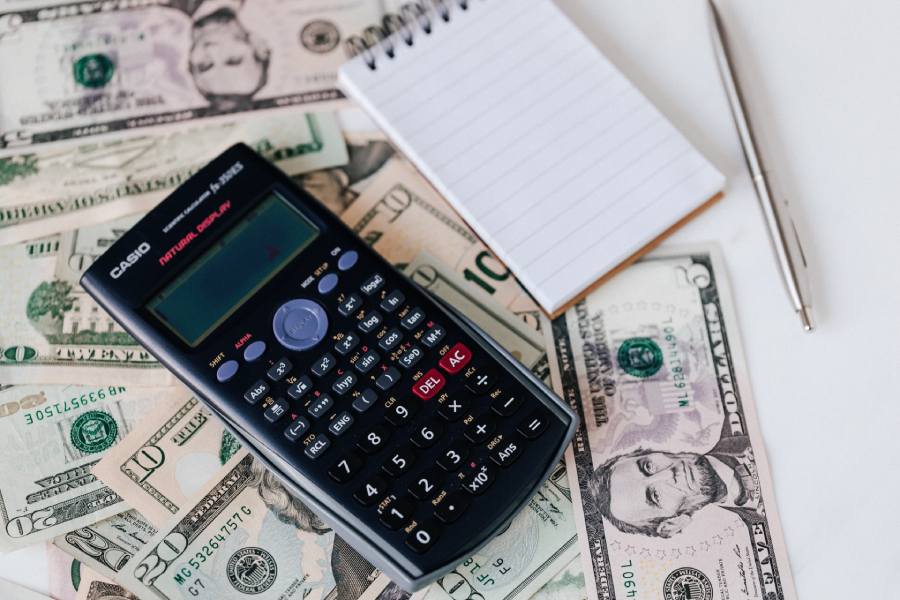 Should I Increase My Credit Limit?
The answer to this question depends on your current situation. First, you should analyze how much of your credit limit you are currently spending.
If so, you shouldn't raise it because you'll likely use even more of it, which could drive you into debt. However, if you have a good FICO score and are not using all your credit limits right now, you may consider increasing them.
You should also consider whether you can control your spending and whether you are ready for hard inquiry on your report. If your answer is no, you should not raise your credit line. But before you make a decision, you should learn about some of the advantages of an increased limit.
Need Money Fast?
Benefits Of A Higher Credit Limit
It's important to note that an increased credit limit only has advantages if you don't use it all. However, raising it can be a good decision because it will allow you to:
Obtain loans more quickly and on better terms. 
If you don't use your entire credit limit, your FICO score will go up, making you a more reliable borrower in the eyes of lenders.
Have a backup plan in case of an emergency. 
If you ever have to cover an unexpected expense, you can always get a loan on acceptable terms or just use the money from your card.
Reduce your credit utilization. 
The more unused credit you have, the higher your FICO score will be.
You can avoid new hard credit checks. 
Banks will check your FICO score every time before they give you a loan, but using your bigger limit will help avoid this.
You will be able to buy more expensive things. 
Having a high credit line is good, but don't forget that controlling your spending is essential, so you don't get drowned in endless debt.
When Are You Eligible for an Increased Credit Line?
There are several situations where you can apply for it and be highly likely approved. For example, if: 
Your annual income has increased. 

You got your first job or just graduated from high school or college. 

You have improved your FICO score. 

You have paid off all your loans in the past six months and have no debts. 

You have not taken out any new loans in the past year.
There's also a list of situations where it's not a good idea to put off a decision about raising your limit: 
Your annual income has dropped, or you've lost your job. 

You recently got a new loan. 

You've missed payments on one of your accounts in the last six months.

You are using almost all the limits you have available to you now.
If these situations are similar to yours, it is best to postpone the decision to raise your limit to a more favorable period. 
What To Do Before Requesting a Credit Line Increase
You can prepare to apply for a higher limit, and starting a few months in advance is best. For example, you can use this plan: 
Check all of your information and update it if necessary.

You should check your bank account's address, phone number, employment status, and income information. If any of this information is outdated, ask them to update it.

Check your report.

There has been a recent rise in fraudulent activity, which causes your FICO score to drop and could prevent you from increasing your credit line. However, you can check your report for free once a year, so be sure to do so before applying for an increase.

If possible, pay off the maximum loans you have. The lower your credit utilization when you apply, the more likely it will be approved.
Does Requesting a Credit Limit Increase Hurt Your Credit Score?
Because banks will conduct hard credit checks to determine whether to raise your limit, your FICO score may drop by 5 to 10 points. However, you should remember that if you have prepared for this decision and the bank does increase your limit, your FICO score will improve within a few months.
However, if you are turned down, and your application remains unapproved, your FICO score may remain slightly lower than before you applied. Therefore, preparing for this moment is essential, as we described above.
How To Increase Credit Limit
To raise your line of credit, you don't have to go to the bank; you can do it at home. Most users use one of the two options and make a request online or over the phone.
Also, note that some lenders can increase your limit without asking; this is considered a sign of a reliable borrower and shows that the bank trusts you. However, an automatic credit limit increase can take several months, so if you want a quicker process, you'd better request it manually.
You don't know how to increase credit limit? See the instructions below.
Request a Credit Increase Online
To request a credit line modification, you must log into your account in the app or on the bank's website. The menu usually has an option to "increase your credit limit," which you click on to see a list of documents you need to provide.
If you see that your account has outdated documents proving your income and employment status, update them, even if you don't have to. This way, you will raise your chances of getting your application approved.
If you've done all the steps, click "send request" and wait for the bank's notification. Usually, it takes a few minutes to process your application, but sometimes it can take 2 to 4 weeks to verify your documents. Once your request is approved, you can use your new credit limit. 
Request a Credit Increase by Phone
You can go through the same process of increasing your credit line by phone and call your card issuer. First, you will need to ask to be transferred to a credit limit increase line over the phone. Next, the employee can ask you if your income or employment status has changed, how long ago you took out your last loan, and what credit line you would like.
Before you dial customer service, find an argument for why you need an increase – this will help you sound more confident when the bank employee asks this question.
If you have the option, it's better to send your request online, as it may take less time. According to user reviews, the phone line is often busy, as it deals with many different issues, which can make the application take several hours to complete.
What To Do If Your Request Is Denied
A few lenders explain why they refuse to raise their line of credit to their users, so sometimes, it can be hard to figure out what to fix before you submit a new application. If you find yourself among those who have been turned down but don't know the specific reason, check all the following points: 
Download your credit report and see if it has negative marks of delinquency, debts given to collectors, or bankruptcy. 

If you have a high balance on your credit cards, try to pay it off, at least in part. 

If you recently took out a new loan or opened a card, that may be a reason for rejection. Try a new application for a higher line in 3-6 months. 

If you opened the account, you're applying for a credit line increase earlier than 12 months ago; that may be a reason for denial. Instead, wait until you've been actively using your card for a year, then reapply.
Other reasons may be insufficient income, a recent credit line increase made less than six months ago, or a low FICO score. Check yourself on all of the above, update your income and employment status in your account, and try reapplying in 1-2 months.
FAQs
How can I increase my credit card limit?
You can contact your bank by phone or online to apply for a credit line increase. They may ask you to update some information, such as where you live, employment status, or income level, so be prepared to provide it. 
How long does it take for the credit limit to increase?
Usually, such an application is reviewed in a few minutes, but there are situations where the entire process takes 2 to 4 weeks. It depends on your current credit limit and whether the bank needs to check your updated documents. As soon as your application is approved, you will immediately get access to your new credit line.  
How can I raise my credit limit without asking?
You can never know precisely what will trigger an auto-CLI, so if you want to increase your credit line in the short term, it's best to ask for it. On the other hand, if you don't care how long it takes, you can simply update your income information and employment status or pay off old debt on your card.
Is it hard to increase the credit limit?
Requesting an increase in your credit line is not difficult, but getting a new limit can be more difficult because each bank has its criteria for those who want to do so. However, if you consistently pay your loans on time, have a steady income, and have been using your credit cards for more than a year, you don't have to worry – increasing your limit will go quickly.