Best Loans For Bad Credit of 2022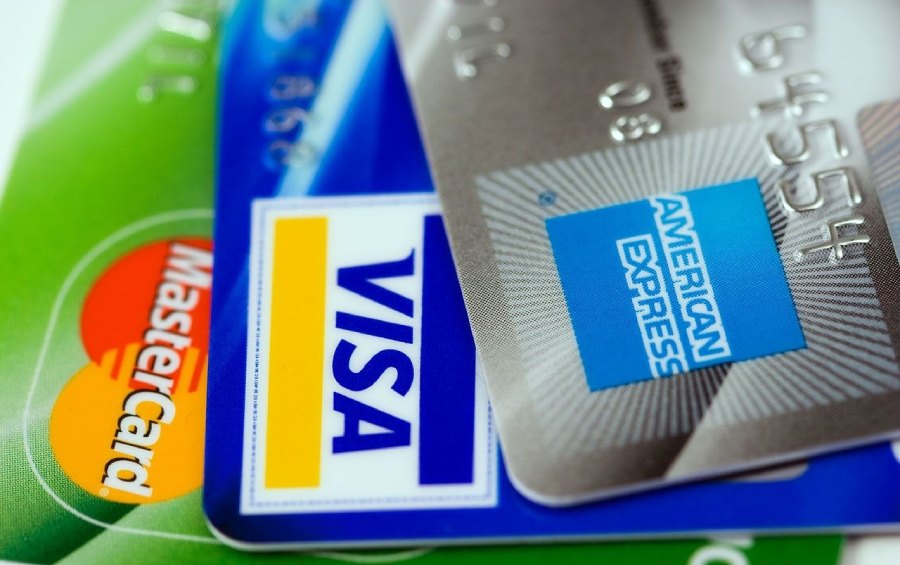 Not all borrowers have a good credit history, or they are just starting to take out loans, so some lenders may refuse them. In this case, it makes sense to look for lenders who issue loans with a bad credit rating.
Unfortunately, you will be cut off from a great loan rate and lending offer. But at least you can get money for your personal expenses and emergencies that happen to everyone in this life.
Compare the different options and conditions before you start filling out an application. In our article, we will talk about the best lenders and offers for a bad credit rating, what the loans are for such a case, and much more.
You will be able to navigate better where and under what circumstances you should apply if you need to take a loan.
Need Money Fast?
Loans For Bad Credit: Best Lenders
Our team of experts has researched the best lenders who provide loans to clients with bad credit. Each of them accepts applications from borrowers of any level and provides them with a quick loan. When contacting them, you must be prepared to compromise on credit, loan interest, and fees.
This is justified by the fact that a bad credit history puts you in a position where additional requirements are placed on you. If you successfully close a loan, you may qualify for an improvement in your credit score.
Let us introduce you to the top six bad credit lenders. You will learn about them, including their terms, annual interest rates and other important information. This will help you decide which one is best for you.
Upgrade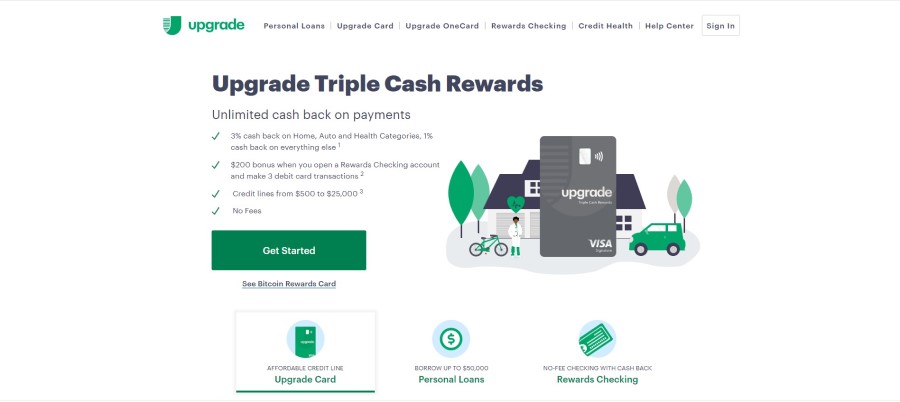 Upgrade is one of the best loan companies that provides a variety of loans for people with bad credit. Borrowers are proposed a loan offer of up to $50,000, fairly low rates and a wide range of borrower-friendly features. The client is offered the following options: secured loans, joint loans, home improvement credits, credit card consolidation, debt consolidation.
You can get, for example, a 0.5% discount in the Autopay program, which is a hallmark of Upgrade. Or the discount rate for borrowers who make monthly payments directly to lenders on a debt consolidation loan.
In addition, you can download the Upgrade app, which makes credit management easier. Interest rates range from 5.94% to 35.47%. Loans are provided for a period of 24 to 84 months. Loans are provided for a period of 24 to 84 months.
You can also expect an easy online application. The answer will come very quickly – within a day or two. But unfortunately, credits are not available to residents of West Virginia and Washington, DC.
Upstart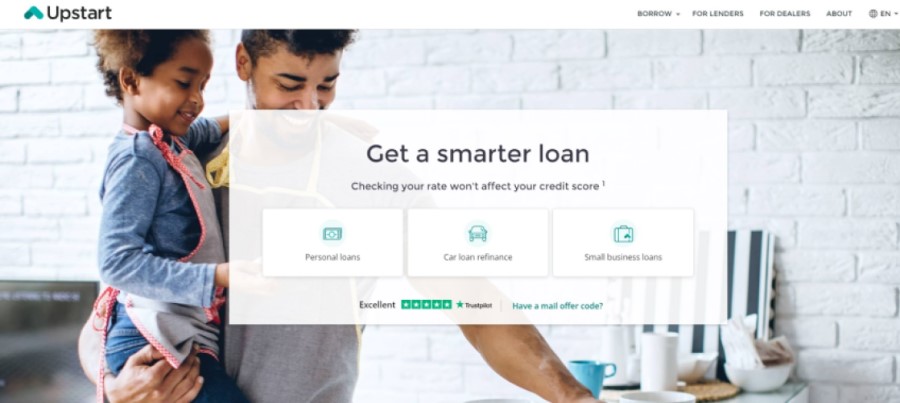 Upstart takes into account not only your credit score but  in addition other factors. This includes your education, employment, credit history and your work experience. You can qualify for a loan even with a poor credit history and a low credit score. The lender offers fairly low interest rates and a credit check to find out your APR before applying.
Loans are issued for a period of 3 to 5 years and in the amount of $1,000 to $50,000. The money will be credited to your account the next business day if you take out a loan before 17:00. EST from Monday to Friday. The annual rate varies from 5.6% to 35.99%. If you are more than 10 days late, you will be charged 5% of the outstanding amount or $15, whichever is greater.
OneMain Financial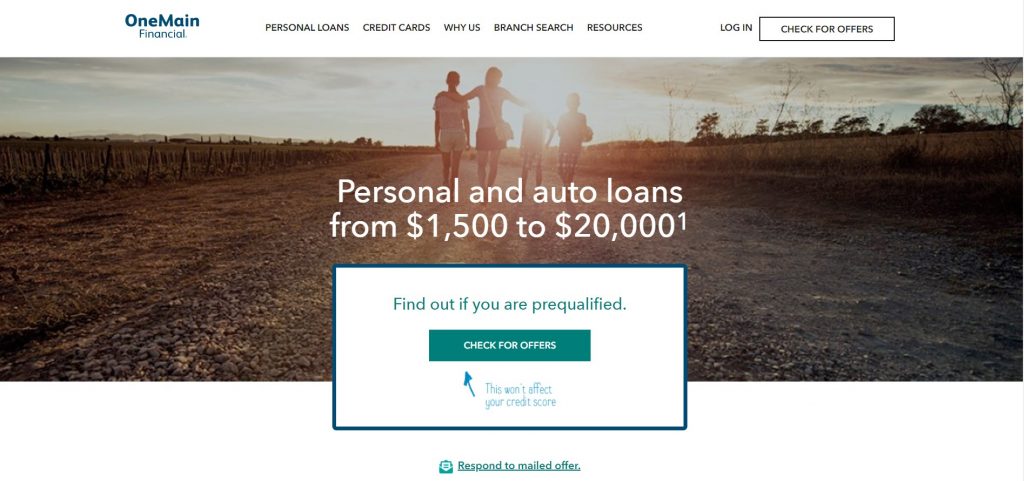 OneMain Financial serves borrowers with bad or fair credit. The borrower can take out a loan for car or home repairs, vacations, debt consolidation, car loans, and unexpected expenses. Like other lending institutions, the company offers fixed-rate installment loans, as well as secured and unsecured loans.
The client can submit an application online, in which you need to enter your financial, work and personal details. After its confirmation, the lender will offer the client several options for borrowing. After confirmation, you will most likely receive the money the next day.
You can take a loan from OneMain Financial in the amount of 1,500 to 20,000 dollars for a period of 24, 36, 48 and 60 months. The interest rate varies depending on your details. On the website, you will find a calculator for calculating your monthly payments for various borrow amounts.
Avant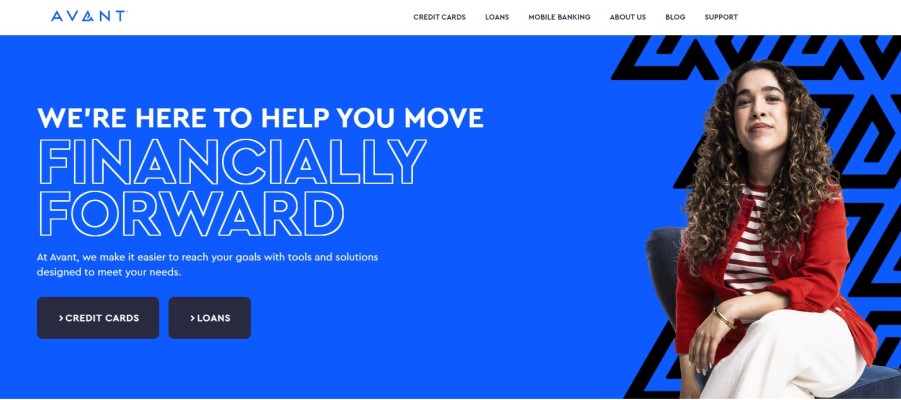 Avant Personal Loans is another lender for those who need urgent money. After all, all applications are approved very quickly and the next day. You can request a credit-friendly check to see if you prequalify without harming your credit score too. You can borrow from $2,000 to $35,000 and the loan term lies in the range from twenty-four to sixty months.
The commission for creating an application varies from 0% to 4.75%. The annual interest rate ranges from 9.95% to 35.95%. If you are ten days late on your payment, you will be charged a $25 fine. Avant Personal Loans has no autopay APR discount. Moreover, the lender provides no direct payments to creditors (for debt consolidation).
LendingPoint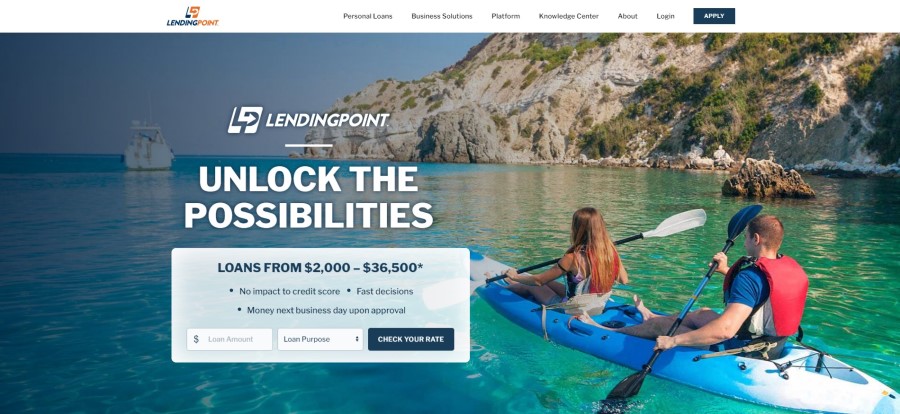 LendingPoint is another good loan company that helps you get a loan with a decent annual interest rate and releases fees to borrowers if they have a bad credit score. You can pre-qualify with LendingPoint without damaging your credit history. The response to the application comes very quickly – within a few minutes. Funding usually takes one business day.
You can borrow from 2,000 to 36,500 US dollars for a period of 24 to 72 months. LendingPoint has annual interest rates of 7.99% – 35.99%. The fee for issuing a borrow is from 0% to 7% of the total loan amount. Unfortunately, the credit services of this company are not available for residents of Nevada and West Virginia.
Oportun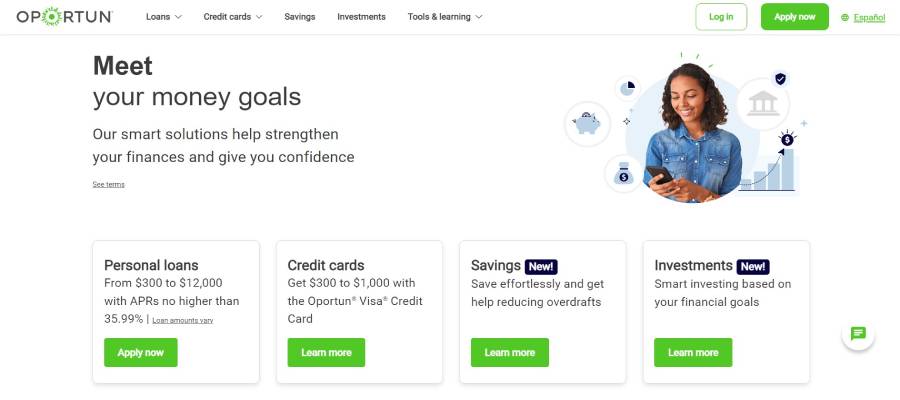 Oportun is another online lender that provides installment loans to low and middle-income applicants with or even no bad credit history. This company, like others, quickly confirms applications and has Fees in the amount of up to 7%. Clients can take out a loan in the amount of 300 to 12,000 US dollars for personal needs.
Loans are issued for a period of 1 to 5 years. The annual interest rate is one of the highest – 20.05% – 35.99%. The late payment fee ranges from $5 to $15. Or you can be deducted 5% of the amount owed. Oportun requires borrowers to have a monthly income of at least $500 from a pension or job or child support or Social Security.
Happy Money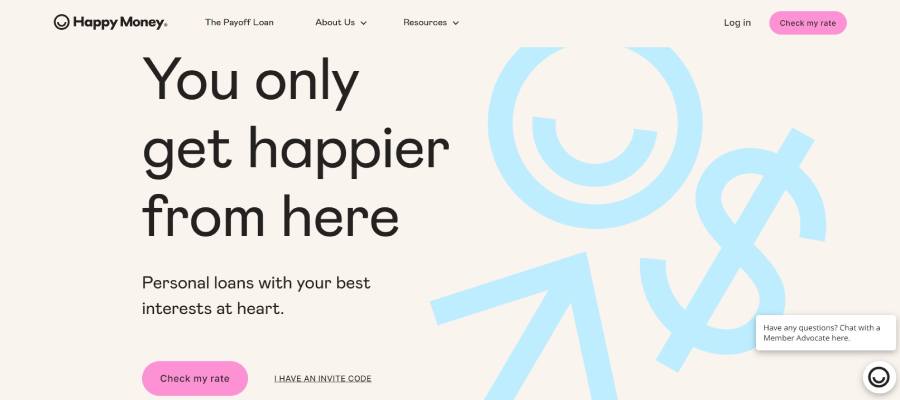 Happy Money is the sixth lender to offer fixed-rate personal loans. Suitable for those borrowers who want to consolidate credit card debt. To pass the requirements of this company, your credit rating must be at least 640. Happy Money may charge a commission for creating an application up to 5% of the total loan amount when issuing a loan.
Loans are issued for a period of 2 to 5 years at an annual interest rate of 7.99-29.99%. You can borrow between $5,000 and $40,000. Of all six lenders, only Happy Money lends out such a large amount. Unfortunately, if you are a resident of Massachusetts or Nevada, you cannot qualify for a loan deal.
Let's summarize all the basic information about the companies in a comparative table.
| | | | |
| --- | --- | --- | --- |
| Name | Loan amount | Annual interest rate | Period |
| Upgrade | up to $50,000 | from 5.94% to 35.47% | 24-84 months |
| Upstart | from $1,000 to $50,000 | from 5.6% to 35.99% | 3-5 years |
| OneMain Financial | from $1,500 to $20,000 | from 18.00% to 35.99% | 24-60 months |
| Avant | from $2,000 to $35,000 | from 9.95% to 35.95% | from 24 to 60 months |
| LendingPoint | from $2,000 to $36,500  | from 7.99% to 35.99% | from 24 to 72 months |
| Oportun | from $300 to $12,000 | from 20.05% to 35.99% | from 1 to 5 years |
| Happy Money | between $5,000 and $40,000 | from 7.99 to 29.99% | from 2 to 5 years |
What Are Bad Credit Loans?
This type of borrowing was created for those who have little time to build a credit history or who already have a not-so-good credit score. Most often, it is not possible to get a loan with a credit score below 580 at all, but some lenders, including those on this list, may compromise.
It is that you can take out a loan with a score between 580 and 600. In a loan with bad credit, clients usually receive high interest rates and lower credit limits due to their credit scores. To get the best conditions, low rates and no extra interest, you need to improve your credit score.
How To Get A Bad Credit Loan
Getting a personal loan with bad credit is not something supernatural, but it still requires some preparation and effort from you. Study the information about creditors and collect the necessary information about you in advance to make the right choice.
Consider whether it makes sense to pay for your credit assessment before formally applying. And then proceed to the application process. Here are the general steps to follow, but which  in addition vary from lender to lender.
Check Your Credit Score
Before applying, it is important to check your credit score to make sure it meets the lender's minimum requirements. It is generally best to have a good credit history, but some lenders offer credits for applicants with bad credit (below 670).
Your rating helps determine the APR (annual interest rate) and the amount you can borrow. You can use free credit rating websites to check it.  In addition, many financial institutions now provide free access to points even to customers who are not active users of services or account holders.
It is important that the report does not contain inaccuracies related to your credit score. In addition, consider your budget. You must clearly understand how much money per month you can deposit into the account under the loan obligation. Otherwise, you can get into big debt.
Compare Lenders And Choose The Best One
It is very critical to compare each offer if you have prequalified with multiple credits. This will help you understand what kind of loan you need in your situation. Compare annual interest rates because one of the most essential requirements when paying off a loan.
A higher APR can cause the cost of a loan to increase over time. Next, look at the term of credit. Longer terms have acceptable monthly payments but can cost you more interest over time. It is also significant to compare borrow amounts. Choose only what you can afford financially.
Sometimes, lenders may charge a fee for issuing a loan. This usually ranges from 1% to 8% of the loan amount. But it's better to find a company that doesn't charge shipping. Because otherwise, you will be required to either pay this amount up front as the closing cost or finance it as part of the loan balance.
Prequalify For Loans Online 
Some lenders offer a prequalification process that allows you to check if you qualify without a rigorous credit check. This is a good opportunity to compare provides and evaluate the likelihood that you will be approved for a personal loan or not.
On the lender's website, such a check may be under the "Check Your Rate." In an online application, you may be asked about your income level, housing payments, the amount of the proposed loan, its term and how you plan to use the borrow.
Fill In Application Form 
It's time to complete and submit your application. Choose the best offer, and apply online or in person. Most often, lenders will give you a week's worth of time to do this. You are required to fill in your personal information:
Address and income information

social security number (SSN)

Place of work, who is the boss, what profession

Self-employment or employment

Rental status

Mortgage or rental payments

Savings account balances

Investments and assets
After applying, the lender will check your creditworthiness again. The application review process can take from several hours to several days.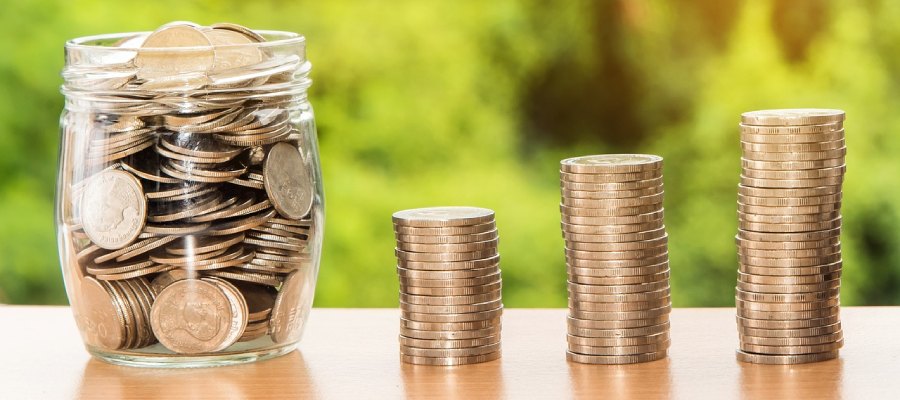 Types of Loans for Bad Credit
As is the case with good credit history, lenders with bad credit scores may be eligible for various types of credit. Before applying, we recommend that you learn about them in order to choose the right one for you. Or take the help of lenders, who will determine which option is more relevant to you. In any case, read the classification below.
Secured And Unsecured Personal Loans for Bad Credit
The most basic two types for people with bad credit are secured loans and unsecured loans. The main difference between them lies in the pledge. Secured loans usually have better terms for lenders and low-interest rates because they require collateral, which can be real estate, a car, or other personal valuables.
Secured loans are suitable for paying for a car, a mortgage or a home loan. The terms of borrowing in both types will depend on the overall creditworthiness of the borrower and the level of risk.
Student Loans for Bad Credit
If you are going to college or graduate school, you or your parents have a bad credit history or no credit history, federal student loans are your best option. These credits do not require a credit history and offer flexible repayment options. But they as well have limits.
It's possible to receive a student loan from a credit union, online lender, or bank. But only if your credit score is above 690. Otherwise, you have two options: a private loan from a lender or guarantor with no rating requirements (but high interest rates) or a private loan with a guarantor who has a better credit score.
Auto Loans for Bad Credit
You will most likely find two kinds of car loans for those with a low credit score: a car loan (secured loan) and a standard car loan for bad credit. All of them have a high interest rate, meaning you will have to pay a lot more. However, such a loan will help you build your credit history. We advise you to think about the possibility of refinancing at a lower rate in the future.
When you take out a car loan, you will have to transfer ownership of the car in order to borrow money in the short term. Usually, this period takes 30 days. You will almost always also have to pay a fee for issuing a loan. If you don't pay, you risk losing your car.
To qualify for the best loan conditions, you need to have a rating of at least 670 points. But in any case, you are eligible for a loan if you meet the basic requirements for a debt-to-income ratio. And also if you can make the first installment of the loan.
Payday Loans for Bad Credit 
Payday loans are short-term loans in small dollars (usually up to 500–1000 dollars) that are taken when you need to buy something but there is not enough money before payday. You repay the loan after receiving the next salary.
This typically happens two to four weeks after receiving the loan. Many lenders do not require a credit check, so this loan is great for borrowers with bad credit. But the interest rate is very high. Therefore, we advise you to consider other options. For example, personal loans or borrowing money from friends and family.
Home Equity Loans & HELOCs for Bad Credit
A home equity loan or a home-secured line of credit (HELOC) is suitable for those who have enough equity in the home. That is the current market value of the house minus the mortgage balance. Both borrows allow you to use real estate as collateral to secure a transaction. Loans secured by housing are issued at a time. HELOC restricts you from withdrawing funds as needed.
Most companies require a good credit history and a score corresponding to the mark of 600-620. There are, of course, exceptions to the rule. If you have a bad credit score, then you are better off turning to private investors or companies.
How Much Money Can I Borrow With Bad Credit?
The loan amount and limit are usually set by the lender based on your income and creditworthiness. The largest limits are granted to highly qualified borrowers. If you have a bad credit history, you can expect to receive a minimum loan amount, which will be provided to you by the lender of your choice.
Bad Credit Loans: Requirements
To get a loan, you need to fill out an application. Sometimes you may also be required to create an online account. Lenders will need your identification documents. This includes any government-issued ID, like a driver's license. You will be required to provide financial details such as your monthly housing payment or income and proof of address.
Most loan companies conduct a soft credit check, which has no influence on your credit score. After this is done and your application is approved, the terms of the loan will be provided to you. Study them carefully. You need to know what terms your loan has, when you have to make monthly payments, what you can and cannot use the loan for and what is your loan interest rate.
What to Consider Before Taking Loan With Bad Credit
Before taking out a loan with a bad credit history, think about whether you can somehow improve it or whether it might be better for you to apply for a debt to friends. If there are no options, then carefully study the lenders and what they offer.
Keep track of what penalties the lender charges if the borrower defaults on the loan. Read carefully about the terms of the loan, whether it is secured or not. In general, read everything that is written in small print on the site, in the application and in the contract.
Scammers in Loans with Bad Credit: How to Identify And Avoid
At this time, there are many scammers that are easy to fall for when you take out a loan. Especially if you have a bad credit history. Fraudsters often force the borrower to make a decision quickly.
Remember that good lenders give you about a week to decide on a loan. Another red signal could be that the lender is touting guaranteed approval, which means they are offering subprime loans or are engaging in outright fraud. Honest lenders never require payment in advance.
Fraudsters may request payment using untraceable methods. It can be money, a prepaid card, or even cryptocurrency. In addition, they use phone calls to drag you into their networks.
Conclusion
If you are a borrower who has a minimum rating, then such borrows will help you pay for various purchases and services. This may be a utility payment, buying a car, or paying for studies. Lenders will offer you a high APR because you remain a risky borrower to them, but you can improve your story in the long run if you are a good customer and pay on time.
This is a good offer if you do not want to contact your friends for debt. Study the offers, compare the conditions and make a decision on filling out the application. Good luck!
FAQs
What's the easiest loan to get with bad credit?
The easiest way to get a loan if you have a low credit score is to choose payday loans, car loans, pawnshop loans, and personal loans without a credit check. You will receive fast funding and minimum requirements will be put forward. At the same time, they have high interest rates.
Which loan company is best for bad credit?
In our article, you can find the six best lenders for bad credit borrowers. Each of them has its own conditions and requirements, but in any case, they are aimed at making your experience of taking a loan easier.
Can I get a loan with extremely bad credit?
You can get a loan with extremely bad credit, but don't rely on lenient conditions and requirements. The lower your rating, the higher the annual interest rate. Lenders have less confidence in such borrowers, so they play it safe when they require more documents from you and take additional steps on the loan. We still advise you first to improve your credit score and look at several lenders.
Is there a way to get a loan with bad credit?
To get a loan with a bad credit score, follow these steps:
Study and analyze lenders

Check your credit report and fix any mistakes that lower your score

Prequalify

Check out the loan amount and rate 

Collect documents such as pay stubs, social security number and W-2
Sometimes you need to post collateral such as a car, have a savings account, or have a co-applicant to improve your chances of getting a personal loan with bad credit.
Can I get a loan if my credit score is 500?
Not many lenders accept applications from borrowers with this score. However, you can use the services of a guarantor. This is the person who agrees to pay off your loan if you can't. If you know your credit is damaged, try to improve your score before you apply.
Can I get instant loan with no credit check?
You can get loans quickly and without credit checks, only with guaranteed approval decisions. But remember that no online or offline financial institution can give you a hundred percent guarantee that they will approve your application as soon as possible. Because there are eligibility criteria that must be met. If you meet the rules, you can hope for approval.
What is the lowest credit score for a loan?
As a rule, lenders require a borrower to have a credit score of at least 610-640 in order to even qualify for a personal loan without unnecessary requirements. A lower credit score can cause a lot of problems getting one.