Online Payday Loans in Washington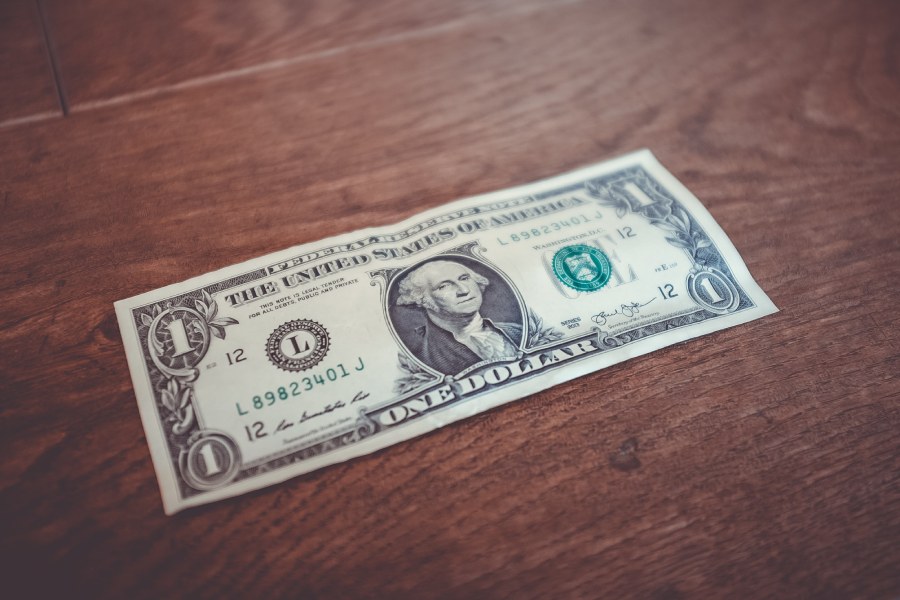 A payday loan is a small loan that borrowers take as an instant funding for a short amount of time. Such small dollar loans need no security deposits and come with fees and interest. As a rule, Washington residents can take out a payday loan only if they have a regular income – a salary coming from a static job or other monthly income. 
Maximum loan amounts to borrow range from sums up to $700 or 30% of a borrower's gross monthly income. In many cases, if users are unable to repay payday loans, they have the right to apply for an emergency installment plan (presupposing substantially equal payments) where fees don't apply.
Need Money Fast?
Washington Payday Loans Rates and Terms
Since in the U.S. online payday loans online vary depending on the specific state and the laws regulating credits in this place, this short guide will dwell on the loans specific to the Washington district. What you need to know when considering online payday loans Washington state as temporary cash advance options is the terms and conditions. 
The maximum loan term one can take a payday loan from a licensed lender in Washington is 45 days. 

The legal fee on a payday loan is up to 15% when it concerns amounts to $500 and 10% for a maximum loan amount. 

According to Washington State Department, all Internet payday lenders must hold a DFI license. Don't forget to check if the lender that appeals to you is listed on https://dfi.wa.gov/. 

Borrowers can call off applications for an online payday loan in 1 day.
How Do Payday Loans Work in Washington?
A user can borrow a maximum of $700 as a payday loan and open a new payday loan only 8 times per year. Loans in Washington should follow the limitation to take 391% of interest rate, or APR (the cost of a loan expressed in percent) and under.
Taking out this short term financial boost requires a credit history check, and the loan's overall interest can be made up on its basis. Remember that even if the lender is marketed as a no-credit-check, you still have to undergo compulsory credit verifications. There are two ways they do it: soft and hard credit checks. Soft pulls won't damage your credit and won't be reflected in your credit profile. 
Example of Washington Payday Loans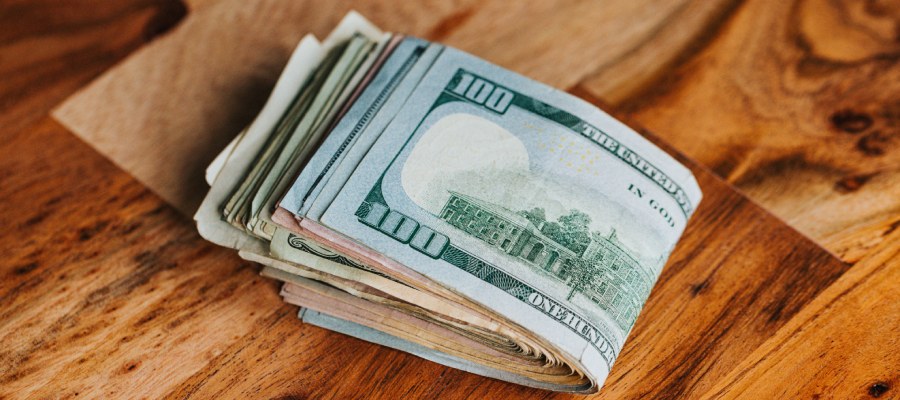 If you want to see what it's like to obtain a payday loan in Washington, let us look at an example. Average payday loans fund users in a few hours on the same business day since payday loans are considered urgent cash advance solutions.
Let us imagine that you will take an amount of $500 for 20 days. In this case, the annual percentage rate will likely reach 290%-305%, depending on the lender. In this state, you will be charged a one-time fee of $15 and an approximate origination fee. $8.
 Note that even if the loan amount you opt for is minimal, for instance, just $150, and the loan payment term is 14 weeks, an additional $15 will still be charged. All in all, the cost of the loan will be as follows: 
| | | | |
| --- | --- | --- | --- |
| Loan amount | APR | Fees | Total amount owed |
| $150  | 390% | $20-$25 | $165 |
| $500 | 390% | $65-$70 | $560 |
| $700 | 390% | $100-$110 | $810 |
Regulations of Payday Loans in Washington 130
| | |
| --- | --- |
| Interest Rate (APR) | Up to 391% |
| Minimum Loan Amount | N/A |
| Maximum Loan Amount | $700 or 30% of salary (whichever is smaller) |
| Minimum Loan Term | N/A |
| Maximum Loan Term | 45 days |
| Restriction | Only 8 payday loans per 12 months are legal |
| Finance Charges | Up to 15% for loans smaller than $500 and up to 10% for loans over $500 |
| Statute of Limitations | Limits the time to sue the borrower in case of delinquency to 6 years |
Eligibility Criteria For Payday Loans In Washington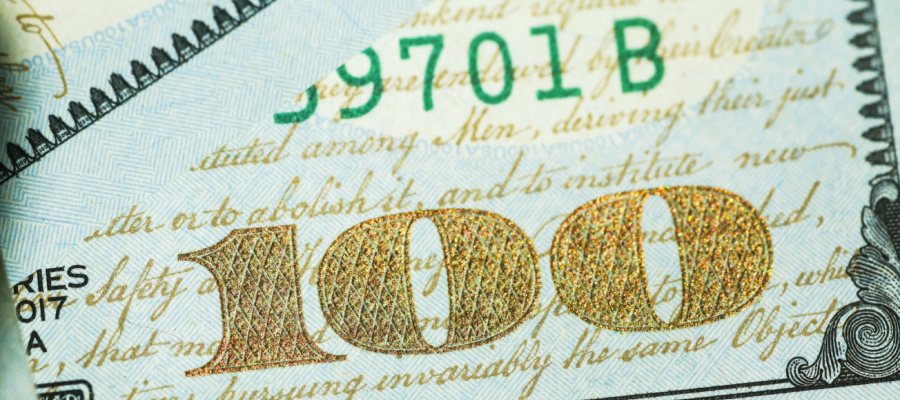 So, you are an inhabitant of Washington state and would like to file for a payday loan. There are specific criteria that make you eligible to obtain this kind of loan in Washington. Once they are met, you qualify for an emergency cash advance.
Here they are:
18 or 21 years old and older. 

Being a citizen of the U.S. with a valid government-issued photo ID or driver's license. 

Having a verified bank account. 

Having income. 

Being a resident of Washington state. 

Providing email address and phone number. 
With this, you can get practically any loan. Knowing how to qualify, a Washington resident should also know their rights and responsibilities as a borrower. However, if your goal isn't short term loans and little financial help, you might appreciate other loan types or check cashing services.
For example, personal loans are better for big purchases, covering medical bills, or throwing a lavish wedding. If you make monthly payments on the exact due date and the lender reports to credit bureaus, they build credit.
Credit unions, title loans, installment loan offers, and similar offers from reputable financial institutions are another more affordable and long term financial solution.
These loans are specific to the purpose and often have higher credit limits. They allow greater flexibility, charge less interest (especially installment loans), and let you extend loan payment periods or shift the due date, sometimes giving hardship programs for borrowers with credit difficulties.
Washington Online Payday Loans for Bad Credit
Within the category of payday loans online, it's also possible to find offers of loan in Washington state made special for borrowers with poor credit and damaged credit histories. Qualifying for such loans shouldn't be difficult or require a long process. 
One real piece of advice you can take is to choose out of direct lenders who don't require hard credit checks and reading terms and conditions before signing the lending act. This will let your credit score stay the same and not drop even less. Next, choose the more favorable terms, even if there is just one fee at the lower end.
With a top limit for the APR (Annual Percentage Rate) being 391%, it is still possible to pick a better loan version.
In general, your APR will be made of a few decisive factors: 
The maximum loan term will take to repay the payday loan obtained from the lender. 

If there is an existing payday loan, you're still repaying. 

The amount of a payday loan. 
How to Find a Good Lender of Payday Loans in Washington
If payday loans online turn out to be the handiest loan of all possible, then make sure you look for these things in a payday loan industry: 
An affordable interest rate is a must for good payday loans. Find out if the direct lender has any hidden costs and finance charges such as late fees (past due loan), returned check penalties, and other types of finance charge. 
Simple application process.
With payday lenders, applications might differ both in duration and complexity. While traditional lending companies have much paperwork and take longer to approve, online direct lenders are usually simpler to apply for, accept all documents in electronic form, and make decisions in an hour or a few. 
Feedback and reputation of the lender. 
Not all payday loans online in Washington state are equally good; reputation often speaks louder than ads. If a Washington payday loan you're considering has many negative reviews or is notorious for lawsuits, better stay away and pick another with a decent image. You can also seek credit counseling.
Government-based credit counseling is a good tool to manage every process related to a payday loan, starting from application and finishing with debt management.
The available loan amount should be just fit to cover your short-time need until the next payday. Make sure that the expected loan amount is stated in the loan agreement with the payday lender. Seek for this amount to be a good fit for basing your repayment plan on loan terms as short as 14 to 30 days. 
See also advice by the Washington State Department of Financial Institutions on how to avoid falling victim to predatory lenders and find out more about financial protection.
FAQs
Is it hard to get a payday loan with bad credit in Washington?
Yes, it is surely possible to get a payday loan cash advance in Washington with any credit history and score. Users with damaged and good credit scores will likely get equally high APRs. Still, for poor credit owners, it can turn out more pricey. 
Are payday loans legal in Washington?
Borrowing money in payday online loans is legal in Washington. Only tribal loan websites are prohibited. The law regulates payday lenders: interest rates and handling loan payment failures. Any illegal charges in payday lending or client persecution are punished. 
How fast can I get a payday loan in Washington?
It's fast as long as all criteria are met. As a rule, payday loans online are funded in 1 or a few hours on the same day you applied. The necessary sum of the loan transaction arrives fast as long as you mention the correct bank account details. 
What are the best lenders of payday loans in Washington?
There are lots of payday lenders in the area. In your search and comparison of potential lending partners, try to rely on the factors such as interest rates, additional fees, penalties, mercy periods, and other loan conditions that can make online loans less stressful.