Personal Loan With Co-Signer: What You Need to Know & Best Choices 2022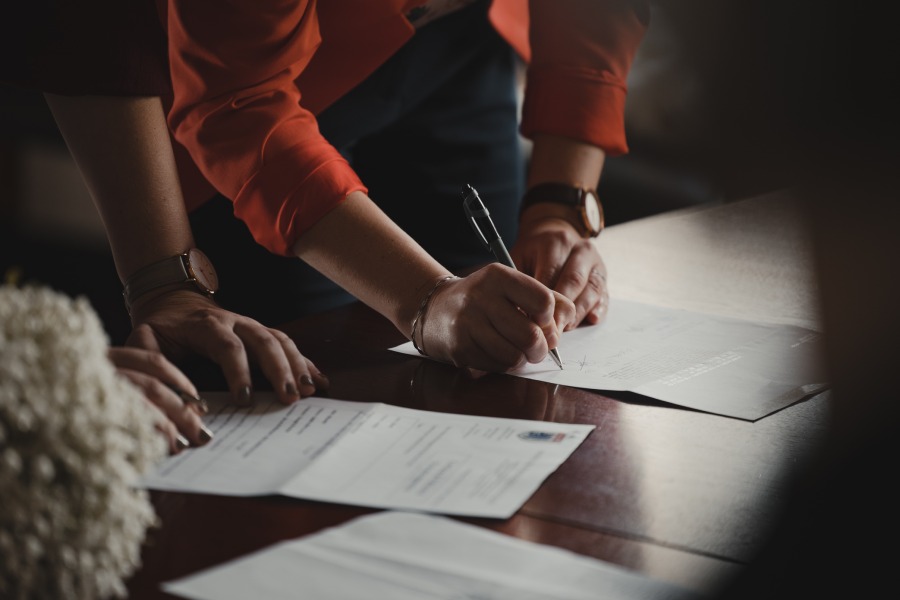 If you have ever heard of the popular Tower of Babel, then you should understand the purpose of collaboration. Whether it be building a tower to reach the heavens, establishing a multibillion-dollar company, or obtaining personal loan funding, collaboration is always a perfect strategy to pull off difficult tasks.
Collaboration means taking up a loan with a cosigner. And in this article, we will analyze the intricacies of taking personal loans with a co-signer. Fasten your seatbelts and cone in this journey as you're in for a ride!
Need Money Fast?
Best Personal Loans With Co-Signer
Countless personal loans come with a cosigner, but some of these offers are bad news. As such, it takes guidance to find a personal loan that gives the lowest rate and comes with the perfect co-signer term. Therefore, we took the time to sort through various personal loans and what they bring to the table.
From the Annual Payment Rate to the loan sum, repayment terms require credit score and the versatility of the loan. The review also includes the pros and cons of each personal loan. After considering each one carefully, we present the best personal loans with cosigners.
SoFi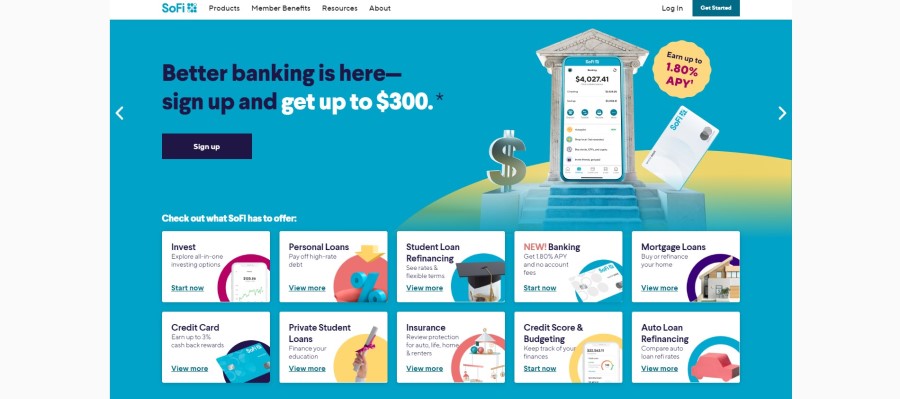 SoFi (as in Social Finance) is a credit company founded in 2011. The lender spreads across the U.S. and offers sums as high as $100,000 to clients with credible credit scores. It provides both home and student loans, small-business financing, as well as auto and student -loan refinancing. It comes with no origination, late, or deposit fees.
Repayment terms stretch out from two to seven years. This personal loan may also allow you to borrow with a co-signer. Taking a loan with a co-signer means you can leverage your co-signer's credit score or income to get a higher amount or pay it off conveniently.
It comes with an APR of 7.99-23.43%, has no minimum credit score and is available in all states.
| | |
| --- | --- |
| Pros | Cons |
| Multiple bonuses | The minimum amount of money you can borrow is $5000, which is relatively high. |
| SoFi modifies repayment terms  when borrowers unexpectedly lose their jobs. | The loan doesn't give you the liberty to pick your first payment date. |
| The brand provides access to career and finance coaching for borrowers. |   |
LightStream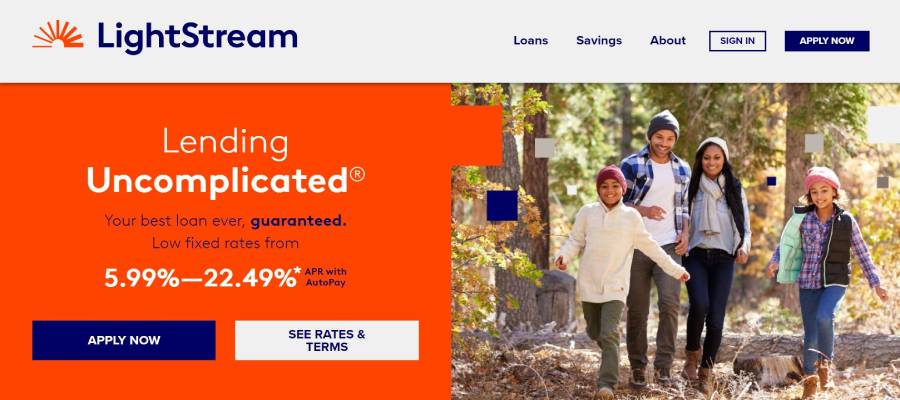 LightStream is a subsidiary of Truist and was established in 2914. LightStream is another creditor that offers excellent service with zero fees. The service spreads your loan out over a period of two to seven years.
The interest rate and repayment plan will depend on the loan amount and the duration of the term. It also allows you to take the loan with a co-signer. It is applicable in all states in the US, including Washington, DC. You can qualify with a credit score of 660.
| | |
| --- | --- |
| Pros | Cons |
| LightStream allows the borrower to extend their repayment plan for twelve years because of home improvement projects. | Prospective borrowers cannot prequalify for personal loans directly from the website |
| LightStream gives $100 back to any customer for up to 30 days and is not impressed by their services.  | It doesn't allow borrowers to pay credit directly. |
| When you have a similar unsecured fixed-rate loan with a competitor, Light stream beats the competitor's interest rate by 0.10. | It requires a long credit history to qualify. |
Upgrade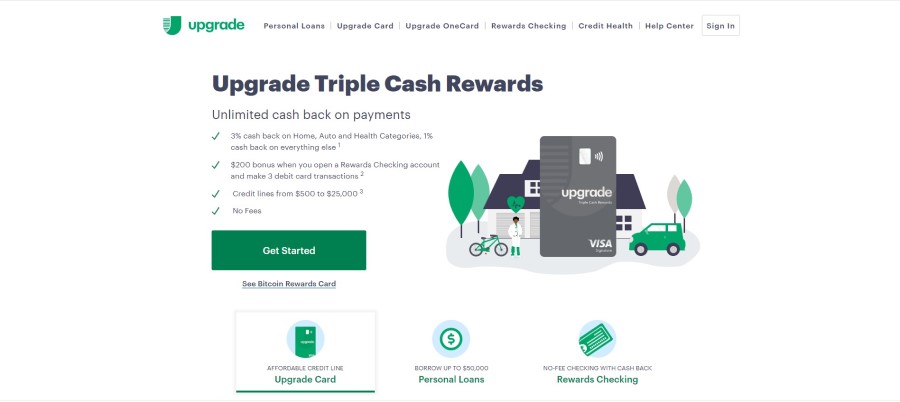 Upgrade is a financial technology company that helps its customers complete capital-intensive projects through loans. Upgrade has provided customers with about $19 billion in loans in the last five years.
The firm provides APRs between 8.96 and 35.97. It gives loans ranging from $1000 – $50000 to be paid between two and seven years. A credit rating of at least 560 is needed.
| | |
| --- | --- |
| Pros | Cons |
| Upgrade gives you access to discounts and bonuses that lower your annual percentage rate. You could get discounts on auto-pay, direct pay, and rewards checking discount rewards. | Origination fees (about 1.85-8.99% of the loan amount). |
| You can pay directly to creditors with consolidated loans. | You cannot choose your date of initial payment. |
| Upgrade extends your repayment plan when you take on a home improvement project.  | It is available in all states except Iowa, West Virginia and Washington DC. |
Prosper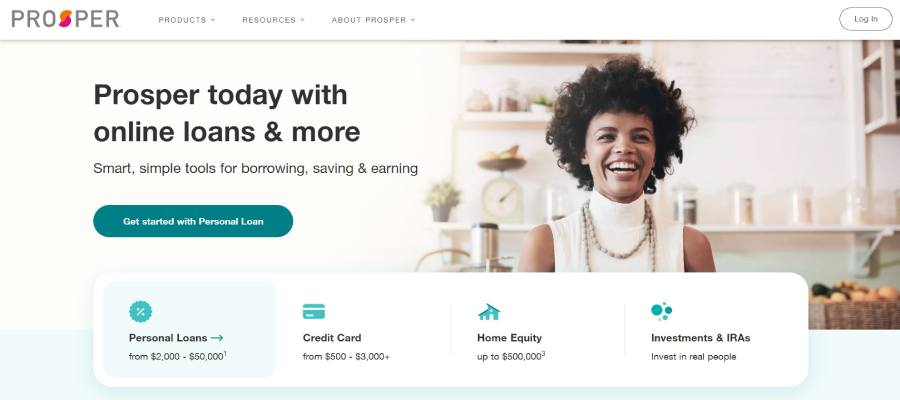 Prosper was established in 2005 and has given personal loans to about 1.4 million people over the period. Prosper links clients with the perfect creditors. In order to be eligible for a personal loan, you must show your credit history to prove yourself credit-worthy.
For this reason, taking a loan with a co-signer makes it even easier to access the benefits. Prosper comes with an APR of 1% – 5% in original payments and a 5% on every late payment of $15 monthly. You can borrow between $2000 and $50000, to be repaid between two and five years. Prosper is available to borrowers in about 29 states listed here.
| | |
| --- | --- |
| Pros | Cons |
| Funding with Prosper is within a few days. Some payments may come as early as the same day.  | Repaying 15 days after the original payment date attracts a 5% or $15 payment. |
| The amount range is wide enough to accommodate most people. | Unlike other loan services, Prosper does not offer discount rates and rewards. |
| It requires a credit score of at least 560. |   |
U.S. Bank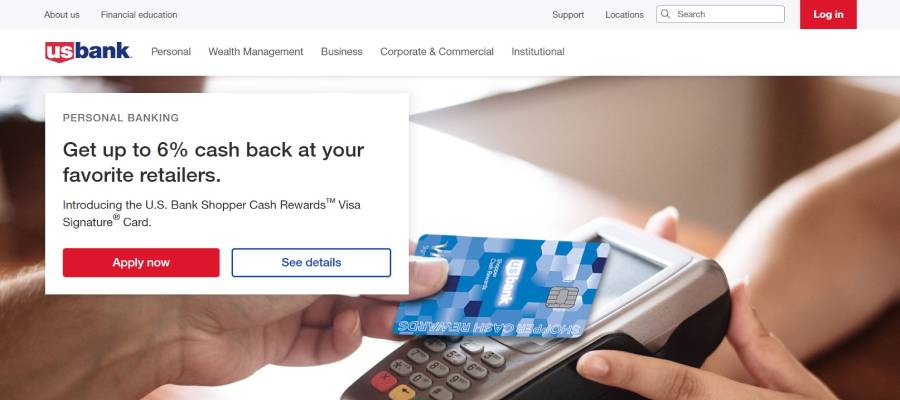 If you have good credit and live near a US bank branch, then this personal loan funding is for you. The U.S. Bank is one of the largest banks in America. It is a full-service bank that provides loans, money market accounts, and savings accounts.
The loan gives an APR from 8.99% to 21.49%, with a $29 late fee and returned payment fee of $25. While the credit score for customers is 680, non-customers may need even higher scores.
It is available in twenty-six states and is only accessible to borrowers who live close to the branches of US Bank in their states. The bank offers loan sums ranging from $1000 to $25000 with a repayment plan of one to seven years for customers and one to five years for non-customers.
| | |
| --- | --- |
| Pros | Cons |
| The bank provides a wide range of repayment of the loan term. | No direct payment to creditors  |
| The bank also gives discounts on auto-pay transactions | High credit score  |
| The bank offers the loan sum within minutes.  | Not available in all states  |
Navy Federal Credit Union Personal Loan
Navy Federal Credit Union is a personal loan service for only borrowers who are currently members of the Navy Federal. This includes military members and their relatives. This service offers various categories of personal loan sums and payback loan terms. This makes it easy for borrowers to work with the plans that suit them the most. To qualify for a loan, you must be in
Active service, a veteran, or a retiree in any arm of the military

Department of Defense employee, contractor, or retiree.

Must have an immediate relative in any arm of the army.
The lender offers 7.49 – 18% APR. It also has a much more versatile loan range that runs between $250 and $50000. It is available in all states of the US, including Washington, and its requisite credit score is a minimum of 560.
| | |
| --- | --- |
| Pros | Cons |
| You get funded very quickly. | It comes with a late fee and returned payment of $29 each. |
| You get various bonuses and discounts. | The loans are exclusively for members. |
| You can pay directly to a creditor with debt-consolidation loans. | You cannot change or choose your payment date. |
Who Co-signer Is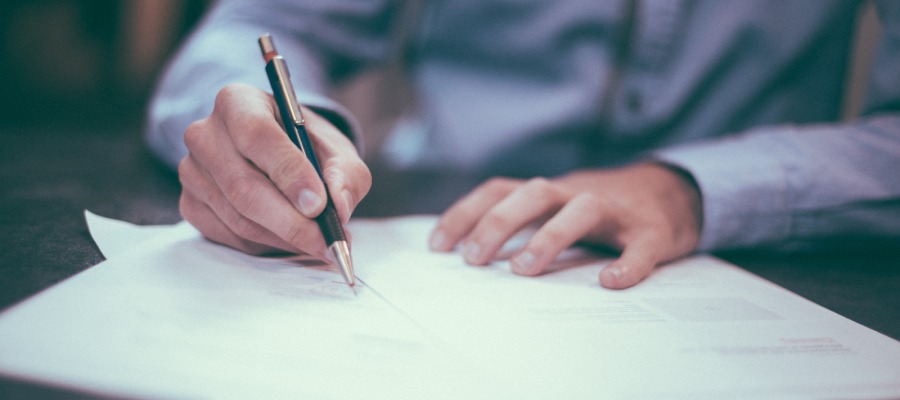 A co-signer is a person who takes responsibility for a loan or a debt if the borrower does not meet up with payment. Companies that offer loan services only do business with people as co-signers. A co-signer is mostly someone with a more credible credit record or a larger source of income. The company must therefore ensure that the cosigner
The aim is that they are in a better position to offset the debts. Another implication of being a co-signer is that loan companies can tell that you have cosigned a loan, which means that your repayment capacity may be affected if someone defaults in repaying their loans.
Considering the responsibility of a co-signer, people only take up such responsibilities for borrowers that can be trusted, like family members or close associates.
Do I Need a Co-Signer for a Personal Loan?
The answer to this question depends on three things. First is your creditworthiness. After going through loan services and signing up for a particular one, you might need the support of a co-signer to match the required credit score. 
Another factor is the amount you plan to borrow. If you're taking a certification loan, you can pay it back if you spread the payment out properly. But when you're taking out a loan to build a house or buy a car, paying off such an amount may require the help of a Co-signer.
Your income also determines whether you require a cosigner. If your income indicates that you may not be able to pay off the loan conveniently within the repayment term, then a co-signer is required.
How to Find a Co-Signer for a Personal Loan
When searching for a cosigner, it is safe to seek among your family members. The fundamental job of a co-signer is to stand in for you in dicey moments, and no one does that better than family. In case no family member can take up the role, then close associates would work. Your close friends, mentors, or parents' friends might have a similar capacity.
The co-signing responsibilities may also be outsourced to cosigning companies. However, co-signers cost a fortune and may expose you to fraudsters who extort money on the basis of being co-signers. It is advisable to ask trusted people for referrals.
How do I Apply for a Personal Loan with a Co-Signer?
The first part of applying for a personal loan is finding a co-signer. When you find the co-signer and are on the same page about the loan, you can search for the credit loans that suit your options. You must, in addition, ensure that all payment conditions work conveniently for your co-signer.
When you finally choose, get the form and supply all the details required. You will receive a form for your co-signer to fill out. After this, the money provider considers the application and accepts to do business based on the credibility of the details provided.
Pros and Cons of a Personal Loan with Co-Signer
As for pros, cosigning could strengthen the trust and relationship between the borrower and co-signer. Having a diversity of loans strengthens your credit score in the long run. When you cosign on a loan that you have not obtained before, your credit scores can be better for it.
In terms of disadvantages, when you cosign for someone, the creditor believes that your capacity to pay your loans effectively is limited. This, therefore, reduces your chances of getting loans. If the actual borrower defaults in payment schedules, it could affect your credit score and your eligibility for other loans.
Can I Get a Personal Loan With Bad Credit With a Co-Signer?
While getting a personal loan on a poor credit score may be difficult, it's not impossible. In this day and age, you hardly find creditors that are willing to offer loans to anyone whose credit score is less than 600.
However, you may get good loan deals if you find a co-signer with a very high credit score. However, it is important that you remain faithful to the loan and repayment terms in order not to lose your cosigner's records.
You can approach creditors that accept lower rates. With adequate research, you can identify a few credible companies that offer these services for low credit scores. This could increase your chances of getting a loan with bad credit.
What Happens if I Can't Pay Back my Cosigned Personal Loan
When someone agrees to cosign a loan for you, it goes beyond leveraging their creditworthiness. It means your liability becomes theirs, just as their credibility becomes yours. The implication is that your co-signer's records suffer when you fail to make periodic payments as and when due.
Garnishing their wages means the court would deduct the amount from their wages until the entire loan and accruing interests.
Conclusion
Summarily, cosigning is an effective route to getting a substantial personal loan. It also has intricacies that must be understood by the borrower and the cosigner before proceeding with the agreement. Typically, cosigners are guided by various legal provisions.
Though they differ by state, these laws state the rights and liabilities of the cosigners in each contract. Typically, this would form the basis of the court's position should the loan agreement go sour.
On the brighter side, there are many more stories of cosigner agreements that are paid off by the borrower and improve the credit of the cosigner. As such, the possibility of your cosigner loan going bad should not scare you. Eventually, your cosigning loan becomes what you make of it. All you need is the right cosigner and the right attitude.
FAQs
Does Co-signing my Personal Loan Affect my Credit Score?
It could affect your credit either positively or negatively. This, however, depends on the kind of loan and how faithful the debtor is with repayment. Cosigning a kind of loan you've never obtained before adds a touch of variety to your records, which increases your score. But a default in repayment may hurt your credit score. 
Will I Have a Better Chance of Getting a Loan with a Co-signer?
Yes, you will. A co-signer is meant to support your application with more credible records. This convinces the creditor of your ability to repay. It also guarantees the creditor they'll get their money back even if they don't pay.
Can I be Denied a Loan with a Co-signer?
You may only obtain the loan when your cosigner's records impress the creditor or match the requisite qualities. This is why it is important to get a co-signer with impeccable records. It is also important that the co-signer has the financial capacity to offset the loan you are about to obtain. 
Is it Hard to Get a Personal Loan with a Co-signer?
It is easy to get a personal loan with a co-signer. What may, however, require effort is finding the right loan. The most suitable personal loan is any loan that suits your needs and matches your capacity as a borrower. You must remember that your co-signer's role is to help you get the loan. The responsibility to repay is yours alone.