Borrowing money and choosing a worthy provider of loans is a tiring and complicated process. With hundreds of offers from various banks and lender companies, it's easy to get lost. All in all, loans are divided into two types: secured and unsecured.
In secured loans, you need to put up collateral to secure the amount you are about to borrow. As for auto loans, this is often a car or another valuable property. Another way to secure a loan is to bring in a deposit. The great side of secured loans is the ease of qualifying. They tend to have lower interest rates, impose lighter fees, and can help you consolidate debts.
Secured Personal Loans: Best Offers
Most borrowers are afraid of taking out secured loans that require collateral. However, this is often not worth the worries. In fact, with an unsecured loan, you might be paying over the odds far more. The collateral is just a guarantee that a lender may use to recoup the financial loss in case you don't repay loans secured by your property. This decreases the risks for the lender.
Secured loans give better rates and can help you reach your specific goals, such as home improvement, renovation, or debt repayment. In this article, we selected the best secured personal loans you should know about to choose from the most attractive options.
Upgrade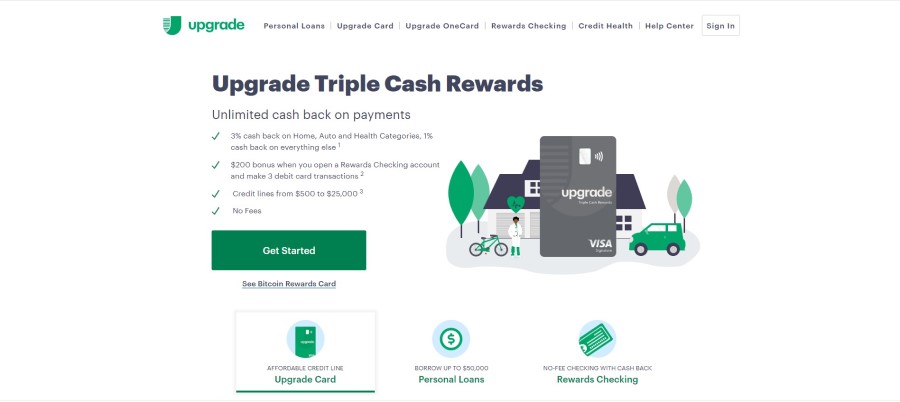 Upgrade is a highly popular secured online loan that is considered one of the most loyal offers. Multiple rate discounts, direct payments, not demanding rules for a minimum credit score – this and more make it a worthy creditor.
The APR at Upgrade is estimated as 7.96%-35-99% and mostly depends on the loan amount and user trustworthiness. Amounts offered range from $1,000 to $50,000 with a loan term of 2 to 7 years which makes it a unique personal loan. Upgrade accepts users with a credit score of 560 and up. However, the preference of this online lender is given to users with excellent and good credit scores.
Pros of Upgrade loans include:
Joint loans
Fast funding: 1 day
Affordable APR
Direct pay and autopay discounts of 1%-5% and 0,5%
Mobile app
Flexible repayment terms for loans over $30,000 (up to 7 years)
There are also some cons:
Origination fee 1.85% to 8%
No choice of payment date
To qualify, you need to have a corresponding minimum credit score, meet debt-to-income requirements, and be a U.S. citizen with a verified bank account and at least 2 years of credit history.
With this all, Upgrade is one of the few loan options that offer adequate interest rates and give excellent loan flexibility.
Upstart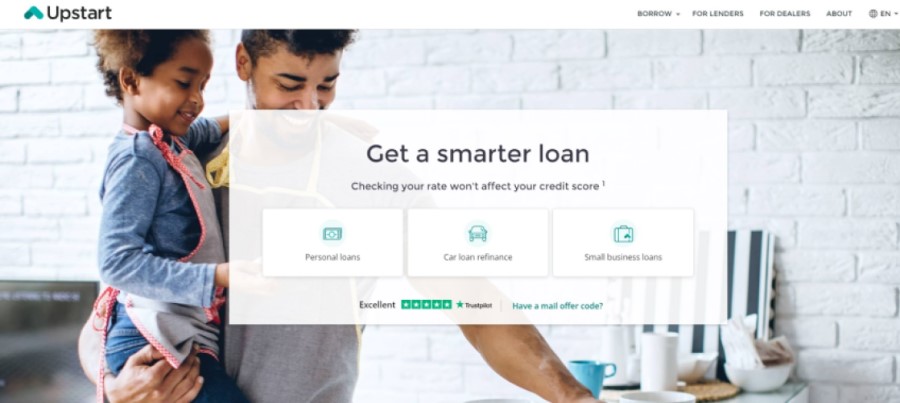 Loans by Upstart are renowned for their connection to Artificial Intelligence. It is claimed to be used for making loans more affordable and reducing loan costs and risks. They're one of the best secured personal loans in the US.
Upstart gives loans from $1,000 to $50,000, funds loans on the same business day, and offers an APR of 6.50% to 35.99%. What is curious, the minimum credit score needed to obtain a loan is 300, plus no credit history is required.
The best sides of loans by Upstart are:
Next-day funding
Accepting borrowers with poor credit scores & no history at all
Charging no prepayment penalty
Their drawbacks include the following:
No opportunity for co-signed loans
A non-refundable loan origination fee of approx. 8%
Late payment fee of your choice: 5% of the overdue sum or $15
10$ fee for statement paper
Returned check fee of $15
No loans for Iowa and West Virginia
To get the loan, one needs a name, address data, a verified bank account, a Social Security Number, and a regular source of income. However, credit amounts depend on your location, as most online lenders do. All in all, Upstart is one of the best and simplest loans to get in the US and offers quick cash for many purposes.
Personal Loans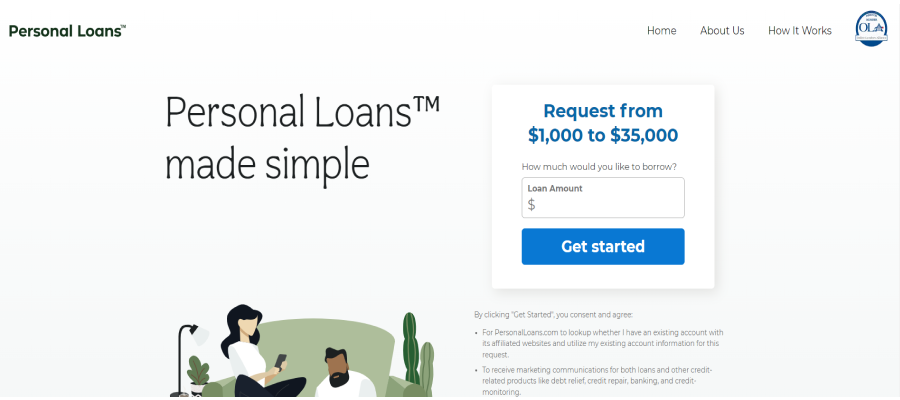 Loans by Personal Loans are available for anyone who needs a sum between $1,000 and $35,000 and wants flexible conditions for repayment.
They are given an APR of 5.99% to 35.99% for the repayment terms from 3 months to 96 months. The lender also considers your credit history, usage, amounts taken, and other details to set the rate. The minimum credit score for taking out a Personal Loans loan is not stated, and they accept users with any score.
Before watching how the application for the loan proceeds, make sure you meet the income requirement: have a full-time job, be self-employed, and receive Social Security or disability benefits. To prove the source of income, you may be asked to give a pay stub. As a U.S. citizen or resident, you should also have a bank account, valid ID,
The pros of PersonalLoans credits include the following:
Easy to qualify: no minimum credit score or credit history
Flexible loan amounts and repayment terms
Quick decision making
Competitive rates with low APR
Cons
Can be costly
Not a direct lender
Can conduct hard credit pull
Overall, Personal Loans are a great platform to find a suitable secured loan and avoid repaying the extras, and if you qualify for the lower end of APR, go for it.
Best Egg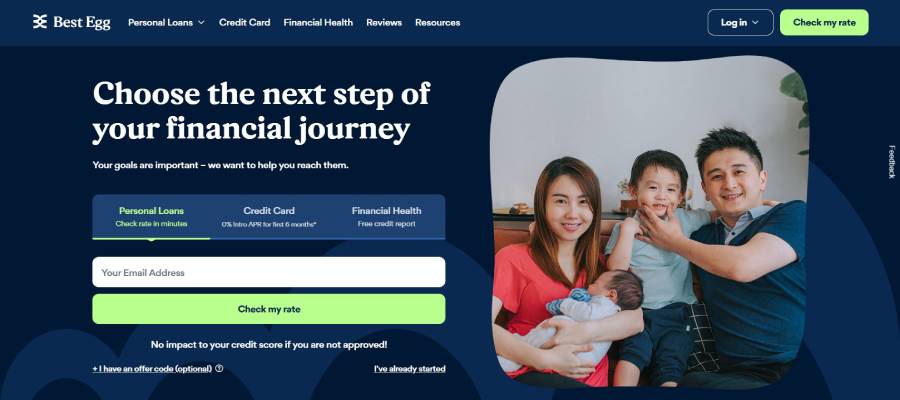 Best Egg is a funny-named provider of personal loans for many use cases, giving a wide spectrum of loan amounts. Besides loans secured by collateral that we focus on in this guide, it also gives a chance for an unsecured loan with direct payments to creditors.
The estimated APR is 8.99% to 35.99%, with a minimum loan amount of $2,000 and a maximum of $50,000 to repay in 3 to 5 years. Watch out for credit limit details since they vary from state to state. Compared to the super user-loyal Upstart, Best Egg only accepts borrowers with a credit score of 600 and up.
What we especially like about Best Egg loans is the following:
Convenient repayment terms: 3, 4, or 5 years
Fast funding (usually in 1 business day to 3 days)
Direct payments to creditors, including loan consolidation
Free access to your credit score anytime
At the same time, the lender falls short in:
Offering no interest rate discounts
No chance to manage a loan in a mobile app
Charging 0.99% to 8.99% origination fee
Secured loan offers by Best Egg are well suited to refinancing credit cards, making major purchases, and consolidating debts and are great for those with less than stellar credit scores.
Regions Bank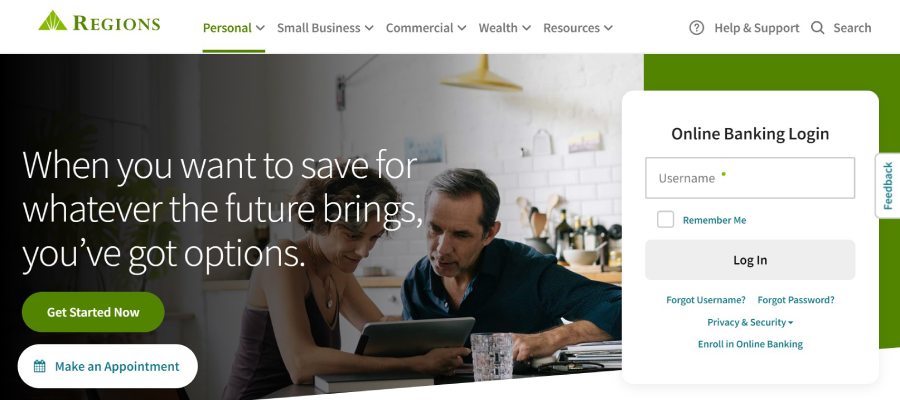 This secured loan lender is another well-known American lender specializing in credit cards and mortgages. Its secured personal loans are great if you want the lowest APR possible and if you're lucky enough to reside in one of the 15 states that it works in.
The APR ranges from 4,74% for exemplary-behaved customers and stretches to 16.49% for all others. The minimum loan amount is $2,000, and the upper limit reaches $50,000 to repay in 1-5 years. To get a secured loan, you will undergo a credit score check. Still, Regions Bank doesn't reveal the minimum credit score requirements.
As benefits of loans, we consider these:
Same day funding
No prepayment penalties and origination fees
Very low minimum APR
Cons
No online application for a secured loan
No access to loans in many states
$100 late fees or 5% of the unpaid amount
Nothing special is needed for qualifying (except the credit score), – active bank account, personal and address information, and proof of income.
If Regions Bank's offers are active in your state, take the chance and use their benefits. It may work great for refinancing high-interest debts, making big projects such as home improvements, or using funds for big purchases.
U.S. Bank Personal Loan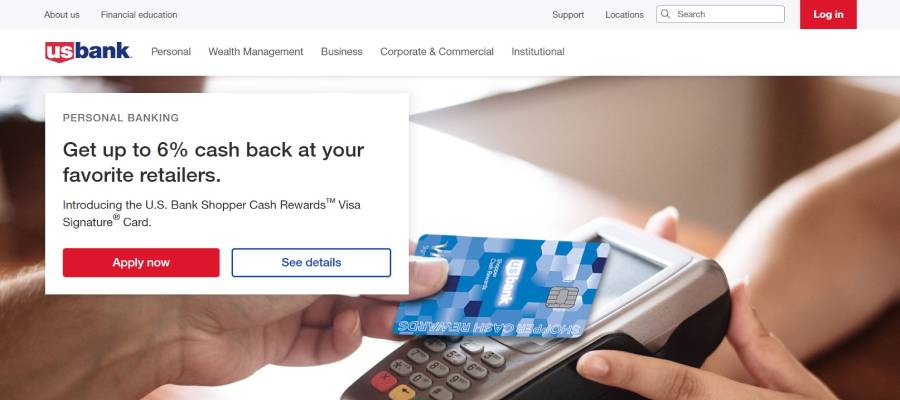 If a savings account isn't something you can rely on, this company is another universal tool for improving your financial standing. It gives short- and long-term personal loans in 25 states, mostly for customers with 660 and up. U.S: Bank Personal Loan offers loans for those who aren't their customers but consider opening a secure savings account or checking account.
The fixed APR is 5.99% to 18.49%, with loan repayment terms of 12 to 60 months. The bank lends up to $50,000 to customers and $25,000 to outsiders.
As absolute pros, we count these:
No prepayment penalty and late fee
Good reputation and A+ rating on Better Business Bureau
Fast funding within hours & approval within minutes
Online application
Accepting cosigner loans
Yet, no available pre-qualification makes loans uneasy. To apply and get the loan, supply your home address, employment and credit info, Social Security Number, and the U.S. Bank's checking or savings account. Pick the U.S. Bank personal loan if APR and loan terms appear good – repayment won't be as stressful then.
OneMain Financial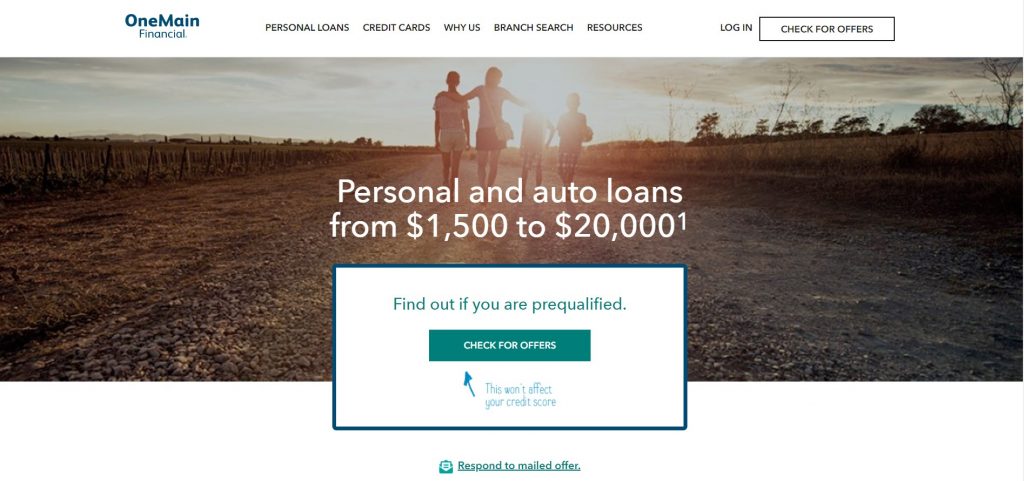 This online lender platform can be described as a place with high chances of getting approved for a secured loan with a low credit score but high-interest rates.
Estimated APR begins at 18% and can be up to 35.99%, with loan amounts of $1,500 to $20,000 at a flexible loan term. The lender doesn't demand any specific minimum credit score or history, but this benefit is balanced with relatively high interest and fees.
OneMain Financial is worth it because:
Joint loans
Being free to pick and shift payment dates
Very quick funding
Direct payment to creditors for those with debt-consolidating loans
No minimum credit score or income requirements
The lender falls short in:
Unaffordable rates
No rate discounts
A loan origination fee of 1% to 10% of the loan amount
In pre-qualification, APR is not included
Credit insurance is often redundant and increases the loan's overall cost
Apply for the loan with your Social Security Number, proof of income, pay stub, and address. If your goal is debt consolidation, covering an urgent expense, making home and car renovations, or paying for medical services, a secured loan by OneMain Financial can be useful.
What Is a Secured Personal Loan?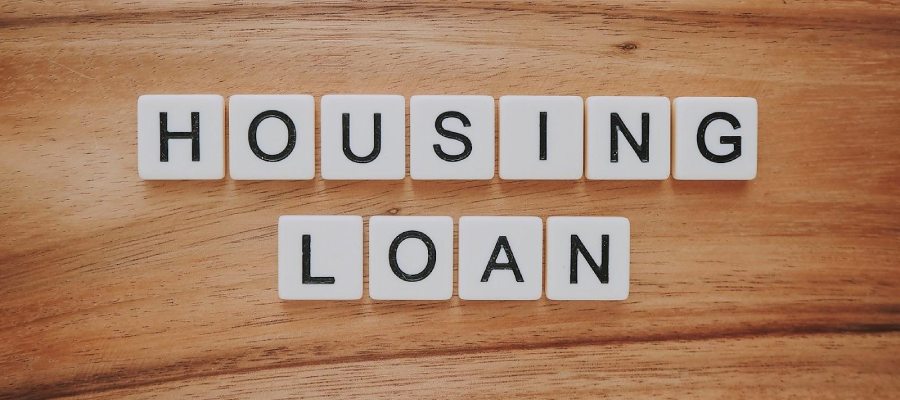 It uses a valuable asset as collateral. It is requested when a significant loan amount is a compulsory condition for taking out a loan. Secured loans allow users to have lower interest rates and reduce the risks for lenders.
Unlike an unsecured loan, this one doesn't rely on a credit report, credit history, or credit score as much. In case you default on your loan, the lender has a full right to seize the collateral (e.g., a car or house). Secured personal loans are divided into many groups, depending on their purposes:
Mortgages
Vehicle loans
Bad credit loans
Life insurance loans
Car title loans
Pawnshop loans
Savings-secured loans, etc.
How Does Secured Personal Loan Work?
Now, if you don't have a car or house to use as collateral, it doesn't mean you can't have a secured personal loan. Other assets, such as bonds, stocks, and other valuable property (such as a yacht), can act as collateral when you need to borrow money in a large sum. To obtain a loan, fill out an application form with all the financial and personal details.
The lender will look at your application, and if you qualify, you will receive a loan term and condition document. This is followed by signing a loan agreement and starting to repay each month, as stated in the papers.
Types of Secured Personal Loans
As mentioned, secured personal loans can differ, depending on the reasons they are taken and the types of collateral. Most personal loans belonging to the secured type are given to individuals (and are called personal). Still, secured loan types for businesses differ in amounts, repayment terms, and conditions. As an individual, you can choose from the following:
401(k) loans
This is curious, but 401(k) loans are not classified as real loans. This is true since you don't borrow money from a real lender and don't depend on things like credit history. The sense of a 401(k) loan is accessing your own money within a retirement plan without interest.
Such loans allow users to take only up to 50% of the funds or up to $50,000, depending on what is less. This is completely tax-free. Specific rules have been worked out for repaying to restore the balance to the initial or near-initial state. Still, lenders can charge a nearly 10% early withdrawal penalty, if the other isn't stated.
When is a 401(k) loan a good choice? Basically, when you want to avoid long applications for secured personal loans, you need greater repayment freedom at your own pace and, most of all, don't want to pay over the odds. Such a loan won't cost you anything except a small administration fee. Besides, there is no impact on your retirement.
Home equity line of credit
A home equity line of credit, or home equity loan, is a secured personal loan with a home collateral. First, you tap into your home's equity – the difference between the home's total value and the amount owed on the mortgage. This allows you to get a whole sum for your needs. Next, monthly payments are made to refinance home equity loans.
This is a long-term loan with a draw period (5-10 years) when you withdraw and use the money within your limit and a repayment period (10-20 years) when withdrawing money is no longer available but repay the sum plus interest instead.
A home equity loan is attractive with its low interest but keep in mind that your home is at stake, and credit might be damaged if the borrower defaults.
Land Loan
Instead of buying a home, you might need to build one, which is when a land loan can come in handy. This secured personal loan is suitable for launching a building process for personal or business purposes. Still, it is a good choice if you do not plan to start constructing immediately. For those who want to jumpstart construction, there are construction loans. Land loans are more about projects for the future.
Land-secured personal loans are demanding and require excellent credit scores (720 and up), well-explained land use, and a higher debt-to-income ratio. Once you get credit approval, you need to put up a down payment (upfront transaction) and repay the interest rate. The offer is best for creative builders and those who can plan big projects and manage their financing along with regular loan payments.
Car Title Loans
Car title loans (auto title loans) are short-term secured loans that are easier to take. They use vehicles as collaterals. This type of secured loan is often given to bad credit borrowers and ratings and those who can't get other loans. Unluckily, most auto-secured personal loans come with high interests and fees, and they are rarely worth taking.
The key is never to underestimate the interest rate of this secured personal loan since even a few percent can make a big difference. This may result not just in paying more for a loan but in the risk of losing the auto.
Pawnshop Loans
Pawnshop loans use the same principle as classical secured loans but with smaller valuables such as computers or TVs. The loan amount depends on the asset's price, and the regulations for such loans differ from state to state.
The risks of default in a pawnshop loan are quite higher in most cases, which is why pawnshop owners tend to charge higher interest rates for secured loans. Users are to make timely payments. We advise you to choose this secured loan only as a last resort.
Business loan
Secured business loans provide the necessary funds to borrowers to let them build and develop a trade. Collateral reduces risks for the lender and opens up more benefits for rates and lending conditions. Amounts of business loans start at $25,000 and last on average 50 months (but can extend to nearly 300 months).
Some lenders of secured loans might need you to be at least 2 years in business and have their demands for the annual revenue.
A secured personal loan for business is nice to take out if you need specific support and are sure you will repay the loan. As a rule, high credit scores are required in these secured personal loans, but you can hope for great fixed APRs, usually between 5% and 8%.
How To Apply For Secured Personal Loans
To reach credit approval, you need to follow straightforward instructions with the following steps:
Check Your Credit
To see your chances for credit approval, you need to check your credit score first. Then, use free online services that don't influence the credit or a reliable credit card provider.
When you know the score, go to the pre-qualification page to see if the score is suitable for secured loans of the chosen type.
Decide on Loan Amount
Now, think of a secured personal loan amount you need and would be comfortable repaying over a specific period of time. It mustn't be the minimum loan sum, but the one that will cover the need altogether.
Check out if the loan term (repayment period) and the size of loan payments you hope for are among the lender's loan options. Take time to see the amount you are going to bring in monthly payments and weigh all pluses and minuses while seeking the best secured personal loans.
Compare Lenders
Now that you know how much money you need and what monthly payments you will be okay to make, it's time to shop for the best offers on secured personal loans.
Apply For The Loan
The final stage is to submit the application. If the pre-qualification is successful, fill out all the data and wait for the lender to confirm the value of the collateral.
Pros and Cons of Secured Personal Loans
Now, the good sides of secured loans tend to have these pluses:
Considerably lower interest rates compared to an unsecured loan
Ease of qualifying, even with no history or poor credit score
Higher borrowing amounts
Yet, a lender may sell the property if you fail to repay the secured personal loan and may demand a down payment. In other cases, they can hold title to the collateral until you repay the whole amount.
Alternatives to Secured Personal Loans
Credit cards are the first to come to mind when thinking of worthy alternatives. This might be a better solution if you don't want to risk property or a vehicle. With good credit scores, loyal conditions, and rewards, credit cards can supply you with the necessary sums of money without causing as much stress as the commitment to the loan might.
Mind that some cards may need a cash deposit to increase the credit amount.
Next comes unsecured loans. If your credit allows you to use them, it's excellent because you will not pay as high APRs and fees. Only good financial behavior and history will let you qualify for such loans.
A cosigner or joint application is another way to get the necessary cash. If you're lucky to have a person who can take the responsibility to make loan payments if you don't cope, then go ahead and make co-signed loan agreements together. That makes it a great alternative to both unsecured loans and credit cards.
Finally, think about savings secured loans or credit unions from those online lenders you have already worked with. Credit unions shine since they are not-for-profit organizations. With credit unions at reputable financial institutions, you can avoid high interest.
For instance, Tech Federal Credit Union gives you a chance to receive financing for your dream, project, or urgent expense in the US. Getting a membership is easy and a sure and official way to pay less for loans.