The success of many firms depends on their ability to raise money. Yet, women-owned businesses encounter significant challenges when obtaining financing and startup capital. Thus, several programs and grants can help women with funding.
These are free funds that do not have to be repaid. Private organizations or foundations sponsor the majority of grants. Here we present a list of business grants for women. You will also learn how to pick them, why they're significant, and how to benefit from them.
Forget Business Loans and Find The Best Local Grants for Women-Owned Businesses (Startups, Black Women Entrepreneurs, and Federal Grants)
Getting a grant for a women-owned business can be difficult to get. This happens in part because of the marginalization of women in the industry. Restrictions are being lifted now. However, women often have to do whatever it takes to access most grants. That's why we decided to compile the best grants available for women. It makes it easier to find the right one for you.
Below is a list where you can find detailed information about grants for entrepreneurs. They are designed to help small start-ups and support women and men, small business owners, and entrepreneurs. It also includes the allocated budget and the conditions for applying for it. Keep reading and get closer to your goal.
Cartier Women's Initiative Award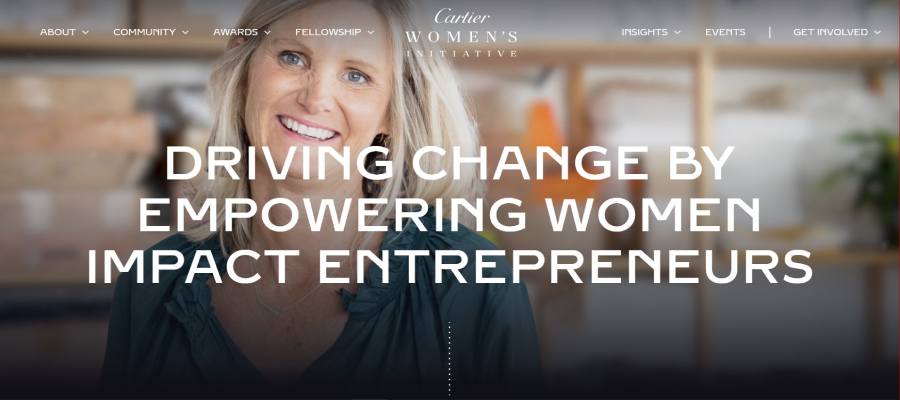 The French brand's initiative has been recognizing the most outstanding women-owned businesses worldwide for 15 years. Each year, 21 businesses from around the world receive two levels of grants as part of the initiative. 14 women and girls receive $30,000 each. The other finalists receive a grant of $100,000 and professional mentoring sessions.
One of the Cartier award conditions is that a female business must be in operation for one to three years. It must be profitable but not necessarily lucrative. The grant program is open to women-run businesses from any country seeking to positively impact society.
In the future, the program intends to create a global network for various Cartier Women's Initiative collaborations. It will help amplify impact by leveraging their unique strengths.
Grants.gov
Grants.gov is one of the first places you should go if you're looking to grow your business with a business loan. The site has an extensive database of government grants. If you're interested in expanding, look for grants that support Small Business Innovation Research and grants for Small Business Technology Transfer.
Grants.gov provides more than 1,000 grant programs among federal grant-making organizations. They distribute more than $500 billion for business development each year.
First, you must create an account at Grant.gov Workspace. You and other team members can then complete any pending grant applications in the database. If you look for government grants, you can subscribe to Grants.gov and receive notifications of new posts on federal grant opportunities.
The Girlboss Foundation Grant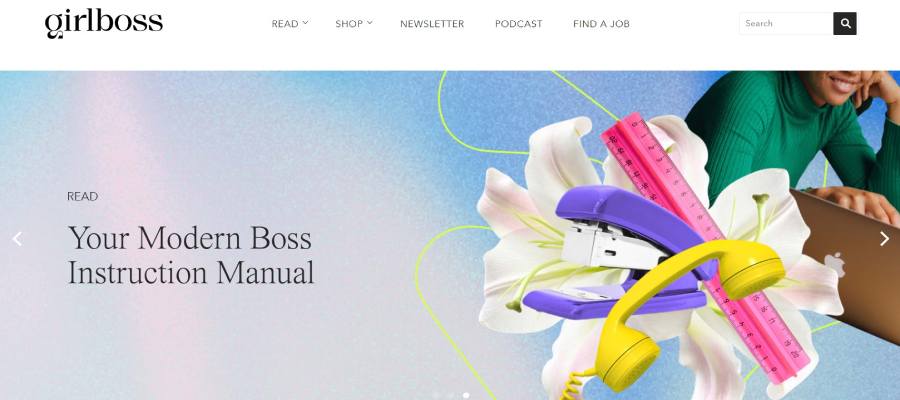 Women and female entrepreneurs who work in creative fields can get the Girlboss Foundation Grant twice a year. Each grantee receives $15,000 of project funds and digital advertising on the Girlboss website and other media channels.
It is all useful for business promotion. So be sure to take advantage of Girlboss.com's marketing benefits, such as the newsletter and social media tools. Here you'll find grants specific to your business type, especially those working in the music, fashion, design, and art industries. The committee evaluates applicants based on their creativity, business acumen, innovation, financial needs, and career goals.
Amber Grant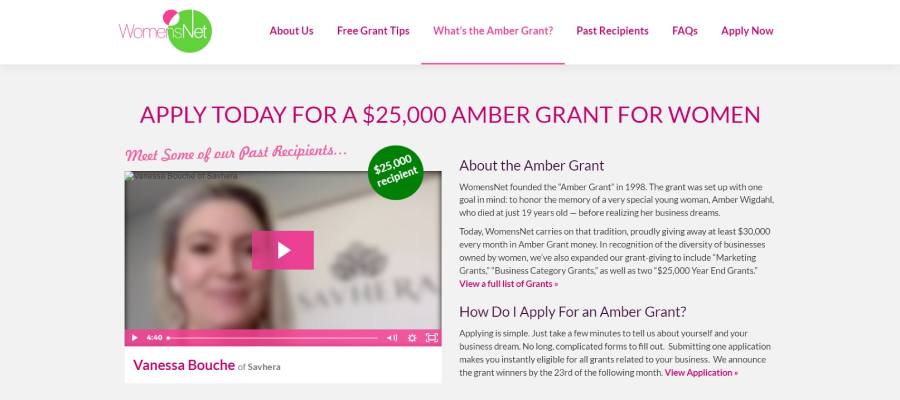 The Amber Grant Foundation gives $10,000 a month to a woman-owned business. Womensnet.com created it in honor of Amber Wigdahl, a lady who passed away before pursuing her entrepreneurial goals. One of those 12 grant winners also receives an extra $25,000 at the end of each year. The foundation's advisory board selects winners. It seeks to support women with their unique and inspiring stories.
The application is simple. You must write a description of your business, outline how you will use the grant money, and pay a $15 application fee. The deadline is the end of each month, so you can apply at any time of the year. Moreover, Womensnet.com has introduced grants for marketing and various businesses into its program, so you have more chances now.
GrantsforWomen.org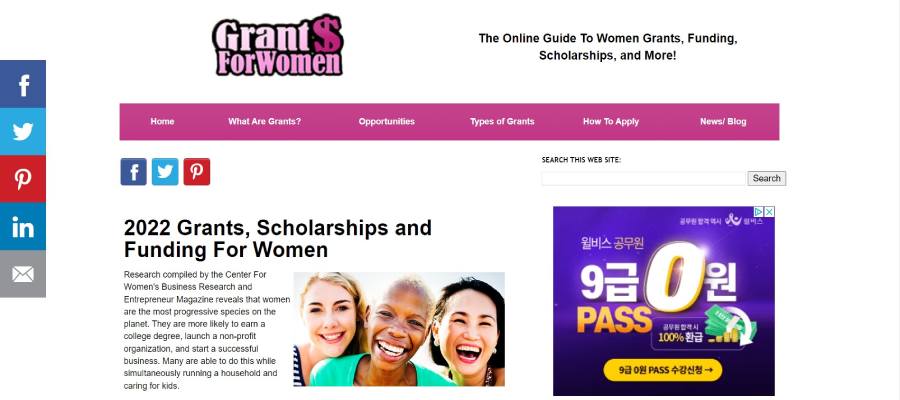 GrantsforWomen.org is a great website if you're looking for a comprehensive resource on business grants for women and single mothers and other financial opportunities. It is a database of career prospects for women in various fields. Research each opportunity for requirements.
You can search this site for scholarships and grants, but remember that most are non-commercial or non-business related. However, each opportunity has its own set of benefits.
As the GrantsforWomen.org database identifies grants and other resources for women, you should go to the website to find the opportunities you are interested in and then follow the application process.
Eileen Fisher Women-owned Business Grant
Eileen Fisher, a women's clothing retailer, awards up to 10 women business owners with a total of $100,000 each year.
He launched this grant program in 2006, which helps small growing businesses, particularly single mothers. The program offers grants to women who use their businesses to make a tangible impact on the community and the environment. There are some requirements to qualify for the Eileen Fisher grant. These include the following:
The business has been in operation for more than three years.
Annual business income should be less than $1 million.
There are at least 51% of women in ownership and leadership.
Businesses are working on social or environmental issues.
Tory Burch Foundation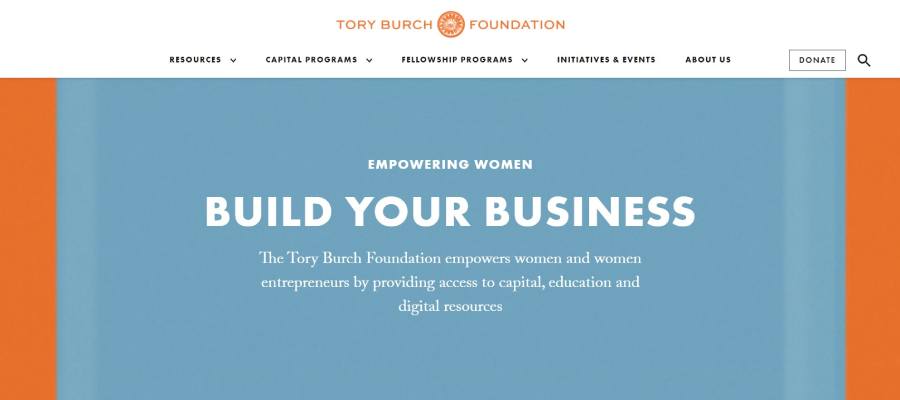 The Tory Burch Foundation Fellows Program was established in 2004 and is named after the executive chairman and founder of the company. Since its beginnings, the program has incorporated knowledge gained from Tory Burch's own experiences.
It also relies on the experience of other businesswomen from around the globe to create programs and initiatives that support the growth and sustainability of women-owned businesses. It's done by providing access to entrepreneurial education, mentoring, capital, and networking opportunities.
The Tory Burch Foundation chooses 50 women to sponsor for an annual scholarship and a $5,000 grant. Business requirements include:
The majority should be owned by women.
It must be a commercial organization with at least $75,000 in revenue.
The business must operate in the U.S.
The Halstead Grant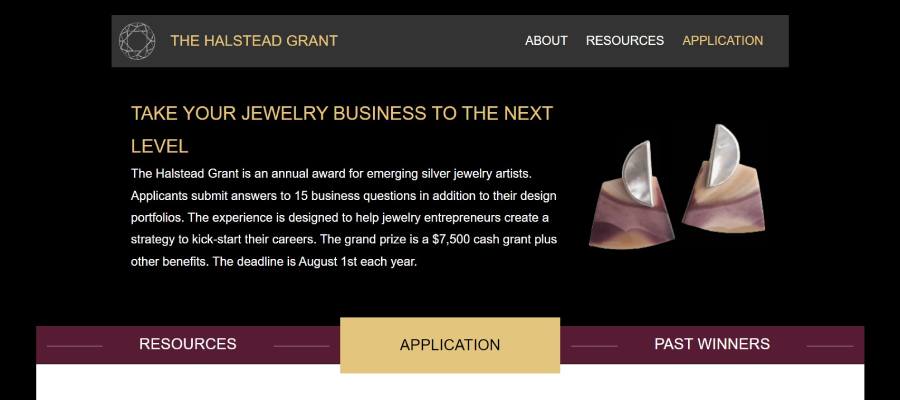 This grant for single mothers was initiated in 2006. The Halstead Grant is designed for women entrepreneurs in the U.S. jewelry industry. The program is designed for businesses that have been on the market for less than three years. All you need is to submit a portfolio containing your business goals, plans, and strategies to the Halstead Grant website.
Winners receive a $7,500 cash grant, $1,000 in Halstead jewelry materials, and advertising in the jewelry industry. Applicants must answer several questions about their business goals and strategies. The good news is that candidates who do not win the contest get professional feedback and advice from the judges on their business strategy.
SoGal Startup Grant
This program (sponsored by Walmart and other pro-diversity companies) supports black women founders and non-binary entrepreneurs with their startup business needs. It provides funding, resources, and other mentorship opportunities for the creation of intergenerational wealth.
With rewards between $5,000 and $10,000, this money promotes diversity in the workplace and bridges the funding gap for Black female-owned businesses. And if accepted into their program, you can also get lifetime access to the SoGal Foundation and SoGal Ventures teams, which all focus on helping women entrepreneurs grow their businesses.
To qualify for the SoGal Black Founder Startup Grant, applicants must meet the following conditions:
Self-identify as a Black non-binary or Black woman or entrepreneur (including multiracial and non-binary Black people)

Own an equal stake in a qualifying business that is majority owned and controlled by women

Registered business with a scalable and cost-effective concept or solution that supports growth

Complete the application process by checking eligibility, and submitting an application via the grant website
National Association for the Self-Employed Growth Grants
The NASE grant and scholarship program was founded in 1981 to offer ongoing guidance. NASE exists for the sole purpose of compensating for the extensive support available to larger businesses. With expert advice, business education, and other helpful resources, they can help you succeed, no matter what your field may be.
Since its inception, this grants program has awarded almost $1 million to non-profits like yours. It provides grants of up to $5,000 for self-employed entrepreneurs who want to scale up. Three grants are awarded quarterly, and they're open to applications a few times a year.
The conditions for obtaining a grant are quite easy. All you need to do is become a member, with fees of $120 (at the most) paid annually. Make sure you have a detailed business plan because they'll want to see how you'll use the money to grow and how it will benefit you.
FedEx Small Business Grant Contest
With this contest, the global shipping and logistics company invests in and supports all types of businesses and their communities. It's an annual competition that began in 2012 where you can win money to improve your business.
It's given out over $600,000, and each year 10 applicants have the chance to take their business to the next level with $30,000 in the pot. Plus, extra benefits like FedEx office print and business services.
To meet the conditions of getting a grant, you'll need to:
Be a US-based for-profit business

Have less than 99 employees

Been in business for at least six months
Then, to enter the FedEx program, you apply on their website indicating details about your company, your plans for success, and how you will use the grant money if you win.
What are Business Grants for Women, and Why Are They Important?
A grant is financial aid that is given for a specific purpose to develop businesses. You don't have to pay it back if the funds are used for the intended purpose. It is essentially a separate type of targeted funding. Yet, the distinguishing feature of a grant is the competitive nature of its receipt. Grant programs for small companies have several typical stages:
Application. You should add a business plan or some kind of justification.
Review of these applications by experts.
Selection of winners.
Disbursement of funds.
Reporting on the expenditure of funds received.
They are important because they are an additional opportunity to obtain funding in a certain amount for the development of your company's activities. A grant is extra money for implementing a certain project or solving certain operational problems. And is especially helpful for women of color and minorities.
What Can You Use Small-Business Grants For?
Such grants are available to small and medium-sized businesses, their associations, and government and non-government agencies. If your organization is ready to solve a certain problem specified in the conditions of the competition and meets all the requirements, you may apply for the funds. There are a variety of small business grants available. And can be spent on all the tools it takes to run a small business, including:
Rental and repair of non-residential premises (including the purchase of construction materials and equipment necessary for repairs);
Rental and purchase of office equipment and machinery;
Acquisition of software;
Payment of first installments under leasing contracts, communication services, and utility payments;
Payment of communication services and the Internet;
Promotion (media, website, and social networks);
Payment for the transfer of rights to the franchise (lump sum payment);
Registration of the results of intellectual property, etc.
How to Choose a Suitable Business Grant
When applying for grants, you should be serious about choosing the right grant organization. The subject of the grant program must coincide with your business, and the latter meets the program's criteria. For example, some organizations have requirements for the maximum number of people on the staff and the maximum revenue of the company for the year. Therefore, at the initial stage, explore all possible options and choose the one you qualify for.
Just because you applied for a grant doesn't mean you'll necessarily get it. Apply for more than one grant at a time, if any. You can always turn it down or get several grants at once if you are successful in several programs. Otherwise, gain experience and developed business plans that will be used to apply for future grants.
Alternatives to Small Business Grants
Since grants are awarded on a competitive basis, it is often difficult to obtain them. If you do not succeed in the selection, miss the deadline, or for personal reasons, do not want to apply for funding for your business, there are several alternatives. One of them is an online small personal loan, but you can find others in the table below.
| | |
| --- | --- |
| Smaller business loans | Many credit institutions are designed to allow entrepreneurs to borrow money for operating expenses and acquisitions. It should be noted that you will definitely need some kind of collateral or at least a guarantee from the business owners to get a small business loan. |
| Business lines of credit | A credit line is a suitable option for short-term financing of your company's operations with the setting of schedules for reducing the credit limit per the needs of the business. The advantages of opening a credit line include ease of use, significant time savings in attracting borrowed funds, lack of a clear schedule of payments, and much more. The disadvantages of the credit line include the possibility of its opening only in those financial institutions where the borrower has a deposit or current account. |
| Business credit cards | A business credit card should be used for business purposes rather than personal use. Businesses of any size can get business credit cards. They can assist them in developing a credit profile to improve future borrowing conditions. However, you should pay high interest rates and late fees, and in most cases, high annual fees just to have this type of card. |
| Equity financing | Equity financing is a form of obtaining extra financial resources by issuing securities. Its advantage is the absence of obligations to pay dividends on equity. It also helps to improve the financial condition of the business by reducing leverage, etc. |
| Crowdfunding | Crowdfunding is a way to raise funds for the growth and development of a business project through contributions from many outsiders. They may be unrelated to the project itself or professional business investment. For the founder, these are risk-free funds, as they are raised voluntarily from people who are not indifferent to the possible project. |
| Business acquisition loans | Business owners can use acquisition loans to buy assets or even the whole company of another company. You can use them to fund company areas not covered by assets. But some business acquisition loans could come with restrictions or stipulations. |
| SBA Loans | The Small Business Administration (SBA) has loans and all types of grants available to women from commercial lenders. Small business development centers make the loan, and the SBA will cover up to 85% of any losses in case of default. As it is a bank loan, you have to make applications and loan payments to the relevant business centers. For example, the Office of Women's Business Ownership. |
Conclusion
Each year, there are millions of dollars available to small business holders from grant programs run by the federal government and the private sector. Some of these incentives are targeted at those operated and owned by women. You can spend the grant on implementing a business project. This also includes the lease and repair of premises, office equipment, communication services, etc.
But consider that the grant recipient has to pay all taxes, fees, duties, and other charges associated with the grant. If you are a woman taking your first steps in a small or medium-sized business, don't miss your chance to get your grant!