Best Debt Consolidation Loans 2022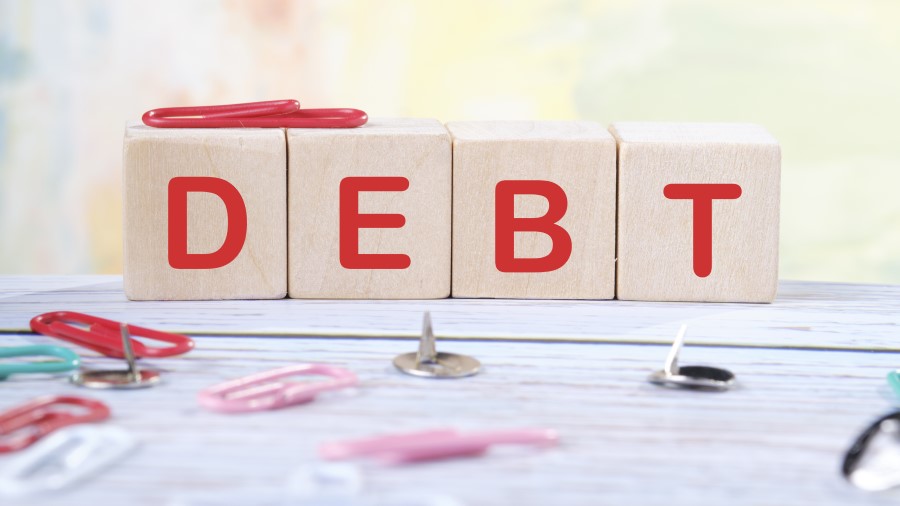 A debt consolidation loan is a combination of all the client's personal payday loans from one or more banks in one account. Usually, after such an operation, reduced interest on the loan is issued. Debt consolidation is often used in debt restructuring.
After consolidating debt, there is no need to monitor the  unsecured debt balance and make timely monthly debt payments to various banks. The borrower clearly sees the total debt, repayment terms, and accrued interest.
Need Money Fast?
In consumer lending, such methodology is quite common. It seems to be beneficial in a variety of debt consolidation hurt cases. One credit account is easier to manage than several. Interest rates can be lowered, etc. But experts warn that clients often pay more debt consolidation programs than ordinary loan repayments.
Read this review and learn more about the debt consolidation loan, its features, advantages, disadvantages, and various other important aspects.
Best Debt Consolidation Loans in 2022
Upstart, Sofi, Discover, Marcus by Goldman Sachs, and LendingClub provide the best loan consolidation loans in 2022. However, personal loan lenders usually set their own requirements for the borrower and put forward predetermined conditions on how much debt you can borrow. Learn more about this in the sections below.
Upstart
As it is known, the Upstart Holdings platform offers personal loans and other innovative lending services based on artificial intelligence systems. The company uses sophisticated machine learning models to identify risks better and approve more loan offers than traditional lending models.
Upstart provides unsecured debt consolidation loans to its clients under certain conditions. Thus, the minimum credit score required to apply is 550. This makes it a good place for those with bad credit scores.
Borrowers can apply for a minimum of $5,000 and a maximum of $40,000. After the loan for debt consolidation is approved, the client receives loan proceeds as a direct deposit to the current account specified during registration.
The loan term varies from 24 to 60 months. Annual interest rates are from 5.99% to 24.99%. The late fee is 5% of the monthly payment or $15, whichever is greater.
Sofi
Fintech platform Sofi is a service for high-quality financial management through budget planning, investments, student personal loans, savings, refinancing, and cash protection. Sofi operates exclusively online. Despite the lack of physical offices, the company provides all standard banking services, including loans for debt consolidation.
The principle of the platform is simple. The company attracts investors who invest in a credit fund and issue personal loans for debt using these funds.
The client makes regular payments on credit card debt. Investors receive income, and Sofi receives a commission. The minimum loan amount is $5000 in most states, and the maximum is $100000. The annual interest rate varies from 5.74% to 21.28%.
Discover
This is also one of the well-known personal loan lenders. As of September 2021, about 50 million people received cards from this company. Over the entire time the service has been operating, a huge number of debt consolidation loans have been issued. The company has dozens of awards and victories in international and national business ratings.
Discover customers can choose between 4 types of loans for debt consolidation:
Balance Transfer. This service is used to pay off credit card debt or another bank loan using a Discover card. The transfer of the balance can be within the limits of the borrower's credit line;
Personal Loan. It ranges from $2,500 to $35,000 and has no collateral or origination fees;
Home Loan. Choosing this type of loan, the borrower can request from $35,000 to $300,000;
Student Consolidation Loan. It is issued to refinance both private and public student personal loans.
Discover's annual interest rates start at 6.99% for those with a high credit score. The borrower with a lower credit score will have to pay higher interest rates, but no more than 24.99%. Compared to competitors, this is quite profitable.
Marcus by Goldman Sachs
Goldman Sachs is one of the largest and best-known debt consolidation companies in the United States and the world. It was founded in New York in 1869.
In 2021, Goldman Sachs launched an automated wealth management platform to invest client funds in exchange-traded stocks and bonds. Consumers can open a Marcus Invest account for at least $1,000. At the same time, they will be charged an origination fee of 0.35%.
It's Goldman Sachs' latest move into digital banking as part of CEO David Solomon's plan to reduce Goldman's reliance on volatile trading and investment banking revenues.
The Marcus Invest program offers individual and joint investment accounts, as well as three types of individual retirement accounts. Like other robot-advisors, the bank assesses the client's risk tolerance and investment timeframe and recommends a conservative, moderate, or progressive investment portfolio.
LendingClub
Lending Club Corp., founded in 2007 by R. Laplanch, is almost the most powerful participant in the FinTech P2P lending market. The total amount of personal loans for debt issued as of March 2020 was 59608013016 US dollars.
Lending Club Corp. offers personal loans and a differentiated set of products in the following market segments:
Personal finance (unsecured debt consolidation, credit card debt repayment, home improvement);
Business loans;
Investment loans.
The minimum loan amount offered is $1,000 ($15,000 for business), the maximum – $40,000 ($300,000 for business). In December 2014, Lending Club Corp. became the first publicly traded online FinTech P2P lending company with its successful initial public offering on the NYSE. Today, the company's market capitalization is $1,885 billion.
What is Debt Consolidation Loan?
Consolidating multiple debts is merging two or more previously received credit debt payment obligations into one. This makes it possible to unify the interest rate and other conditions on which previous personal loans for debt were issued.
This also allows calculating an origination fee and a regular fixed payment. Its execution is often related to the extension of the repayment term, but it is significantly different from the extension.
In practice, this means that several monthly loan payments are replaced by one, smaller in size but scheduled for a more extended payment period. This way, previously received personal loans are covered by issuing a new one with an origination fee.
In this aspect, the consolidation procedure is somewhat similar to refinancing. However, it involves re-crediting not one but all loans at once, including online personal loans.
With the help of consolidation, you can get rid of small loans, an origination fee, and one long-term loan. For many debtors, this will also be a psychological relief: to know that there is only one instead of five debts.
Two types of consolidation are currently available on the market:
Personal loans secured by real estate or any other valuable property,
Personal loans without collateral.
The order of their application depends on the total value, amount, nature of debts, and the financial institution to which the debtor applies for registration. Most creditors are ready to work with any debts.
But they individually determine the specific conditions for implementing the debt consolidation procedure for each client. Accordingly, the terms and origination fee of service will vary and will not always meet the borrower's expectations.
How do Debt Consolidation Loans Work?
Credit consolidation is not available to everyone. It should be understood that this service is nothing more than the execution of another debt obligation in the amount that makes it possible to cover all previous debts together with accrued interest. Every customer who wants to consolidate debts profitably must have adequate creditworthiness and good credit history.
Otherwise, the registration of consolidation may not bring the expected benefit. Most often, this happens when the client has a bad credit history and a low score. Under such circumstances, debt consolidation is carried out on worse terms than previous personal loans were obtained.
Therefore, before deciding on this step, weigh all the pros and cons in detail:
Compare your expenses and income;
Analyze how many payments you still have to make on each loan and what their total cost is.
Maybe, it will be cheaper to pay off the smallest loans and arrange to refinance on more favorable terms for the most expensive loan or extend the contract term. But consolidation is definitely a good solution if the amount of monthly loan payments far exceeds financial capabilities.
Why Consolidate Debt?
Many people do not understand why it is appropriate to consolidate credit card debt. Therefore, we will tell you more about it in this section.
Thus, the main reason you need to consolidate debt is that consolidation is an effective way to reduce the total amount of debt over the life of the loan. The lower the total amount, the less interest you pay and the more money you can save. Other reasons you should consolidate debt include:
Debt repayment occurs only to one bank. This allows to save money, which is usually spent on transfer fees in the case of multiple debts;
Lending is possible with a minimum package of documents. This speeds up the process of signing a deal and eliminates late payments on consumer debt that is planned to be consolidated;
It is possible to take a larger amount, pay off all debts, and send the rest of the loan proceeds to the necessary needs. For example, repairing an apartment, buying furniture, and paying for education or medical services.
How to Apply for a Debt Consolidation Loan
1. To get a debt consolidation loan, you need to go through several steps:The first stage of consolidation is the choice of a creditor. In the presence of high creditworthiness and a good credit file, the doors of almost all credit institutions are open. It is better, of course, to choose large credit companies or banks. As a rule, there are more profitable and convenient lending conditions. However, if the credit indicators are not the best, you can consider the option of consolidation with small creditors.
2. After choosing an institution, collect the necessary documents:
passport and identification code;
statements of all credit obligations for the full period of credit use;
income and family composition certificates;
confirmation of official employment.
A certificate of ownership is also added to this list if the consolidation is executed under the pledge of housing or another real estate.
3. Then, you need to fill out the appropriate application, add documents, go through credit scoring, and wait for the creditor's response. If the answer is positive, it remains to discuss the details and conclude a contract. Remember, do not sign the contract in a hurry. Try to study all the clauses carefully, clarify unclear personal loan terms, and only after that, put your signature.
It takes approximately 30-45 days to receive loan funds. It is unlikely that you will somehow be able to speed up the loan funding process.
How to Get Debt Consolidation Loans For Bad Credit
If you have bad credit, getting a debt consolidation loan with a good origination fee can be difficult. However, there are still several debt consolidation options available.
Local Credit Union
Pay attention to local credit unions. These are non-profit organizations that offer loans on higher terms than you can get from a traditional bank. In addition, they provide borrowers with bad credit good credit options.
Thus, join a credit union and talk to a loan officer about qualifying for a personal loan. You will be granted an unsecured personal loan because the credit union can look beyond your low credit score and consider your entire financial history, personal circumstances, and your relationship with a particular institution.
Online Debt Consolidation Loan Lenders
Online lenders (for example, Avant, Upstart, etc.) are good places to look for the best debt consolidation loans if you have bad credit.
Online lenders provide the following opportunities to their customers:
Compare prices without affecting your personal credit score;
Submit an application quickly and easily, without a lot of documents or visiting the branch in person;
Receive a direct payment within a week or even in just one working day.
Therefore, contacting online lenders is a good solution to the problem of secured debt consolidation when you have a bad credit score.
Own Capital
If you have significant equity (such as a car, house, etc.), you can get a loan even if you have bad credit. This will help you get a lower interest rate because your equity will secure the loan. However, it is important to use this option only if you are sure that you will definitely be able to make payments on time and will be able to pay the debt in full. Otherwise, the creditor can take your capital to return the loan amount.
Simple Guide to Choosing the Best Debt Consolidation
There are several important points that affect the quality of the debt consolidation work. These include APR ranges, origination fees, credit requirements, loan amounts range, loan terms, processing time, and lending restrictions. Let's consider each in more detail.
APR Ranges
The loan origination fee and annual interest rate on a debt consolidation loan directly depend on your minimum credit score. Therefore, if you have an excellent minimum credit score (720-850), then the APR will be approximately 10.5%, good credit (690-719) – 15.5%, fair credit (630-689) – 20.8%, bad credit (300-629) – 26.1 %. A debt consolidation calculator allows for determining the exact annual interest rate. Use it and find your total balance, the combined interest rate on debt, and the total monthly payment.
Fees
Origination fees are usually determined by the debt consolidation loan amount and range from 10-25%. That is, if the loan is $10,000, you will have to pay an origination fee of $1,000 to $2,500.
Credit Requirements
Getting a debt consolidation loan is easy. Minimum credit requirements apply. Thus, to apply for a debt consolidation loan, the borrower needs to have a minimum credit score of approximately 600. There are many lenders who are willing to issue loans for debt consolidation even if the credit score is bad and ranges from 560-580. To check and control your credit score, use the free tools offered by banks.
Loan Amounts Range
On average, minimum loan amounts start at $5,000 and go up to $40,000 or more. However, each borrower offers its own loan amount range for borrowers. Consider the table below.
| | | |
| --- | --- | --- |
| Debt Consolidation Loan Company | Minimum Loan Amount | Maximum Loan Amount |
| Upstart | $2,000 | $50,000 |
| Sofi | $5,000 | $100,000 |
| Discover | $2,500 | $35,000 |
| Marcus by Goldman Sachs | $3,500 | $40,000 |
| LendingClub | $1,000 | $40,000 |
Loan Terms
Personal loan terms typically range from 2 to 5 years.
Processing Time
The time of processing the borrower's application is no more than a few hours. However, after that, the verification of the applicant begins. It is determined whether the borrower meets the established requirements. The whole processing process takes about 30-45 days. There is no way to get into debt faster.
Lending Restrictions
Practice shows that borrowers' restrictions in obtaining a debt consolidation loan may be associated with a large number of debts in different banks, lack of income, and bad credit history. Since each borrower has its own conditions for granting a personal loan, you need to learn about the restrictions directly from the representatives of the organization you are applying to.
Impact of Debt Consolidation Loan on your Credit Score
The credit score is a measure of a borrower's solvency, expressed in a digital format and indicated in a credit report. The higher the score, the higher the probability of loan approval. Even with a zero credit history, a person will have a credit rating even with a zero credit history.
This directly depends on gender, age, place of work, position, possession of the property, etc. If the borrower has previously used bank loans, the credit score will also depend on the quality of their debt service.
As for the debt consolidation loan, it certainly has an impact on the credit score. In the long run, your overall credit score may increase. However, it may decrease at the initial stage. But it's okay if you take your obligations responsibly and make monthly payments regularly.
Pros and Cons of Debt Consolidation Loan
Debt consolidation service has many pros:
Firstly, it is convenient. This way, it will be possible to quickly put all debts in order, including credit card debt, small personal loans, and large consumer loans. Sometimes, even mortgage debts can be added to this list;

Secondly, it is profitable. In case of high creditworthiness or secured by housing or another real estate, consolidation will be most profitable. The direct payment will be issued for the long term and at a low-interest rate. And this is a great opportunity to quickly get rid of debts on small unsecured personal loans with high- interest rates or, finally, pay off your mortgage;

Thirdly, the registration of consolidation does not have a negative impact on the credit history. Instead, on the contrary, it helps keep it in good condition. After all, if the creditworthiness of the borrower is too great, and the debt to income ratio barely allows coping with the monthly payments, then sooner or later, defaults cannot be avoided.

By using the  debt consolidation service, you will be able to get more financial freedom and time to find additional funds, as well as plan the timely repayment of the loan.
Cons of using a debt consolidation loan:
There is a possibility of not getting loan approval, and an interest rate that is lower than the rate on your existing debt;
An extended loan term may imply higher loan costs even at a lower rate;
The terms of some debt consolidation personal loans require you to pledge your property (car, house, etc.) as collateral.
Alternatives to Debt Consolidation Loan
If, after studying the above information about the terms, pros, and cons of a debt consolidation loan, you have come to the conclusion that it is better to use some other option, then keep in mind that there are several good alternatives.
These include balance transfer credit cards, debt relief services, credit counseling, and home equity personal loans. Review the sections below for a brief description and benefits of each alternative.
Balance Transfer Credit Cards
A balance transfer involves transferring credit card debt from one bank account to a new credit card. When applying for a new balance transfer card, the company usually asks which credit cards you want to transfer the debt from, the account numbers of the cards, and the amount you want to transfer.
The amount cannot exceed your credit limit. And the balance transfer limit is sometimes less than the total credit limit of the new card.
It is recommended to use balance transfer credit cards if:
You can pay off debt quickly;
You have a good credit history.
This method may not suit you if:
Continue to add withdrawals to your credit card balances;
Do not observe any savings;
Need more time to get rid of debt.
Debt Consolidation vs. Balance Transfer
Comparing balance transfers and debt consolidation, it is worth noting that debt consolidation loans represent larger amounts than credit card balance transfers. A debt consolidation loan is used to consolidate several debts into one.
In this case, you get a single monthly payment that you pay out over 2-5 years. Credit card balance transfers are typically used to pay off smaller credit card balances with high- interest rates.
Debt Relief Services
If you need debt relief, you have several different options. If you think your financial difficulties are temporary, you can contact your creditors and explain the situation to them. If the bank account has had a good reputation in the past, the lender will likely agree to reduce or temporarily suspend your monthly payment obligations.
Of course, this service comes at a cost. When you start making monthly payments again, they will likely be higher. Thus, the overdue amount is compensated. Still, a few months of debt relief justify the cost in the long run.
Debt relief can be budgeting for yourself if you're just having trouble paying your monthly bills. Set aside a part of your monthly income for every expense you have and an extra amount for unexpected expenses. If you want the budget to work, it is important not to go beyond this amount.
Debt Consolidation vs. Debt Relief
Debt consolidation is a type of debt relief. Both options can help you deal with your debt, but they have different features and functions. Thus, with a debt consolidation loan, you can reduce the number of lenders to one and get a better annual interest rate. Debt relief involves using debt suspension, reduction, or refinancing measures to make it easier for the borrower to repay.
Credit Counseling
Credit counseling explains personal loan eligibility details and provides advice on consumer credit, money management, debt settlement, and budgeting. Most credit counseling aims to help the borrower avoid bankruptcy and save money if there is difficulty paying the debt. Credit counselors provide a variety of services, ranging from individual advice to the creation of money or debt management plan. They can also help with budgeting, spending behavior, and using credit.
Debt Consolidation vs. Credit Counseling
The purpose of credit card debt consolidation is to combine all loans into a single personal loan and provide the borrower with one interest rate to pay monthly for a specified period. As for credit counseling, its purpose is to provide debt management service, assist the borrower in solving problems that have arisen with the current debt, save money, and prevent any negative consequences associated with this.
Home Equity Loan
It is difficult even to imagine a person who has never encountered financial difficulties. They can be caused both by the lack of work and by unexpected expenses in particularly large sizes, for example, buying a car or expensive digital equipment.
Whatever the circumstances, financial problems should be solved with all possible efficiency. A home equity personal loan for debt is a type of secured loans and looks like an adequate option in order to get a serious amount and dispose of it at your own discretion.
Banking organizations actively promote a home equity loan, as well as auto loans without proof of income, so it allows for reducing financial risks as much as possible. However, before taking out a home equity loan, you should learn the terms and conditions of its provision.
The cross river bank always reserves the right to sell the real estate if the client does not meet the strict financing conditions. If the borrower fails to repay the home equity personal loan on time, he will lose the real estate and a large percentage of its real value, making such loans even less promising. Therefore, the legal aspects of applying for a loan from a bank should be studied with all possible thoroughness.
Debt Consolidation vs. Home Equity Loan
Debt consolidation loans and home equity loans are different types of loans. If consolidation involves the combination of all debts into one, then a home loan involves making the house an object of collateral. Annual interest rates are lower in the case of a home equity loan. However, you should be very careful when using it, as the lender retains the right to take the property in case of violation of the terms of the loan agreement and irregular payments.
How We Chose the Best Debt Consolidation Loans
Lenders offer personal loans on different terms. Therefore, debt consolidation loans vary in amount, interest rates, and repayment terms. To choose the right debt consolidation loan, you need to pay attention to the following:
What personal loan rate is offered by different lenders;
Do you meet the conditions set by a particular lender;
What is the debt repayment period (the period during which you need to make a monthly payment);
Does the company you apply for services work on a legal basis;
Will you be able to make monthly payments within a set period;
What alternatives do you have, etc.
Having carefully considered all the above aspects, you will certainly decide on the choice of the best debt consolidation loan without any problems.
Summary
Debt is part of the lives of many today. Monthly reports on student loans, credit cards, car payments, mortgages, etc., fill the mailboxes of millions of people every day. In many cases, the monthly payments on these loans become more than borrowers can manage their current income. One possible solution to this dilemma is to pool high interest debts into a single new debt that allows borrowers to make one payment each month for the total amount they owe.
Debt consolidation loans hurt is a fairly simple concept. This combines several loans to repay the high interest debt on more benign repayment terms. The borrower issues a new loan to repay one or more existing loans. And the new best egg personal loan usually requires a lower monthly payment than the monthly amounts of the previous debt.
This type of lending has its pros and cons, which were discussed in detail in this review. But in general, it seems appropriate to conclude that it can be a useful tool for responsible applicants with a reasonable plan to get out of debt and who have a stable income to make regular debt repayments.
FAQ
Do you have to close credit cards after debt consolidation?
If you want to get a debt consolidation loan, rest assured that you will not be required to close all your credit card accounts.
Who qualifies for debt consolidation?
To qualify for a consolidation loan, you need to fully comply with all the terms and conditions that the borrower establishes. The main requirement is a credit score of approximately 600 (although it is possible to get a personal loan with a 580 minimum credit score). To find out your credit score, you can use free useful tools from banks.
Can I still use my credit card after debt consolidation?
If you have limited debt and a good credit score, you do not need to close your existing savings or checking account and can continue using your credit card.
Is debt consolidation expensive?
A debt consolidation loan is usually used to combine all debts into one and thus reduce the overall annual personal loan rates. However, the best debt consolidation loan can be expensive if the annual interest rate of some of your existing debts is high.
How long does a debt consolidation stay on your credit?
A note that you have used a debt consolidation loan remains on your credit report for seven years.
What are the risks of debt consolidation?
There are a number of risks that are associated with using a debt consolidation loan. The main ones include high origination fees, damage to credit score, and the possibility of losing collateral or getting even more debt than before using the service.
What is the average fee for debt consolidation?
The average origination fees for a debt consolidation loan vary from 15% to 25%.
How do I know if a debt consolidation company is legitimate?
Information about the legality of the debt consolidation company's work is publicly available. Therefore, you can request it directly from the lender.