No Credit Check Loan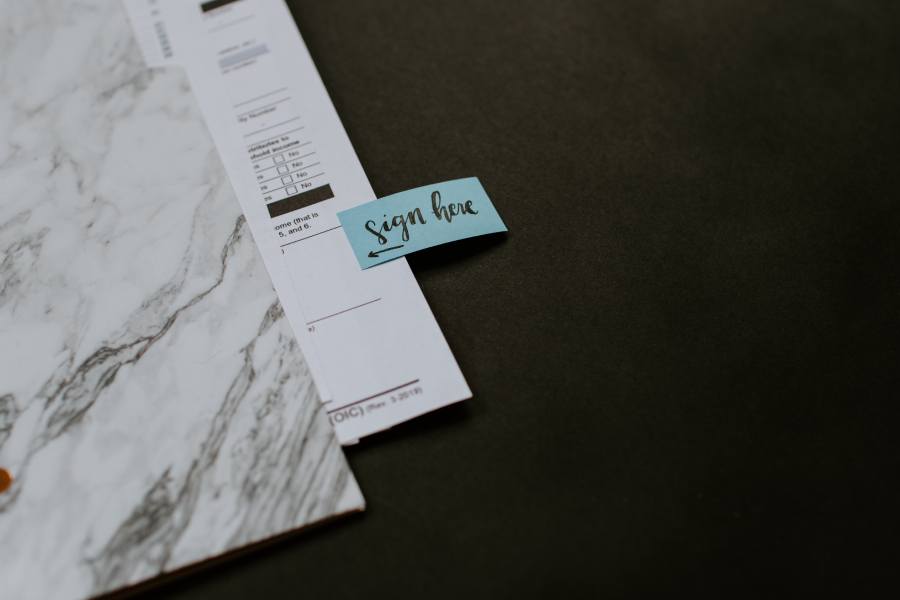 If you need money urgently but can't borrow money from friends or family, and banks are turning down your loan applications, consider one of the no credit check loans. Usually, financial institutions decide whether to lend you money based on your credit score, which is why it matters so much.
However, if you have less than a 600 points credit score, you can get a loan too – all you need to do is to go to lenders that don't conduct a credit history check before you lend money.
Instead of judging your reliability as a borrower by your credit report, these companies look at your employment, income level, income and spending history on your bank account, and whether you have a permanent residence. In addition, you can turn to a financial institution that provides secured bad credit loans to get money on better terms, even if you have a low income.
Everyone's situation is unique, so in this article, let's find the most appropriate solution to your problems.
Need Money Fast?
What are no Credit Check Loans?
Before they lend you money, all lenders want to ensure you can pay them back on time. Since they are unfamiliar with you, they try to predict this from objective indicators reviewing your credit report.
However, many borrowers have poor credit scores, but they are still solvent and can pay back the borrowed funds. As a result, some lenders issue no credit check loans to avoid losing these types of clients and make money on high interest rates.
These bad credit loans are essentially the same as other loans, but they are more expensive because they increase the risk for the lender. In addition, before granting them, financial institutions collect some of your personal information and your bank account information, and sometimes they may ask for collateral.
There are three main types of these bad credit loans, and we will discuss each in this article.
Why do Direct Lenders and Banks Check Credit?
Banks and other financial institutions need to review your credit report and credit score to determine if you can repay the money you borrowed on time. A credit score is a score that combines dozens of different criteria and is the ultimate answer to the question of whether you are a reliable borrower.
When banks check your credit and determine your credit score, they decide what interest rate you can offer to cover potential risks. That's why you may notice a pattern that the higher your credit score, the better terms lenders offer you.
However, even with a poor credit, you can still get a loan from one of the dozens of payday loan lenders or financial institutions that provide secured bad credit loans. In this case, they do not conduct credit checks but look at other indicators, such as employment, credit utilization, stable living situation, etc.
How do Loans Without Credit Checks Work?
Getting such loans is much easier than any other loan from a bank because it can be done online with some documents. For example, you can sign up for one of the instant loan apps, register your account, enter your personal information, and get approval for your loan application in a few minutes.
Although lenders won't check your credit report, they will ask you for other information. For example, you'll need to upload proof of your identity, employment, income level, recent payment history, and bank details. Lenders will then verify all of this information and determine the loan terms they can offer you.
These loans are mainly payday, title, and personal installment. Each of them will be discussed in this article.
Factors Considered for No Credit Check Loans
To understand how reliable a borrower you are and whether you can pay back the money you borrowed on time, lenders look at the following information about you:
Your place of residence
You'll need to provide a recent utility bill, rental agreement, or home insurance to verify it. Knowing that you have a stable housing situation and that you pay your payments on time gives lenders more confidence that you will be able to pay back the money you borrowed on time. 
Employment Status
You have a much better chance of getting a loan with favorable terms if you are employed. Often lenders, who aren't willing to take any chances, ask borrowers to sign up for an auto-payment or checking account, the primary checking account they use to get their paychecks.
As a result, on the day you receive money from your employer, the lender automatically collects your monthly payment and doesn't have to worry about whether you'll pay your loan on time.
Income details
The lender needs this information to calculate your income-to-debt ratio. It tells them how well you are financially and if you have enough income to make their monthly payments on time. 
Bank account
Getting your expenses and income from your checking account is the most reliable way to see if you can pay off your loan for each lender. For example, if a bank sees that your account has regular payments, they will be less worried that you won't meet your monthly payments and more likely to give you no credit check loans.
Of course, some lenders may ask you for other information about yourself because they consider your education, age, participation in credit unions, and other criteria when granting credit. You should find out the financial institution's requirements on its website before you apply to save time.
How to get a no Credit Check Loan with Guaranteed Approval?

The problem is that no honest company can promise you that you will get a loan. However, many lenders on the market help lend money to 98% to 99% of potential borrowers, such as the PayDaySay app.
To increase your chances of being guaranteed approval for your application, you need to take the following steps:

Go to the lender's website and find its requirements for potential borrowers. 
Your job is to find one whose requirements you are 100% suitable for. Then you will have a better chance of getting a loan the first time.
Read reviews on independent websites. 
Users of various lending platforms often tell you how quickly they were approved for their loan application, which will help you get an idea of how the company works.
Fill out a prequalification form. 
If the application or company approves this questionnaire, you will receive offers from lenders selected just for you. In this case, your chance of getting a loan the first time is much higher because apps usually match lenders who are willing to work with borrowers like you.
Best Uses of Loans Without Credit Checks
Often, people take out payday loans to cover unexpected or significant expenses during difficult financial times. The most common uses for money borrowed in this situation include:
Childcare. If your child urgently needs new clothes or food, you won't be afraid of the interest rate or extra fees many lenders charge. 

Business expenses. During the global pandemic, many business owners found that sometimes a few hundred dollars can help them stay afloat for a couple of weeks, so they, too, began using payday loans with no credit checks. 

Debt consolidation. Very often, people with a bad credit score have a considerable amount of payday loans and debts that are hard to deal with without more help. They usually go to a free credit counselor who offers to take out a debt consolidation loan and pay off their debts. This is why many financial institutions on the American market deal with no credit check loans. 

Emergencies. Life is full of situations, so each of us may need a small emergency loan. 

Medical bills. Unfortunately, during Covid-19, many Americans lost their jobs and found themselves alone with medical bills while sick. During this period, payday lenders received and continue to receive numerous applications for payday loans with a similar purpose of use.
However, it is essential to note that even though these situations can happen in everyone's life, no credit check loans may only sometimes be a good option.
For example, if you already have a low credit score, you will find it difficult to get a loan with a low interest rate, resulting in your inability to afford the monthly loan payments. As a result, you will face many hidden fees and end up in debt, lowering your credit score even more and leading to litigation.
With this in mind, always consider all options, not just loans online no credit check. You may be able to borrow money on better terms.
Types of Online Loans With No Credit Check
There are only three main types of loans you can get without a credit history check: 
Title loans
This is the most popular type of secured loan, which anyone with a vehicle can use. In this situation, you provide your car or motorcycle as collateral, for which you get more favorable terms from the bank because this way, you reduce your risk. 
If you do not pay back your loan on time, your vehicle could become the financial institution's property, or they could sell your car to cover their costs. Title loans allow you to borrow money without a credit history check at a lower annual interest rate, but you risk losing your vehicle.
Payday loans
Payday loans are short-term loans of $100 to $500 for 2 to 4 weeks. They are the most popular type of borrowing for people with poor credit scores because you can get them in one business day from one of the hundreds of lenders across the country. In addition, you will only need to provide your personal information, Social Security number, and checking account information.
It's important to understand that payday loans are regulated by the local laws of each state, which can make their size, repayment period, and interest rate change. You will need to keep this in mind when you are looking at no credit check loans.
The price of these loans is very high and can be as high as 800% per annum. At the same time, they come with fees, for which you can spend up to 10% of the loaned amount.
Personal installment loans
Personal loans are the most common and profitable for many borrowers because they have a low interest rate, a more extended repayment period, and no collateral. Usually, a borrower can get personal loans for 2 to 10 years, ranging from $1,000 to $100,000, and an interest rate of up to 36% annually.
The loan amounts, along with interest and various fees, the lender divides into equal, fixed payments, which the borrower agrees to pay on time throughout the term for which he took the loan. That's why, with personal loans, it will be much easier to plan your expenses in the long run. As a result, we suggest you consider personal loans first, even if you have a low credit score.
Pros and Cons of no Credit Check Loans 
Many borrowers decide to get such a loan because they know about all its advantages: 
You can quickly get money without queues and many documents. You must apply online and choose the right conditions on the lender's website or app. 

You can get funds quickly, as many financial institutions, to differentiate themselves from competitors and withdraw money to borrowers' bank accounts within one business day of approving the application. 

If you choose a personal loan, you can pay a low interest rate and get the money when you need it most. 

You can pay off a loan like this and improve your credit history.

No matter your income or credit score, you will still find a lender who can lend you the money.
But at the same time, there are many disadvantages to this type of loan: 
They carry high risks. For example, if you take out a secured loan, you can lose the property you put up as collateral. In the case of unsecured loans, you run the risk of not being able to make monthly payments because of the high interest rate and being trapped in debt. 

These unsecured loans are always more expensive than offers for borrowers with good credit history.  

Depending on the state, the usual payday or car title loans may be prohibited or limited in the amount you can borrow and how long you can pay them back. 

Many scammers take advantage of the dire financial situation of potential borrowers and present themselves as payday lenders willing to help you get through your problems first and then take your money as a result.
Always consider as many loan options as possible to choose the best and safest one.
How to Identify No Credit Check Loan Scam?
There are about five scammers in the U.S. market for every bona fide lending company. To avoid falling into their hands and losing the money, you should be aware of the following red flags of financial institutions: 
The lender guarantees 100% approval of your loan application. Do not trust these applications or websites because no honest lender can promise to lend you money until they have seen your information. 

The lender is not licensed to work in your state. This is a direct violation of the law and should alert you. 

The company is asking you to pay upfront for its services, even before you get the loan. This is a 100% sign that they are trying to scam you. 

They call or email you and offer to give you a loan. Remember, no fundamental financial institution will reach people who are not their clients and offer them a loan. 

The company's website looks suspicious. Never enter information about yourself or your bank account on unsecured websites, as scammers can steal it.
In any case, always try to find reviews about the company on independent websites and read information about it online before lending money.
How we Choose the Best no Credit Check Loans
When choosing a loan, you will see hundreds of lenders on the market. So how do you choose the best one? Pay attention to all of these factors:
Eligibility requirements. 
You should first look at the lender's eligibility requirements for potential borrowers. If you apply on the website or app of a financial institution that does not provide money for someone with poor credit score, you could lose time and even.
In addition, you need to know what documents to prepare to get your loan application approved as quickly as possible.
If you don't want to waste time researching the requirements of different lenders, you can use platforms that collect a database of financial institutions that provide loans. In this case, you will need to study the platform's requirements, fill out the necessary forms, provide documents and choose one of the lenders ready to lend you money.
Applying for a loan can take a few hours, or it can take a few minutes. Review independent sites to see how quickly your lender reviews applications from potential borrowers. 
You can also go to the financial institution's website and see what you need for the application process. If you only have to provide a few essential documents and bank account information, and you don't have to register your profile, it will be much easier and quicker to get a loan.
The following important indicator you should pay attention to is the amount of money you can borrow from a financial institution. For example, most payday lenders will lend from $100 to $1,000, but personal loan companies will lend you up to $100,000.
It is essential to understand that the cost of a loan is directly related to the annual percentage rate. Therefore, always try to choose offers with the lowest APR, but make sure you can afford the monthly payments.
If you have the opportunity, first turn to financial institutions that provide personal loans because, in this case, the APR will be up to 36%. If not, consider options with cash advance loans or payday loans with an average APR of 100% to 800%.
The most crucial thing in any loan is to pay it back by the deadline specified in the loan agreement. Before getting money, calculate whether you can pay it back on time, and if you have doubts about this, choose a lender that offers a more extended repayment period.
Many lenders try to transfer loan funds to a borrower's bank account within one business day to stand out from the competition. However, there are also those among them who make money on instant transfer fees and, because of this, create a standard withdrawal only 3-5 days after your loan application is approved.
On this basis, read in the contract how quickly the lender commits to transfer funds to your account and look for testimonials from people who confirm their words. If you need money urgently, it is better to contact a company that provides such a service for a small fee within a few hours – it is a more reliable option. 
FAQ
Can I get a personal loan online without a credit check?
Yes, you can get a no credit check loan from any lender who does not consider credit score a primary factor in deciding on the borrower's reliability. Usually, financial institutions look at your bank statement, income level, and official employment instead of your credit score.
Can I get an instant same-day payment advance?
No lender can guarantee you will get a no credit check loan the same day you apply because reviewing and transferring funds can take longer. If you want same-day funds, apply for a loan in the morning and find a lender that does instant transfers for a small fee.
Is there a direct lender for bad credit?
Yes, many banks and financial institutions make bad credit loans specifically for people with poor financial situations and low credit scores. To increase your chances of being approved, visit the lender's website to see their requirements for a loan. Then, if you qualify, apply, and you will likely get your loan.
Can I get instant approval even with bad credit?
Yes, you can get a loan because many companies on the market do just that. In addition, even if your credit score is below 600 points, you can apply for no credit check loans, and then the lender will consider factors other than poor credit.