In today's world, 9-5 jobs are not the only way to earn an income. You could work remotely from anywhere from your mobile phone or laptop. What's even more fascinating is how you don't need contact with a boss or organization to start earning. You'll find thousands of apps that make earning possible by participating in simple tasks or selling a product/service.
However, with the surge of these apps in respective stores, it can be tricky knowing which is legit and actually offers you a means to an income. In this article, we'll see 13 of the best money-making apps you can explore in 2023.
Rakuten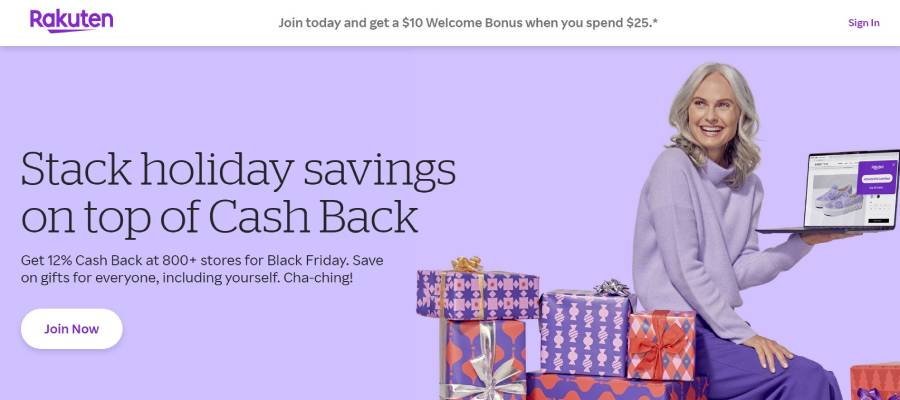 Rakuten is Asian electronic commerce and retailing company that started its operations worldwide in 1997. In 2014, it acquired Ebates to become the popular shopping and cashback rewards company earning people money today.
The Rakuten app is one of the apps that give you money, allowing you to shop at over 3500 online stores and giving you cashback on purchases as a reward. Currently, the money app has over ten million downloads and has paid its users over $ 2 billion.
How does it work?
The process of earning with the app is easy and fast. Download the app and register an account in seconds. This will require some personal information like your full name, email, and country of residence. Start shopping on your favorite online stores and see your cash balance grow. When you want to withdraw, you can do so via PayPal or Check.
Pros:
You get rewarded for shopping.
You make money by helping your friends shop.
You get a welcome bonus of $10.
Cons:
Not all stores are affiliated with Rakuten.
You must spend $25 to qualify for the welcome bonus.
You can download it on your Playstore (Android) or App Store (iOS devices).
Foap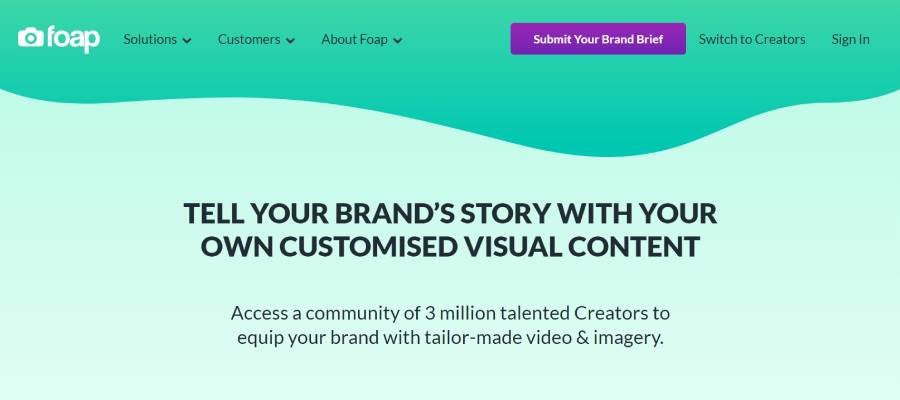 If you're a photographer, artist, video maker, or animator, this is the platform you want to sign up with. Foap helps you sell your photos and videos and gives you a 50% commission for it. For instance, if the photo sells for $10, you'll get $5, and photos could rack rewards up to hundreds of dollars.
How does it work?
You can sign up on the platform easily and do not need to be a professional photographer. However, whatever photos or videos you put up for sale must have a 1280×960 pixels resolution. When you upload the photo/video, you do not need to do any work, as Foap takes care of the rest for you. Whatever commissions you receive for your work will be paid via PayPal.
Pros:
You get a commission of 50%.
Participate in missions to earn more rewards.
Professional photography is not necessary.
Registration is free.
Cons:
Only a few photos are allowed at a time.
PayPal is the only payment option.
Google Opinion Rewards
With over 50 million downloads across platforms, Google Opinion Rewards is one of the biggest apps that make you money in 2022. As the title suggests, it pays you for giving your opinions in surveys to help Google's services and products become better.
These surveys include opinions on popular topics, merchants, hotel reviews, and several others. Each survey takes as short as 20 seconds and can pay as much as $1.
How does it work?
If you have a google account, you're halfway done with the requirements, as you can automatically sign in when you download. However, you must ensure your Google Pay is active, as it's where you'll be getting the rewards for your survey. Once you've signed in, wait for a survey to pop up and answer it.
Pros:
Get paid for giving your opinions.
Answer the questions from anywhere.
Takes a few minutes.
Cons:
Surveys come once a week or lesser.
Pays very little.
You can download it on Playstore or App Store.
iPoll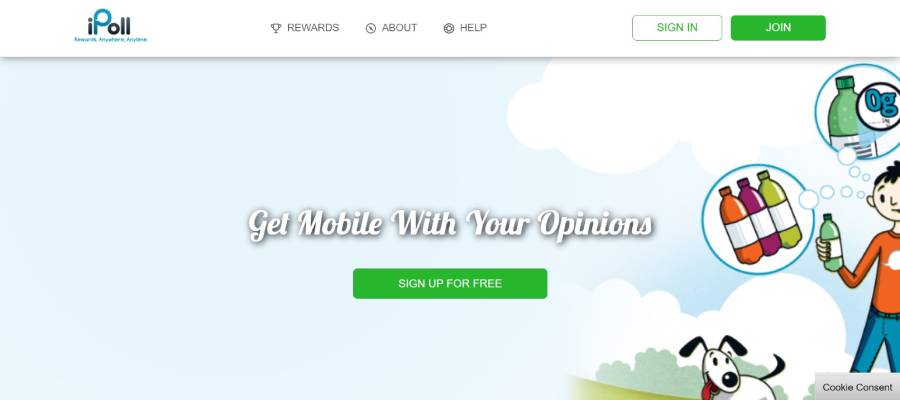 iPoll is a paid-survey app similar to Google Opinion Rewards, but it gives you about four options to earn. The platform has been around for about ten years, paying its users to participate in surveys, earn badges, complete missions, and participate in quarterly draws. These draws could pay you as much as $10,000 if you're lucky.
How does it work?
The platform essentially collects information for its partner companies with the answers you give to the surveys. The longer the survey, the higher the pay you get. In badges, you get paid for reaching milestones, and for missions, you get paid for completing tasks such as taking photos of items or visiting a nearby store to do a survey. You get paid via PayPal and gift cards.
Pros:
You get paid for answering questions.
You can participate in draws that pay massive amounts.
It takes minutes to complete registrations and answer surveys.
Cons:
Surveys don't come regularly.
Pay is little.
Draws are awarded to a lucky few.
It is available to download on App Store and Playstore.
Swagbucks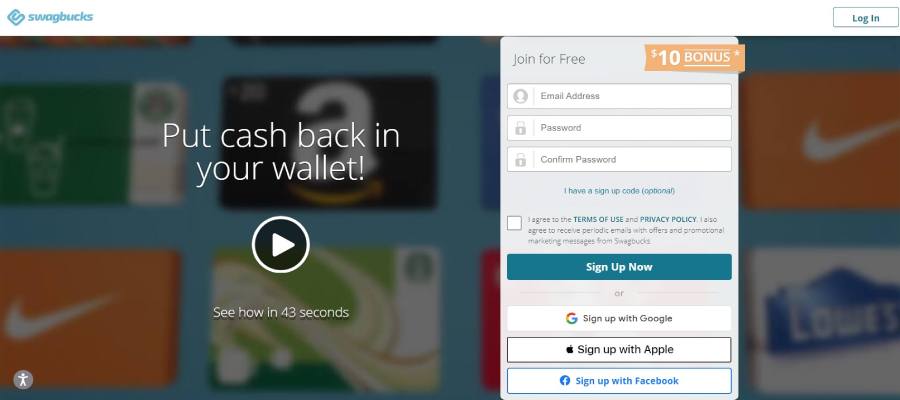 Swagbucks can be described as the "all-in-one" money app as it pays users for a myriad of tasks. For instance, you can get paid for playing games, shopping in online stores, taking surveys, scanning receipts, trying new products, searching the web, and partaking in live trivia. The app is legitimate and has paid over $650 million to its users.
How does it work?
The platform allows companies to test-run their products and services and collate users' opinions. For instance, a game developer can come to get honest reviews from the platform and will attach a cash reward to users who volunteer to play the game.
On shopping online, the platform gives cash back like Rakuten. Simply register and participate in the different tasks, earn points known as SB, and redeem them. Get paid via PayPal, check, or gift cards.
Pros:
Various tasks to participate in.
Easy tasks can have high rewards.
Cons:
SB points take time to redeem, as 100 points earn you $1.
You can download it on either Playstore or the App Store.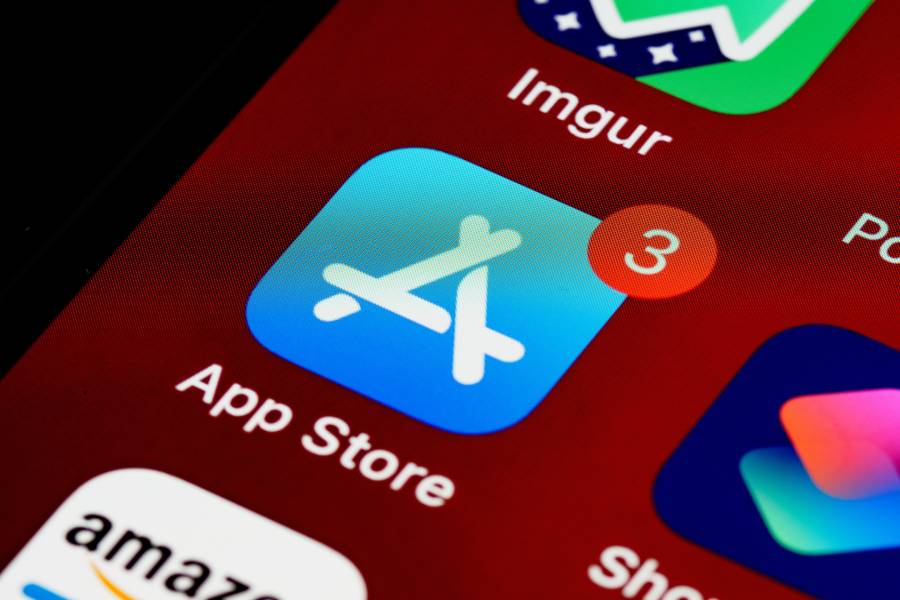 Acorns
This app allows you to become an investor and reap profits with as little s $5. The platform presents you with different investment opportunities that you can take advantage of with spare change and save your profits. Its layout makes both investing and saving as simple as possible, showing you how your investments are growing and options to cash in your profits.
How does it work?
Acorn brings investment opportunities, including international and domestic stocks, REITs, Bitcoin-linked ETFs, and bonds. When you download and sign up on the platform, you'll see the available investments to put as little as $5 into. Once you invest, you'll see how the investment appreciates or depreciates, and you can withdraw when your investment is mature.
Pros:
A platform to invest and learn how the stock market work.
A secure platform to save.
Simplified layout for easy use.
Registration takes seconds.
Cons:
Investments come with risks, and you can lose money.
Download it on the App Store or Playstore.
Sweatcoin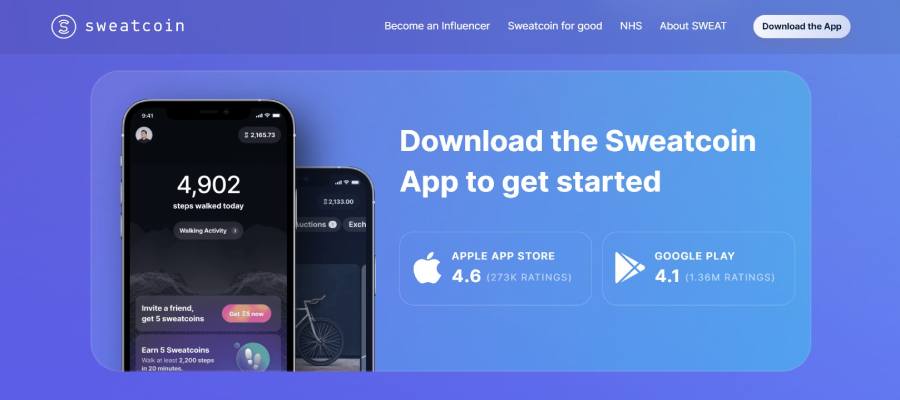 Sweatcoin is a new-generation mobile app that rewards you for walking. The more steps you take, the more your "Sweatcoin" accumulates in digital currency. One Sweatcoin is currently valued at $0.019695. It's an initiative backed by blockchain technology that strives to make the world healthier and reward people who partake in it.
How does it work?
For you to become a user and start earning on the platform, you need to buy Sweatcoin. After buying, you can register on the platform and then download the app to sync your digital assets. Once your assets are synced with the application, start walking to accumulate steps and points to cash in your Sweatcoin.
Pros:
Get paid for walking.
Understand the rudiments of cryptocurrencies.
Cons:
The cryptocurrency "Sweatcoin" is volatile.
You can download the app on Playstore or the App Store.
Slidejoy
This platform makes other apps look tedious with its simple feature that pays you for renting out your lock screen. All you need to do is download the app and let it take over your lock screen. However, the lock screen that it brings to you will be in the form of an ad that you can decide to engage or skip.
How does it work?
Slidejoy partners with companies and helps them run ads on people's phones. And as an initiative, Slidejoy developed this platform that pays you for using these ads as your lock screen. Each time you slide your screen open, the app pays you in "carats," which you can redeem and convert to real money. A thousand carats is equal to $1. You can withdraw your money through PayPal or donate the money to a charity.
Pros:
Earn money to unlock your phone.
Super easy form of earning.
You can skip the ads.
Cons:
Too many carats are needed for $1.
Ads can become annoying.
Unlike other apps, Slidejoy isn't available on Playstore or the App Store. You'll have to go to the official website to download it.
OfferUp
This is one of the apps that let you sell items you don't need anymore. You can sell anything you want, from clothes to furniture, at reasonable prices on the platform. You have to upload a photo of the item on the platform and hope a buyer likes what you want to sell. Your buyer can be from anywhere, so you have to factor in shipping or dispatch costs for the item you're selling.
How does it work?
Download the application and complete the simple registration process. Take good photos of the items you want to sell, and be descriptive in the captions. Set a price for the item and wait for buyers to negotiate. When you agree on a price, you can decide to meet up for sale or use dispatch services.
Pros:
Great way to dispose of excess items.
Agree to prices only convenient for you.
Cons:
Meeting buyers for sale to happen.
You could get scammed.
Like many other apps, you can download OfferUp on Playstore or App Store.
Mobee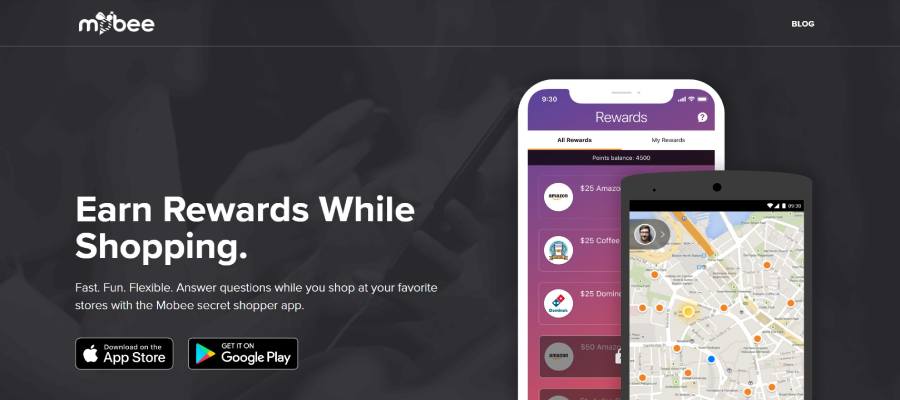 Mobee is one of the apps that also earn you rewards for shopping. However, it stands out by giving its users "mystery" shopping missions. The platform has been in existence for years, and it's one of the many apps with good ratings and reviews on different platforms. In addition, you get two other options to earn money.
How does it work?
You can easily sign up on the platform, where you'll see a list of "missions." These missions are primarily for you to go to certain shopping centers in your locality, buy an item, and fill out a survey on your experience. The platform gives you 15 to 60 minutes to complete a mission, after which responses will not be accepted. Furthermore, the platform allows you to earn by getting badges and referring a friend to the platform.
Pros:
You make money once you execute simple secret shopping tasks.
Earn from hitting milestones.
Earn from referring your friends.
Cons:
Tasks must be completed in a physical location.
You can download the application from the Playstore, App Store, and Mobee website.
TaskRabbit
If you're a handyman, TaskRabbit is the platform for you. You get to set your prices for errands or tasks, such as shopping, lifting, delivery, moving, home repairs, cleaning, mounting, and a few others. The online workplace has been around for a while, garnering over a million downloads across platforms.
How does it work?
As a tasker, you can sign up on the platform in simple steps and put up a description of the services you do. Set a price per hour for hiring your services and wait for clients to contact you. As you help people with tasks and errands, they can leave you reviews that will help build your account and hopefully boost your rates. If you're looking to hire services, you have the chatbox to talk and negotiate prices with a tasker.
Pros:
Great way to earn for menial jobs.
Streamlined client-tasker experience.
A long-term platform to establish your business.
Cons:
It can take a while to attract clients, especially without ratings.
You might need to lower prices to beat the competition.
It's one of the most widely successful money-making apps available to download on the App Store and Playstore.
Uber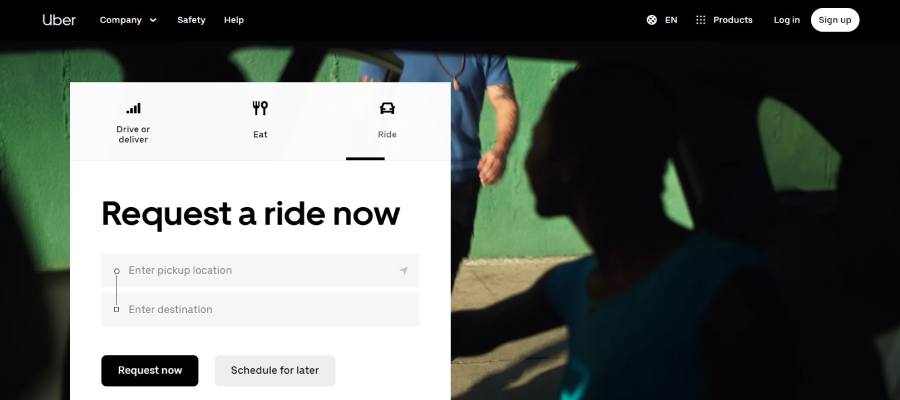 Uber is a globally accepted ride-hailing platform, grossing over 500 million downloads across platforms. It's a simple and streamlined application, offering users an avenue to get a ride wherever they're going. The platform also gives you the price range of your fare before you order a ride.
How does it work?
As the driver, you can easily sign up with the platform by registering yourself and the car you want to use. Once done, wait for customers to request a ride which will appear on your end if you're in their area. Accept the ride and go to where your customer is waiting. Pick them up and drive to the destination entered into the app. At the end of the ride, they can pay you by cash or through the application.
Pros:
You can determine what rides to accept.
Accept fares in cash or card.
Cons:
You're liable for bad reviews.
Uber takes 25% of fares.
Uber is available to download on Playstore and App Store.
Lyft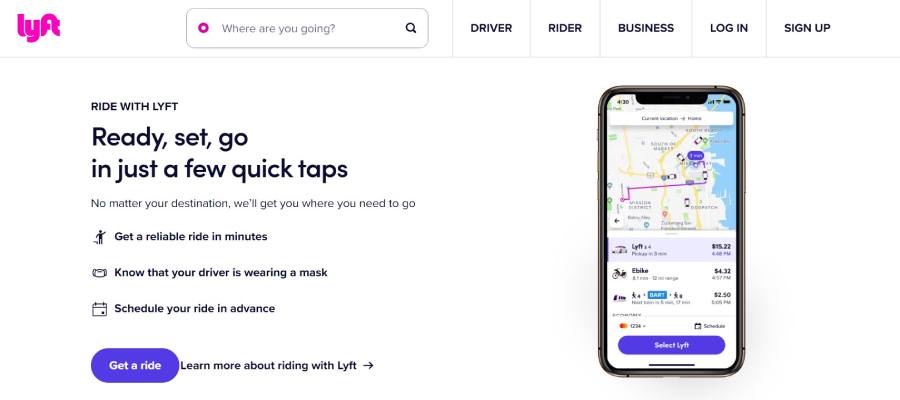 This works pretty much like Uber as a ridesharing platform. However, it has a major difference in riders tipping their drivers at the end of a ride. It's one of the few apps surpassing 50 million downloads across the platforms it's available on. As a rider, you can see your ride costs upfront, and as a driver, you can cash out at any time and earn more by hitting milestones and referring other riders to the app.
How does it work?
Simply download it and complete the registration process for you and your car in a few minutes. Once done, accept ride requests from people nearby and drive to the pickup destination. When there, start your trip to the rider's destination and get paid. Your rider also has the option to tip you for excellent service.
Pros:
Streamlined service for drivers.
Milestones and targets are incorporated to earn more.
Earn by referring other drivers.
Get tipped for excellent services.
Cons:
25% fee on fares.
You could receive bad reviews.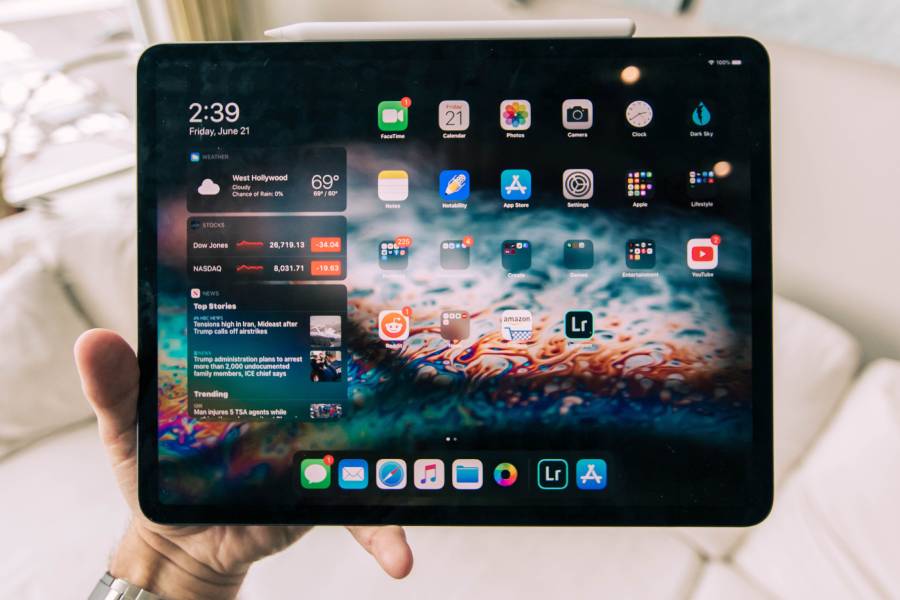 What to Consider Before Using Money-Making Apps?
Before you get on one of the several money-making apps, there are several things to put into consideration for your own safety. On application stores, you'll even find apps that earn you money for signing up but have ulterior motives in how they use your data. Hence, the first thing you should consider is the safety and security of such a platform.
Most money apps are scams and only want to use your data and personal information for monetary gains. Some offer your info to companies who want to market products, resulting in pestering emails, calls, and bogus pop-ups in the apps. Consequently, you should ensure thorough checks and read in-depth reviews on how the platform works and pay users.
Once that's out of the way, you can enjoy the advantages of these easy money-making apps. As observed from the list of apps above, you can see that these platforms offer a platform for you to earn without stressing in a 9 – 5 job. Most times, all you need is a mobile phone, a data connection, and an active payment platform.
The Bottom Line
The world is advancing with technology, and you can observe that in many mobile applications across phone stores, especially mobile apps that fetch you money for doing little to no tasks. Many of these platforms have changed the lives of millions of individuals from their download statistics, and there's no stopping in sight.
More of these apps that give you money for signing up once will come, and you should be on the lookout to earn and establish yourself as an authority on these platforms.
As mentioned earlier, be wary of scams and make sure to run checks before signing up for them. In addition, if the platform requires you to pay or divulge your financial details before accessing its services, then it's out to take money from you.
Regardless, make the best use of the above-listed ones and start earning well today! And if you ever need financial help from an app, PayDaySay is the platform that makes it convenient and easy to borrow from.